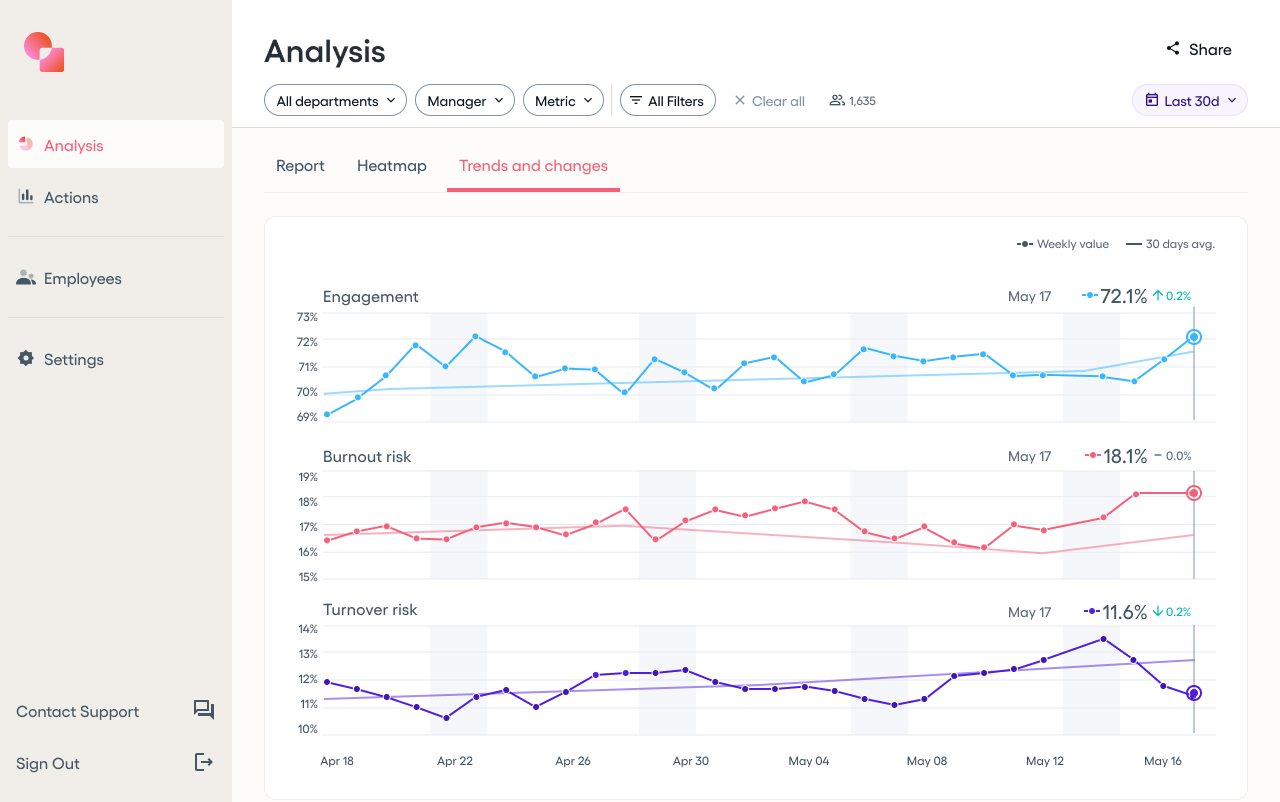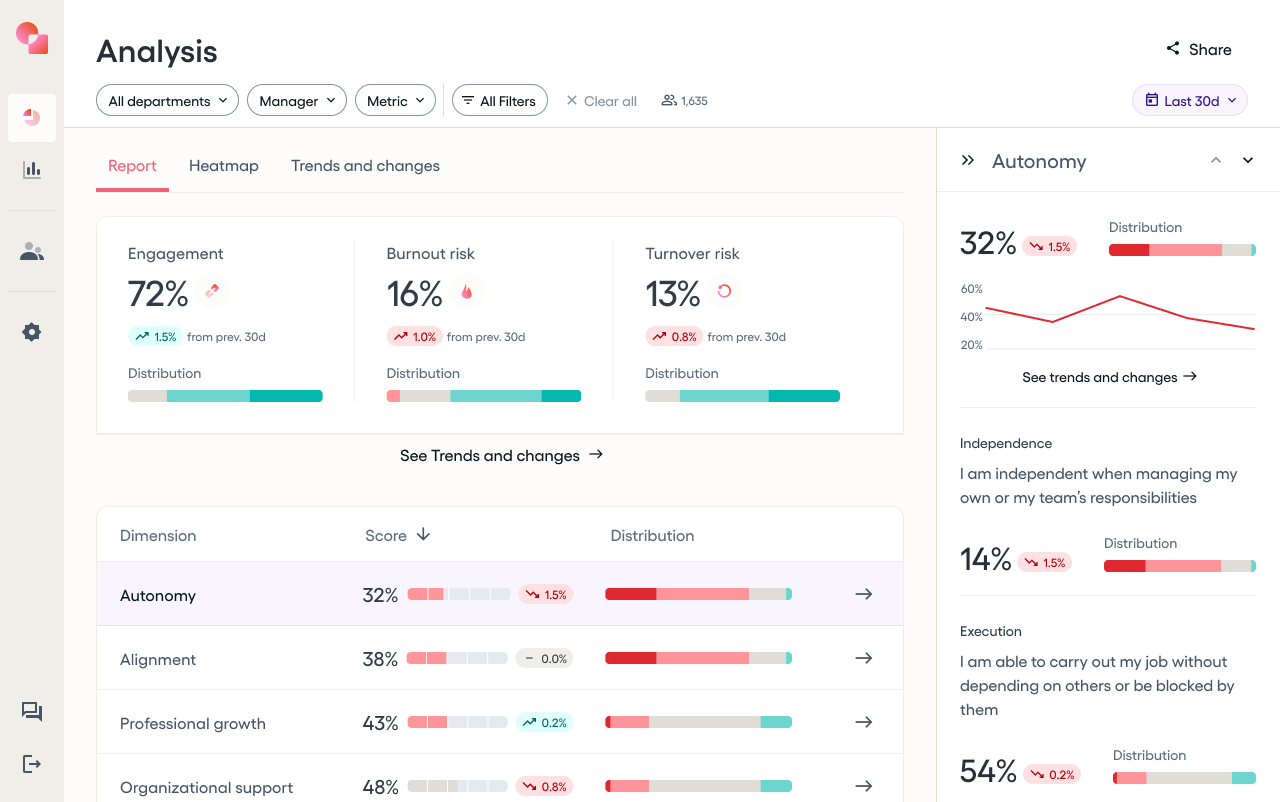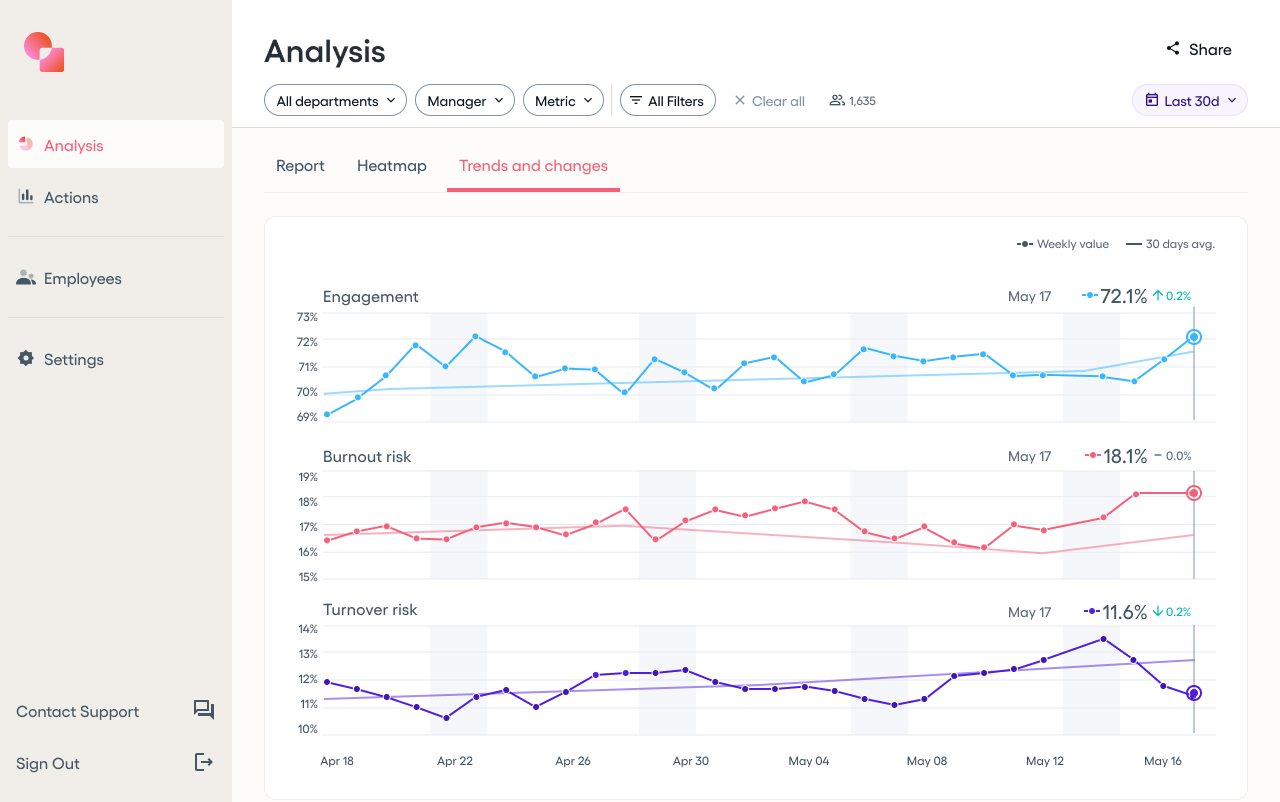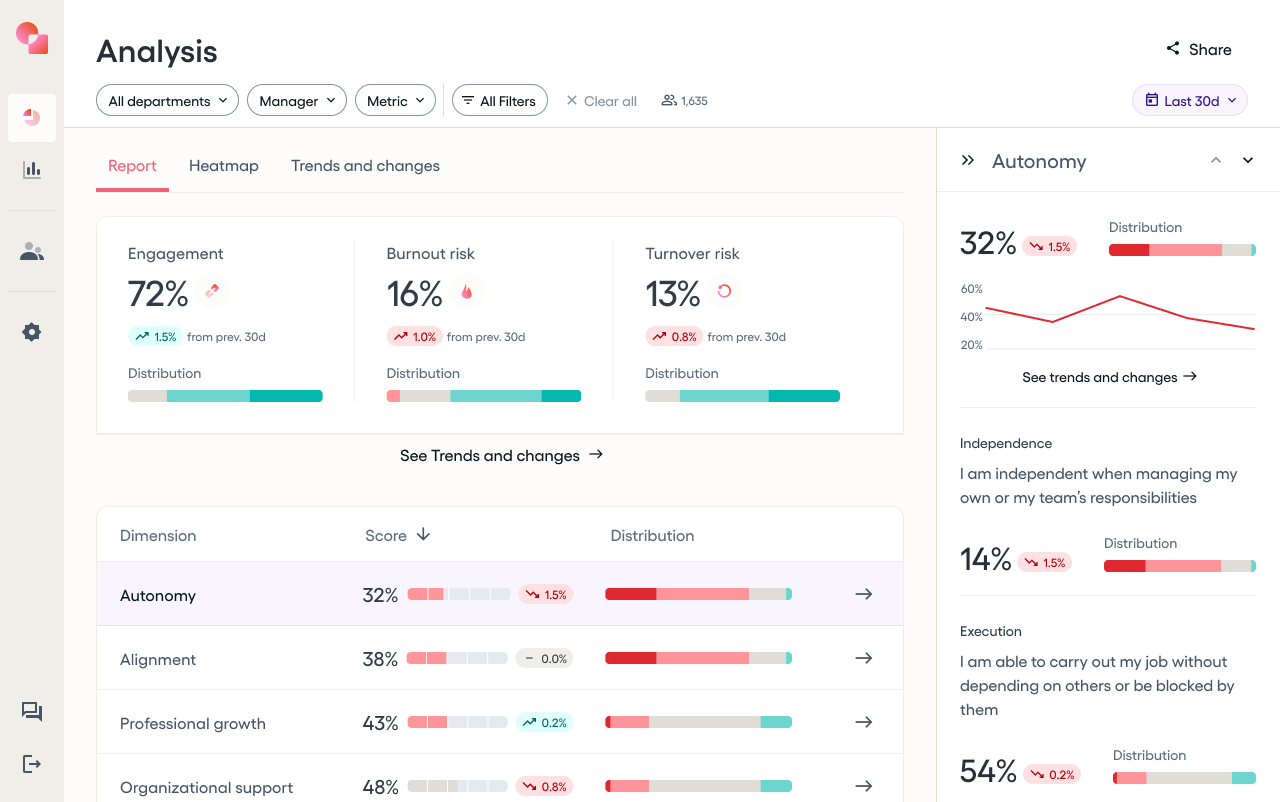 What is Erudit?
Erudit is an AI platform that was developed by a team of behavioral psychologists, data scientists, and AI experts to provide business leaders with real-time workforce intelligence that empower healthier, happier, more productive workplaces.
The platform provides leaders with workforce insights without the employee surveys. Instead, business communication tools like Slack, Teams, and G-Suite provide the A.I. with real-time textual data that is anonymized and analyzed to measure engagement, burnout risk, job satisfaction, and other metrics.
What is the integration about?
Connect Factorial with Erudit, and sync your corporate chart and employee data with Erudit, clustering employees under departments and teams.
Remember that Erudit has a people-first data policy, which means the platform does not show individual data. All insights and metrics are aggregated per department, team, or chosen demographic.
What's the benefit of it?
Survey-free - No surveys means your employees are free to work undisturbed.

Unbiased data - Insights derived from anonymized real-time communications.

Real-time insights - A daily pulse of core employee well-being metrics.

Highly actionable. Act fast to keep your team engaged, happy, and productive.

Effort-less - Workforce intelligence insights are generated automatically.