Expense Management Solutions: Concur VS. Factorial
How do you manage expense reports? If you are using file cabinets stuffed with paper receipts or disorganized dropbox folders, then it's time to rethink your strategy. Technology can provide expense management solutions to make this dreary process a breeze. With expense management software, you can streamline expense claims, automate approvals, and keep files centralized.
When it comes to choosing an expense management system, you probably have a lot of options. Remember to focus not on which software is best, but which one is the best for you. In this post, we'll walk you through a one-to-one comparison of Factorial and SAP Concur.
Get a sense of how to compare expense management software so that you can find the best fit.
---
Explore Expense Management Solutions
Efficient, effective expense management keeps businesses on top of expenditures without all the tedious paperwork. Ideal expense management solutions will make it easy to log travel and business expenses. They'll also keep the business compliant with IRS rules as well as federal and state laws.
What is an expense management system? Software that allows employees to manage and report their expenses, as well as file expense reports and reimbursement requests. Managers can review requests in one place, and accept or deny them as necessary. It's important to remember, however, that not all software is created equal.
What is the best expense tracking software? Each system might offer unique capabilities that make it appealing to a certain business. For example, while one organization might value software integrations, another may prioritize the ability to run reports on expense data. Try to find a platform that fits your needs specifically— and your budget.
Important Features for Expense Management Solutions
Top expense management systems automate invoicing and approval processes. For a more in-depth discussion of what to look for in expense management software, you can check out our previous post. Here, we'll briefly revisit expense management solutions that might interest you. For example, basic expense management software should include:
Accessibility via a mobile app
On-the-go receipt scanning or uploading
Expense tagging and categorization
Customizable expense approval workflow
Configurable expense policies
Expense reporting capabilities
Integrations with other systems
Some systems may also include:
Document managers for capturing receipts and centralizing records
Data analytics which gives managers insight into expenditures
When seeking the best expense management software, managers need to keep their eye on the ball. The needs of small businesses and medium-sized businesses will be different from larger entities. In order to find great software, take a close look at your business's needs and choose a system that will offer support where it is most needed.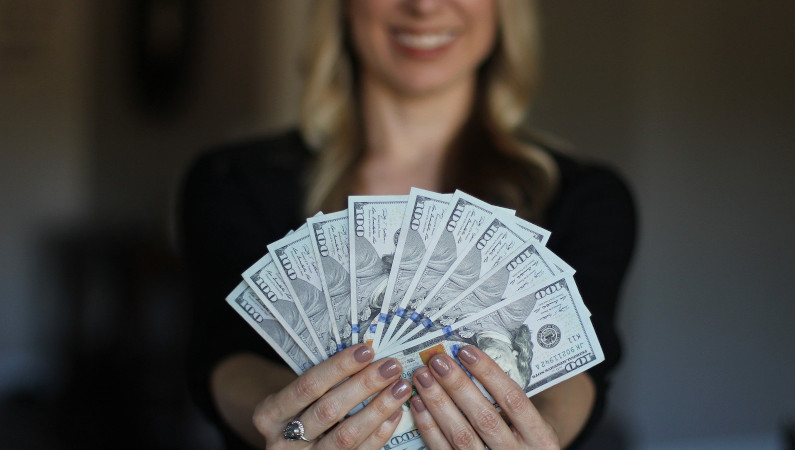 Comparing Travel and Expense Management Solutions
Let's take a look at two competitive expense management solutions: SAP Concur and Factorial. On one hand, SAP Concur is a mature expense tracking solution with comprehensive capabilities. On the other hand, Factorial is up-and-coming new HR software, which includes expense management as part of a suite of other functions. Who has the best expense management system? We'll start with an overview.
SAP Concur: Pros & Cons
Pros:
Powerful SaaS tool
Effectively streamlines expense process
Cons:
Unclear pricing
Lack of integrations
Likely too advanced for growing businesses
Factorial: Pros & Cons
Pros:
Digitalized receipts and reimbursement requests
Seamless integration with other HR tools
Data analytics and reports
Cons:
Smaller companies may prefer manual tracking

Choosing a Software: SAP Concur vs. Factorial
Now it's time to really get into the nitty-gritty. Let's take an in-depth look at what each of these expense management solutions offers.
Expense management software should automate your workflow so that you can concentrate on other things. Once a receipt is uploaded or expense reported, does the software route it to the appropriate supervisor for approval? Is it automatically formatted for an expense report? With workflow automations, Factorial sends expense approval requests as soon as employees submit them. Likewise, SAP Concur offers automated expense reporting and approval.
A comprehensive HRMS software, Factorial comes fully integrated with a fleet of other features: with a document manager, payroll summary, data visualization tools, and more. All this is already factored into the pricing plan. Meanwhile, SAP, the parent company of Concur, offers other complementary software tools for other aspects of management. This means that SAP Concur can probably integrate with its sister-platforms, but the pricing is unclear. To find out exact pricing, SAP recommends calling to explain your business needs. Then, they'll be able to give you a quote.
Excellent expense management solutions should avenues for visualizing and analyzing data. With Factorial, managers can categorize expenses by date, department, project, or type. They can then use this data to run custom HR reports, tracking the organization's expenses by time period, project, or employee. Information such as this can help drive strategic decision-making and keep expenditures down. SAP Concur also allows users to sort expenses and run custom expense reports. Employers can use this information to get a better sense of trends.
In today's fast-moving society, you need software that has a mobile app. This makes expense tracking much easier, as employees can upload pictures of receipts directly from the restaurant table. Therefore, there's no chance for any data to get lost! The mobile app which accompanies Factorial software is intuitive and well-designed. With it, managers will be able to accept reimbursement requests on the fly and employees will be notified immediately. Similarly, the no-frills app offered by SAP Concur is easy to learn. With simplified tools, employees will be able to catch on in no time.
Expense Report Management Solutions
SAP Concur is certainly an impressive expense management solution if your organization is large, with many employees. A more corporate expense management system, it does an excellent job streamlining expense reports. While SAP Concur is hazy about its payment structure, it may be a good value for your business depending on your needs and budget.
For small or medium-sized businesses, Factorial may be a better bet. With an excellent expense management program folded into a comprehensive HR software, Factorial keeps expense tracking simple. Factorial also has a clear payment structure so that employers don't have to worry about any unforeseen costs. Factorial offers a chance to try out its expense management software before committing. That way you and your team can test drive the functionalities and make sure they fit with your workflow.
In short, the right expense management solutions will make your expense reporting process easier, keep your records centralized, and drive expenditures down. Get your budget in order today.
Written by Valerie Slaughter