New feature: Payslip software
Few days ago we just launched two new features for Factorial that will change your daily routine as HR manager.
1. The Payslip Manager:
We know that sending payslips to employees each month is really time-consuming for you. It's a tough and slow process and can lead to a huge mess if you send by mistake the payslip to the wrong employee.
Good news! If you create payslips with A3 or SAGE software, just drag and drop de pdf file into Factorial and we will split the document into different payslips and match them with the correct employees.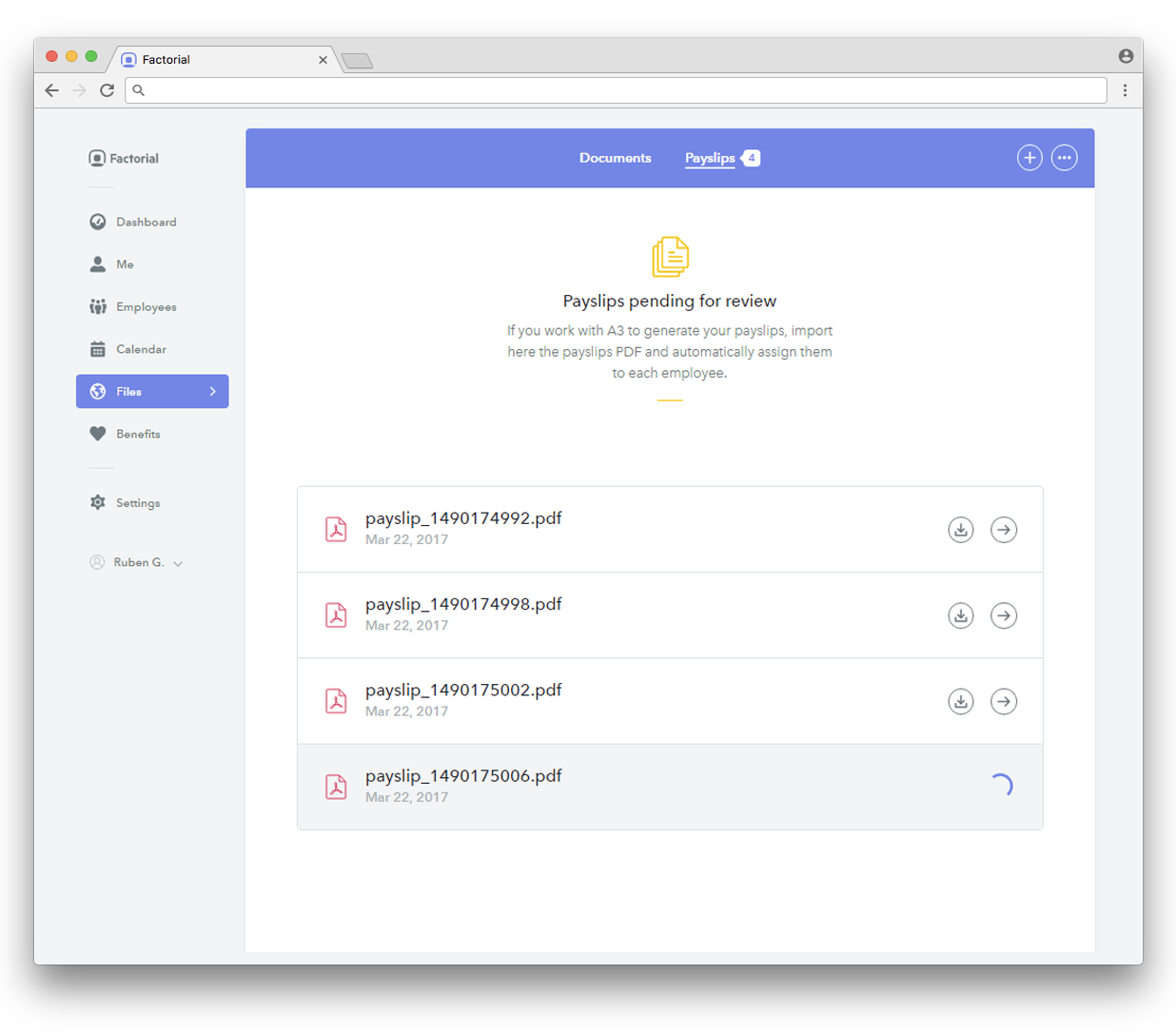 ​
If you use another payslip generator rather than A3, reach us, we are working on further integrations within our payslip manager.
Before sending the payslip to each employee, you will be able to check all data and click "Send"
2. The weekly digest:
Each Monday morning we will send you an extract of the most important events on your company during the week: sick leaves, new employees onboarding, birthdays, holiday requests to be approved…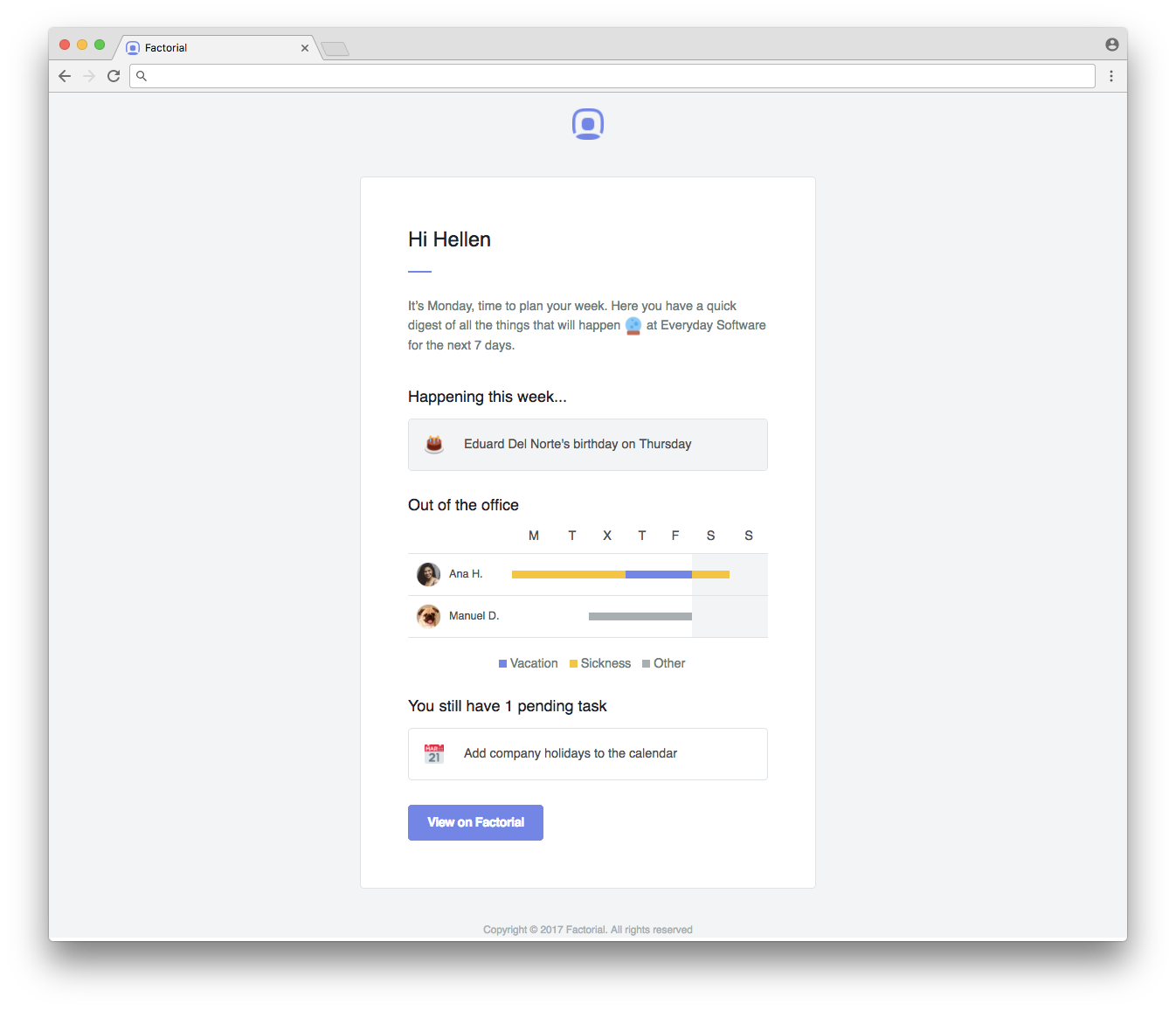 Start using our HR software and explore all our features for smart HR management!
This post is also available in: Español