We've got big news in Factorial and you may want to know more! ✌
This last week at Factorial has been incredibly productive and I really wanted to share all this info with you. We are focused on improving our software to make HR easier and smarter, and for sure these two new features will get you excited.
We've enhanced the Calendar section, even more:
From now on, apart from displaying the most relevant events on your company, you can have a clear view of who is out of the office too. This new tab is called "Team View" and as if by magic shows all the absences of your team on a monthly basis. Blink twice, this is real.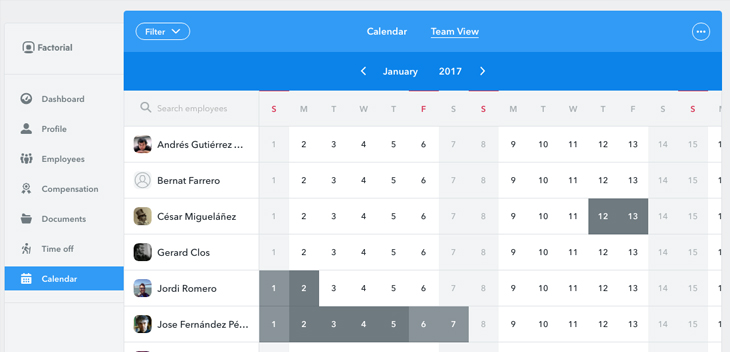 Plan your week, prevent breakdowns in your activity just by checking this super visual summary at Factorial. All the data shown in one single place, organized and ready to be filtered by you.
The new features on the Time Off tab:
Anyone in the team can upload their sick leave documents just by dragging the document from their pc to Factorial. Easy, fast. Once they upload the document the HR manager will be notified and we will remind her/him to proceed.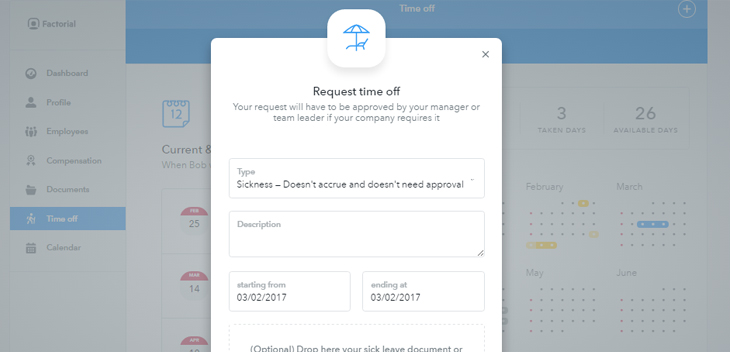 Using a single platform that helps you centralize all the important documents in a 100% safe environment and ready to be used anytime, anywhere. Just FANTASTIC! Good bye excel files, see you soon dropbox, arrivederci emails…
If you want to start using Factorial, create your account at factorialhr.com
Soon more good news,
Ana from Factorial
This post is also available in: Español