New features! – Reports and a redesigned calendar
Like almost every week, we announce new functionalities and improvements in Factorial's human resources software. In this post we will be brief but concise.
Now, you can generate reports and download your company data easily in excel format from Factorial. We have started with these two reports that you can already create if you are registered in Factorial:
The employee report: Generating this report you can download all the data from your employees of your company. You can do this to correct some errors that you have detected in the information of the employees and to upload the file again to Factorial so that the data is updated on the software too.
The time-off report: It has two tabs. One to see the total days of vacations, enjoyed and available to each employee and another to see in detail all vacations, sick leave or other absences requested by the employee (dates, days of absence duration, reason…).
This type of reports will be very useful if, for example, you want to calculate the rate of absenteeism and knowing theimpact of these absences in the company.
We have also improved the admin calendar. Much more visual, simple and powerful. Now you can see all the events that happen one day in particular or identify different types of absence by color.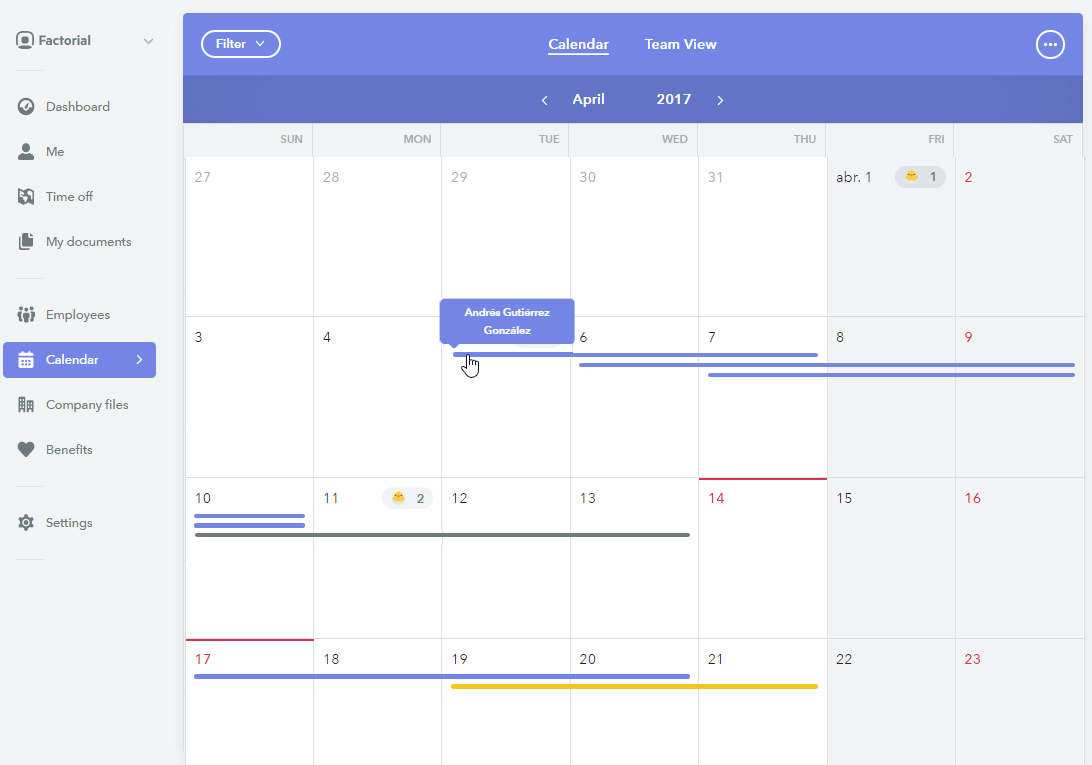 If you want to start automating the human resources department of your company aand be more efficient, enter Factorial and register for free.

This post is also available in: Español