We are now a multi-office friendly software?♥
As usually, we heard your feedback! Arranging employees based on location (offices) has been one of the most requested by our users and here it is!
We are happy to introduce you this new Factorial feature that let admins arrange employees based on their geographic location. You can now virtually create "offices" all around the word and assign employees to this locations. For example, you can create one office in Barcelona, another one in Madrid and one more in London. It's super easy!
And why? Because you wanted a different calendar for each location, with regional and local holidays.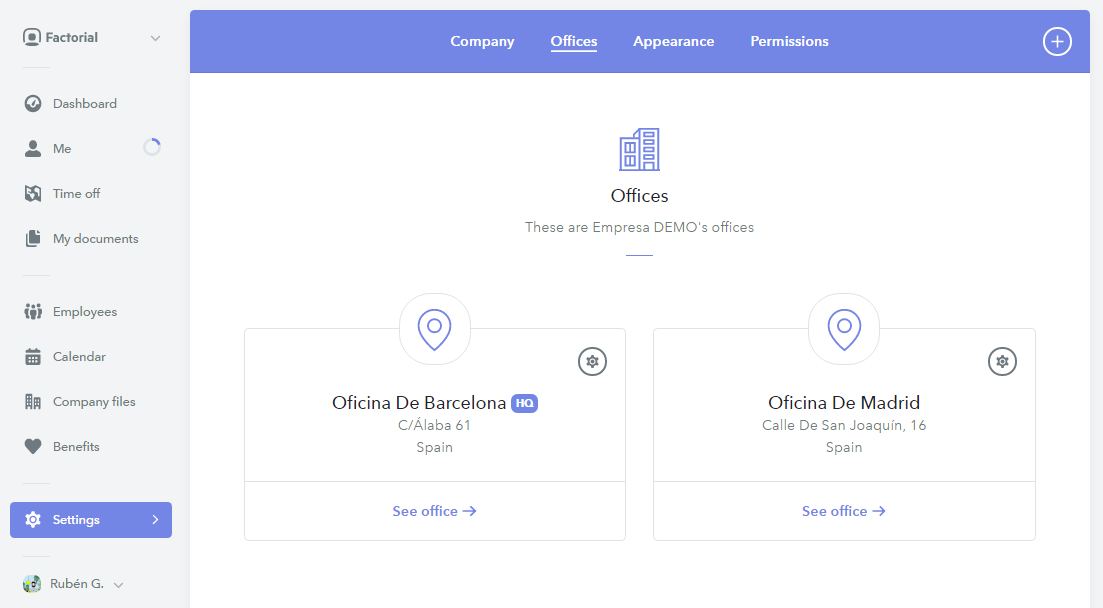 When creating different offices we will create different calendars and team view calendars too for each location. You wil be able to add holidays based on the city that each employee is located. This will help you manage efficiently each city or country time off days.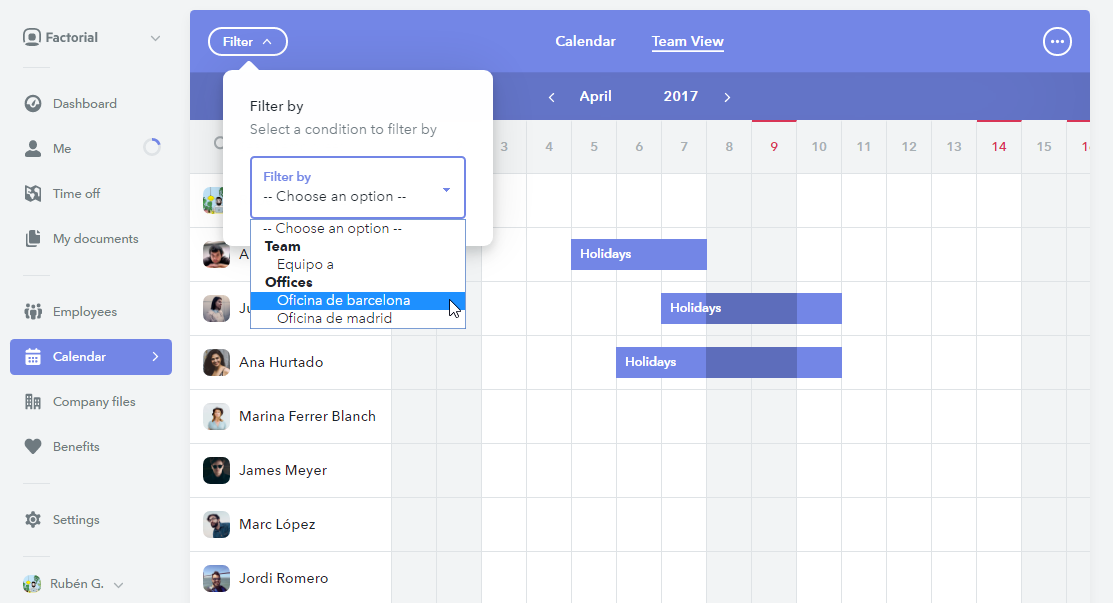 If you already signed up to Factorial start using this feature at the settings section of your account. Enjoy!
This post is also available in: Español