Create your Organizational Chart!
Creating organization charts for a company is one of the most valued features for HR managers. The main issue is that there are not a lot of tools that can create a decent organizational chart online and it's not always easy to keep the chart updated every time that a new employee arrives at the company (or leaves).
Those days are over… now with Factorial you can create your company organizational chart!
This new feature is available for every company working with Factorial (new companies too!). You don't need to know about design, Word or Powerpoint… Factorial will automatically create the organization chart of your company. Super easy!

Here you can see an example so you can imagine how your company's organizational chart will look like: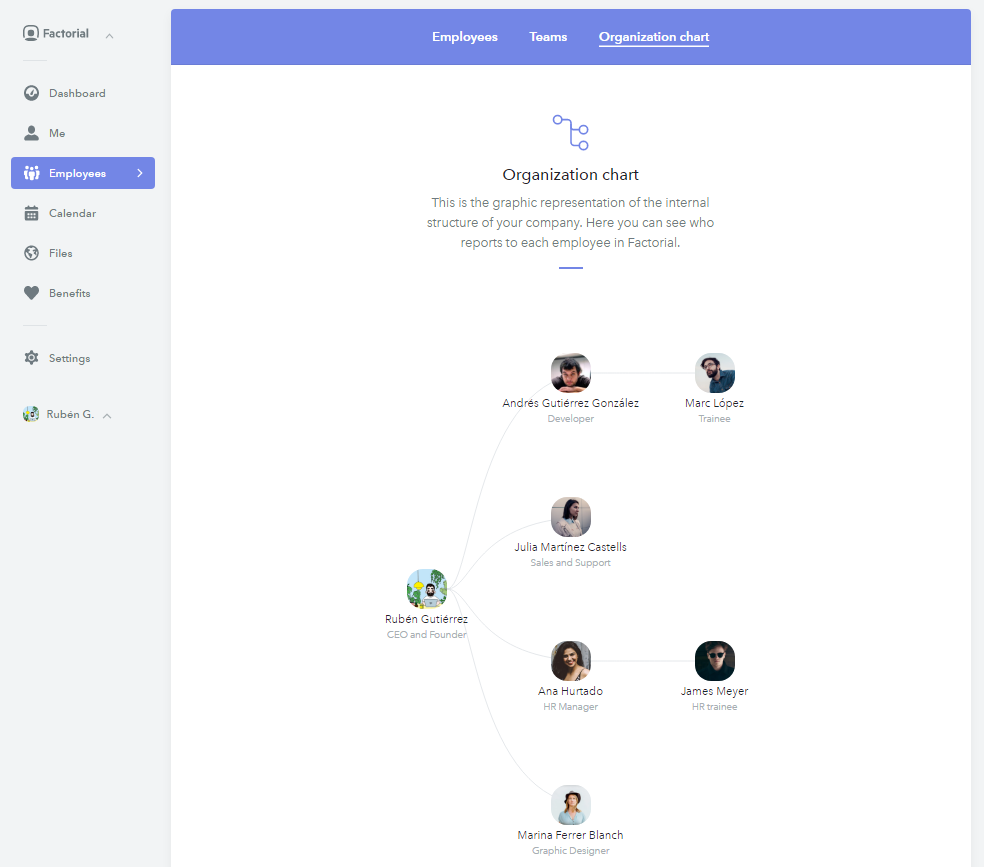 Each employee on the organizational chart is clickable so the HR manager can access directly to the employee's profile. This is just one of the many features that Factorial offers.
Factorial can create the organization chart of your company online, you will be able to send payslips, manage holidays and many other features with no extra cost for the company.
Do you still want to kick it old school? 👇

This post is also available in: Español Svenska Nederlands Italiano English UK Português PT