Paid sick leave law is relatively new; San Francisco was the first city to implement such a policy in 2007. Since then, however, more and more cities and states have adopted their own paid sick leave laws. While employers are sometimes against these policies at first, most have found that robust paid sick leave policies don't reduce profits— in fact, businesses with increased sick leave benefits may see increased profits.
In this post, we'll discuss the benefits of paid sick leave (hint: healthier, happier employees and lowered turnover) and the federal, state, and local laws regulating sick leave. How are laws changing to meet workers' needs and where are they falling short? We'll give it to you straight: the good, the bad, and the ugly.
Paid Sick Leave Laws: The Basics
Paid Sick Leave: How State and Local Laws Are Changing
FAQ: Sick Leave Concerns
Paid Sick Leave Laws Benefit Both Workers and Businesses
According to the National Partnership for Women & Families (NPWF), paid sick days benefit businesses and workers. Maybe it sounds obvious, but employees provided with paid, job-protected time off are healthier, more productive, and in no rush to find new jobs.
Paid sick days dramatically reduce "presenteeism"— when employees go work sick. Presenteeism is costly because it prolongs illness which reduces productivity in the long run. It also leads to preventable disease and illness outbreaks in the office, which may incapacitate many more employees. According to NPWF, workers without paid sick days are twice as likely to see emergency care when ill because they are unable to seek care during normal business hours. This leads to higher health care costs, increased potential health complications, and higher insurance costs for businesses.
Paid sick leave also leads to workforce stability, an important source of savings for businesses given the costs of employee replacement.
The majority of employers support the existing paid sick leave law. Two years after New York City implemented paid sick leave laws, 86% of employers were in favor of it. Employers who provide paid sick leave in accordance with new laws report no negative impact on profitability. In short: paid sick days help communities and businesses thrive.
Federal Paid Sick Leave Laws
There is no federal paid sick leave law regulating the paid sick leave in the private sector. However, there are laws that govern paid sick leave for employees with federal contracts. Under Executive Order 13706, certain federal employees accrue one hour of paid sick leave for every 30 hours worked. Accrual cannot be capped at less than 56 hours.
The Family Medical and Leave Act (FMLA) provides all qualifying employees with 12 weeks of job-protected unpaid leave. Employees can use this time to bond with a newborn, adopted, or foster child. They can also use it in case of illness or to care for a family member who is ill. FMLA only applied to businesses with 50 or more employees within 75 miles of the company's worksite. However, recently, new legislation has been enforced that now affects smaller businesses.
State and local governments may also create paid sick leave laws that businesses must take into account when creating company policies.
State and Local Paid Sick Leave Laws
Currently, fourteen states have paid sick leave laws: Arizona, California, Colorado, Connecticut, Maryland, Massachusetts, Maine, Michigan, Nevada, New Jersey, Oregon, Rhode Island, Vermont, and Washington. The District of Columbia and Puerto Rico also have laws governing paid sick leave.
Nevada, Maine and Colorado are among the most recent states to introduce paid sick leave measures, both approved in 2019. Nevada's SB 312 went into effect in 2020, and Maine's LD 396 will take effect in 2021. Colorado's paid sick leave bill was enacted in 2020.
Reviewing paid sick leave law by state can be a little complicated because laws widely. Generally, employees earn one hour of paid time off for each 30-50 hours workers. Accrual caps vary by state, but accrual is usually capped at around 40 hours, or five 8-hour days of paid time off. Many states allow employees to begin accruing hours as soon as they start working, but employees may not be able to use these hours until they have worked a certain amount of time. For example, paid sick leave law California says employees can begin to use accrued hours after 90 days of employment. In some states, accrual may roll over from year to the next.
Depending on the state, employees may be able to use paid sick leave to care for sick family members or to take care of domestic disputes. Meanwhile, others may only allow the time off for personal illness or for specific family members. Like FLMA, some state paid sick leave laws may only apply to businesses of a particular size.
Many cities also have their own paid sick leave laws, which is why it's best to consult your employment lawyer to find out the correct regulations.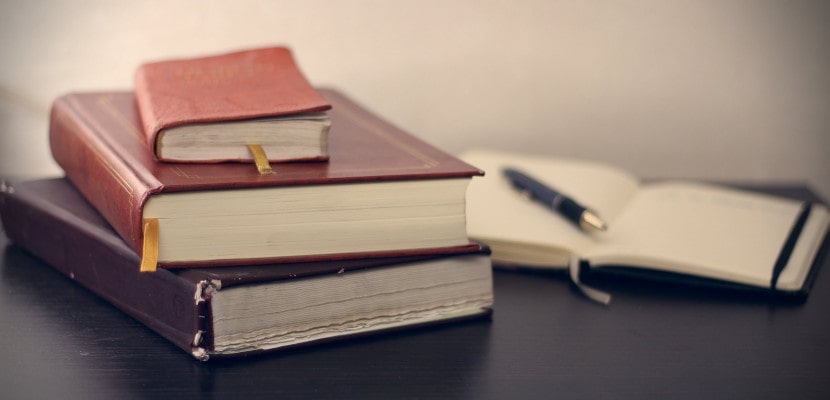 Eligibility for Paid Sick Leave
Depending on state and local legislation, workers may not be covered by paid sick leave laws for any number of reasons. For example, independent contractors, work-study students, real estate agents, and agricultural workers may not be eligible for paid leave benefits in certain states. Employees and employers should check local and state guidelines.
In order to receive paid sick leave according to paid sick leave law California, employees must work 30 days within a year for the same employer and satisfy the 90-day employment period. Other states may have similar obligations that employees must meet before they can take advantage of paid sick leave benefits. Employees should check their eligibility for paid sick leave.
The USA Paid Sick Leave Law: Dependent on the Industry?
Employers may provide employees with paid sick leave plans more generous than those required by state or local law. In certain industries, employers use leave plans to attract talented workers and keep their workplace healthy. Unfortunately, this coverage is usually limited to higher wage-earners. A survey from the Bureau of Labor Statistics (BLS) shows while 92% of top earners have access to sick leave, among the lowest earners, only 31% have sick leave.
Sick leave is more common in the public sector than in private business, although it varies widely by profession. Teachers (96%), business workers (94%), and nurses (90%) are among the most likely to have paid sick leave. Production (68%), sales (64%) and agricultural workers (59%) are among the least likely. Access to sick leave also varied based on the size of the business, as well as its geographical location.
On average, private sector workers receive 7 days of sick leave per year. Meanwhile, just about a quarter of American workers receive less than 5 days a year. While industry currently plays an important role in determining access to paid sick leave, legislation may shore up the gap between industries.
The Good: Most Generous Paid Sick Leave Laws
Paid sick leave law has become increasingly common as more and more state and local governments recognize the importance of giving employees time off and peace of mind. Here, we'll explore the trends which bode well for employers and employees.
Providing a Sufficient Amount of Leave
Paid leave policies have become more generous, an encouraging trend. New York State Sick Leave (NYSSL), which went into effect on September 30, 2020, guarantees sick leave to employees in New York State. According to the law, employers with more than 100 employees must provide 56 hours of paid sick leave. Employers with fewer than 100 employees must provide 40 hours of paid sick leave.
Starting in 2021, New York State residents will be eligible for 12 weeks of paid family leave, in addition to paid sick leave benefits. Employees can use this time to care for family members, earning up to 67% of their average weekly wage.
Keeping Workers in the Know
Just like NYSSL, paid sick leave law California and in Washington stipulates that employers must provide employees with notice once a month. This must include:
The amount of paid sick leave accrued since the previous notice,
The amount of paid sick leave used since the previous notice, and
The employee's current paid sick leave balances available for use.
Employers can include this information in their employee's payroll statements. Make sure your business has the tools to track paid time off!
The Bad: Less Generous Paid Sick Leave Laws
Where is paid sick leave law not quite up to snuff? Here, we'll get into paid sick leave laws that leave something to be desired.
Not a Diverse Understanding of Family Relationships
Many states allow employees to use paid sick leave to care for ill family members. However, some may consider only children and spouses as "family," leaving parents, grandparents, and extended family in the lurch. A broader interpretation of "family" can help employees find the right work/life balance.
Not Covering Reasons People May Need Paid Leave
While paid leave laws give employees important time to recuperate from illnesses, they don't cover all the bases. Maine and Nevada, which both passed laws in 2019, have the only policies which explicitly say that state-mandated paid time off can be used for things other than illness.
Other states and cities offer spotty coverage of various life events. In California, sick leave cannot be used when schools close for a public health emergency. Residents of Connecticut can use sick time to recover from domestic violence. However, Oakland's time off laws offer no protection to victims of domestic violence. More flexible leave policies will prevent families from being left behind.

The Ugly: The Worst Paid Sick Leave Laws
Here is the dirty underbelly of paid sick leave law. These may be downsides, but that doesn't mean they can't be fixed!
Discriminating Between Parental Caregivers
Paid sick leave is especially important for working parents who can't afford to choose between a day's work and the health of their child. One study showed that working mothers were 25% less likely to leave their jobs if their workplace had paid sick leave policy in place. But even robust sick leave policies can be biased along traditional gender roles, sending women home to care for children. Many states are exploring generous family leave policies which work in tandem with paid sick leave, and give parents sufficient time off.
Employees Left Unprotected
The U.S. provides far less paid sick leave than other developed economies around the world. The uptick in state and local laws has helped to remedy this, but certain sectors still lack adequate protection. As recently as 2017, less than half of the service industry had access to paid sick leave.
The COVID-19 pandemic has made it very clear that America's businesses need to shore up their sick leave policies in order to support the workforce. The lack of leave may have made the U.S. especially vulnerable to outbreaks, as employees were incentivized to work even while ill. With only 14 out of the 50 states with paid leave laws, the U.S. has a long way to go.
Paid Sick Leave Law in California
California paid sick leave is some of the most comprehensive in the country. The Healthy Workplace Healthy Family Act of 2014 provided sick leave to 6.9 million workers who had previously gone without. Under this law, employees can accrue one hour of sick time for every 30 hours worked, with a cap of 48. They can use 24 hours of accrued paid time off in a year.
All employees, including part-time and temporary employees, are eligible so long as they work 30 or may days a year. (Although employees covered by collective bargaining agreements are not covered by this law.)
According to paid sick leave law California, employees can use sick leave for their own illness or for the diagnosis, care, or treatment of a member of their family. An employee who is a victim of domestic violence, sexual assault, or stalking can also use paid sick leave.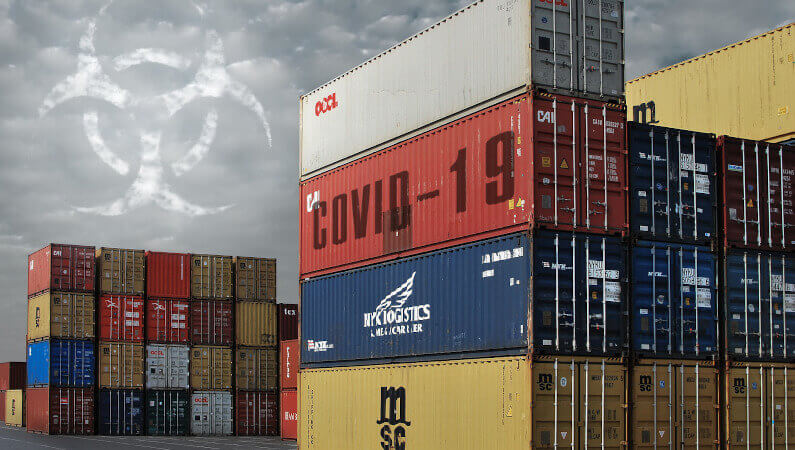 COVID-19 and Paid Sick Leave
During the COVID-19 crisis, paid sick leave law has gotten a major facelift. Congress passed The Families First Coronavirus Response Act (FFCRA) on April 1, 2020. FFCRA reimburses private employers for paid employee leave related to COVID-19. Employers are able to keep employees on their payrolls and employees are able to care for themselves, or for family members who may be ill. Only employers with more than 500 employees are required to provide paid sick leave.
Employees are eligible to receive their rate of pay of to $511 per day while in quarantine, up to $5,1110 in aggregate. This measure is currently set to expire December 31, 2020.
States have also been quick to respond to the COVID-19 crisis with their own measures. In Colorado, executive order CO 12-2020 requires up to four days of paid sick leave for employees being tested for COVID-19 in select industries. Meanwhile, New York passed the most generous leave package seen in the U.S. so far. Large employers are required to provide 14 days paid sick leave. Mid-size and small employers worth more than $1 million must provide 5 days sick leave.
Manage Employee Paid Sick Leave with Factorial
Managing employee sick leave on top of extra COVID-19 plans can be a headache! Employers must be extra careful to keep their records in order if they hope to receive the tax credits through FFCRA. Using an all-in-one HR software like Factorial will keep everything in order. Factorial's leave tracking capabilities can log many different kind of leave on the same interface. Information stays up-to-date and available to both employee and employer.
Employers: Know your Responsibilities
Employers need to be aware of their obligations toward their employees when it comes to recording and calculating sick leave time.
In order to stay compliant with paid sick leave law, employers must use tools to keep track of the hours employees have worked. With this, they can calculate sick time accrued and used. For example, in Massachusetts, employees accrue 1 hour of paid leave for every 30 hours worked. That means that employees are accruing a little more than an hour a week. Employers need to crunch the numbers to find out how many hours an employee has accrued.
It is a business's responsibility to provide employees with documentation of the hours they have accrued, the hours they have used, and the hours they have left once a month. In California, employers are required to keep these records for three years.
Employers may also be obligated to hang posters informing employees of their rights. In San Francisco, posters are available in Spanish, Vietnamese, and Chinese so employees can read it easily.
Businesses must grant paid sick leave upon reasonable request, and cannot punish or retaliate against employees who use paid sick leave.
FAQ: Paid Sick Leave Law
Can an employer request a doctor's note for sick leave in California?
Employees are not obligated to show a doctor's note when requesting paid sick time off. The Wounded Warriors Transitional Leave Act guarantees veterans wounded in the line of the duty 96 hours of sick leave. These workers may be asked to get a CalHR sick leave doctor's note in order to receive sick credit. Non-veteran workers, however, are not required to show a doctor's note of any kind.
What happens if you are sick for longer than your available sick leave?
If you end up needing more sick time than is available through accrual, don't worry! You still have options.
FMLA or State Family Leave Policies
Under FMLA or your state's policies, you may be eligible for unpaid or partially-paid job-protected leave. FMLA guarantees all American employees 12 weeks leave to deal with illness, care for a family member, or welcome a new child. Family leave policies such as those in New York, California, and Washington offer opportunities to to receive a portion of your usual income.
Your state probably has disability insurance which may pay part of your income and offer benefits. You may be able to get disability insurance through your employer, or buy your own policy.
If you were injured on the job, you can probably apply for workers' compensation.
Is your company required to pay out accrued paid time off when you leave?
24 states—Alaska, Arizona, California, Colorado, Illinois, Indiana, Kentucky, Louisiana, Maine, Maryland, Massachusetts, Minnesota, Nebraska, New Hampshire, New York, North Carolina, North Dakota, Ohio, Oklahoma, Pennsylvania, Rhode Island (after one year of employment), Tennessee, West Virginia, and Wyoming—and the District of Columbia have laws regarding payment of accrued vacation time. If you reside in another state, you may be out of luck.
What is the Best Way to Stay Compliant with Paid Sick Leave Laws?
Keeping track of all the different paid sick leave laws can be a headache. Don't leave the possibility of human error open! Trust software to keep the rules straight the first time, and keep your records in order. With all-in-one HR platform Factorial, employees and employers will be able to see up-to-date paid sick time off information at any time, from anywhere.
Stay Compliant with the help of Factorial HR!
Written by: Valerie Slaughter