Are you Wasting Your Money With Recruitment Software?
An increasing number of hiring managers are using recruitment software for sourcing, attracting, interviewing and hiring new talent. There is a vast range of applications on the market for automating and optimizing the hiring process and, in the right circumstances, they can often help hiring managers monitor and track the recruitment process, streamline the candidate experience, and increase productivity. However, the choice can often be overwhelming. In many cases, companies find themselves paying out for a tool that doesn't address their particular needs or benefit them in the long run.
Is software for recruitment necessary for your company or are there other more beneficial solutions on the market?
Is Recruitment Software Necessary? 
Generally speaking, in most small, medium, and mid-sized companies, fully loaded talent management software isn't really necessary. Recruitment systems tend to include a multitude of features. Some of these include preboarding and onboarding tools focused on performance and organizational growth. Others give employers access to job boards and career sites. Additional features include background screening, CRM systems, reference checking, and job requisitions. This might all sound great, but unless you are a large company with a high turnover then many of these features will be a waste of money. Fully loaded software for selection and recruitment often comes at a high price. And, more often then not, you end up paying for functionalities that aren't relevant or beneficial to your company. 
Aside from the cost, software packages often come with limited customization and automated algorithms that many find difficult to manage. Also, these same algorithms, that look for key buzzwords, are often at fault for why many promising CVs don't pass the initial stage of review.  At the other end of the scale, job seekers who are familiar with automated tools can include known keywords and trick the software into selecting them as a suitable candidate, even if, in reality, they are not a good match. There can also be issues of accuracy with complex automated tracking systems. The reason being is that they are easily confused by non-standard formatting options. This can lead to good candidates being disqualified from the process for unsubstantiated reasons such as the use of bullet points or unorthodox formatting.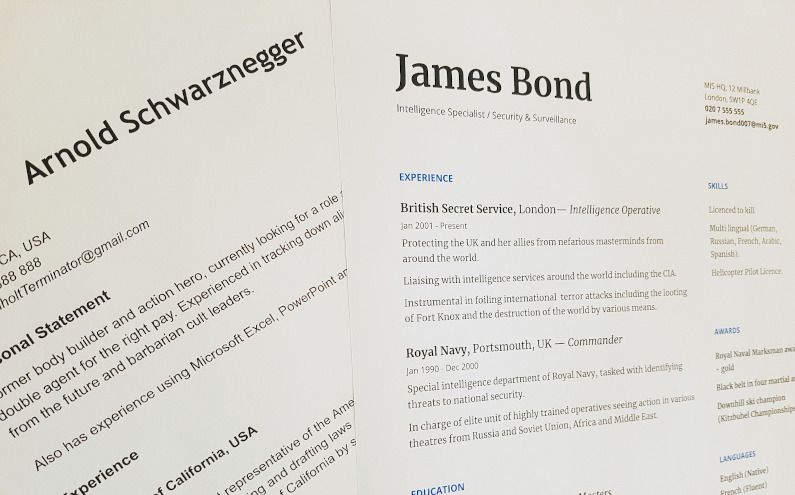 In larger companies such as Fortune 500 businesses, applicant tracking systems can help streamline their process. However, when it comes to small and medium-sized companies, investing in recruitment software may not be the smartest business decision.
What Are the Alternatives? 
Complex staff recruiting software may not be the right choice for your organization. Then again, there are other recruiting tools available for talent management. Instead of splashing out on comprehensive recruitment software, you could manage your HR budget wisely with affordable all-in-one HR recruitment software instead. 
HR software can be used to automate and manage HR processes including recruitment, time tracking, onboarding & offboarding, performance appraisals, and training. These tools help streamline a wide range of tasks and procedures. With a more simplified process of candidate selection and a smoother hiring process, HR admins can more effectively perform their duties.
Other benefits include:
Place job postings on third-party platforms.

Track, manage and rank candidates.

Arrange background checks on applicants through the hiring funnel before sending them an offer. 

Aside from recruitment, HR software can also be used to manage payroll, keep track of employee data, monitor timekeeping, vacations, and attendance. In addition, software such as FactorialHR has features that help oversee the performance of individual employees, which is vital for the success of a growing organization. With a centralized system, information is readily available at a quick glance. No more plowing over endless spreadsheets or rummaging through overflowing filing cabinets to find the information you need. 
Ultimately, software for HR can improve the efficiency of your HR processes. In addition, it also ensures regulatory compliance. And let's not forget about how it improves the employee experience, helps you make better decisions, and saves you time and money in the long run. You get a lot more for your money than you would by just investing in recruitment of talent software. 
What is ATS Software and Why Do I Need It?
Whatever tool you decide to go for, an efficient Applicant Tracking System is vital to ensure you hire the right people for the job. An efficient ATS works as a workflow and compliance tool for managing current applicants. In comparison, a CRM system is a pool of all passive and active candidates as well as previous applicants already in your system.
ATS software covers all your recruitment and hiring needs, including:
Helping you create customized career pages to improve your employer brand and attract the right candidates

Enable you to create custom job offers and application forms

Collect and organize applications

Centralize all your employee data so that it's available at the click of a button.
Unlike other tools on the market, ATS software like Factorial HR is an end-to-end solution that guides you throughout the entire recruitment process, from defining profiles and setting budgets, to screening and onboarding candidates, and incorporating new employees in your existing databases. These platforms enable you to collect candidate information, easily organize data, and improve the efficiency of your overall recruitment process.

As well as being GDPR compliant, the specialized software is not dependent on potentially disruptive keywords and algorithms but rather it is the recruiter themself who has the last say. And, aside from providing you with an optimized applicant tracking system, this software also allows you to integrate other features such as document management and digital signatures. All of these additional features make it easier to coordinate with other departments. Also, communication and productivity is improved and internal processes are streamlined.
Is an all-in-one talent management software a good investment for my organization?
An applicant tracking system makes it quicker and easier for recruiters to assess candidates. In addition, it also provides an organized system for them to keep track of their applications. Large, multinational companies, will most likely find that specialized recruitment software is more suitable for their needs. However, if you are a small to a mid-sized organization (under 250), your needs are different. A customized ATS that meets the needs of your business could be the right solution for you. 
The right ATS can help you manage and organize your applications without taking away the human touch. This makes a difference when it comes to sourcing, attracting, screening and onboarding the right candidate. Machines and algorithms are great for automating routine tasks and reducing paperwork. However, humans still have the upper hand when it comes to picking the perfect candidate for a job. 
ATS software like Factorial HR provides the right balance between automation and the human touch. If you're looking for software that makes the recruitment process more efficient and user-friendly without placing all-important decision-making in the hands of a machine, then this could be the right solution for your organization.
Written by Cat Symonds; Edited by Tanya Lesiuk