Irene Vinyals describes Āticco as an innovative ecosystem for startups and entrepreneurs.
Within the building, they don't only share working spaces, but also ideas and inspiration to help them grow both professional and personal projects.
Above all, the way they manage employees in the workplace has been key to their success.
"What we want is for them to focus directly on the business rather than getting lost in the management of the business"
Vinyals is the director of Āticco's Human Resources department. They cover HR processes such as recruitment and payroll management.
If you're wondering how they successfully manage their 6 locations in an automated way, continue reading!
History
The team at Āticco is comprised of 50 staff, and they manage a total of 6 spaces. They are currently in the process of expanding to other cities too.
Taking a step back in time, it all started 3 and a half years ago, when 3 friends wanted to build a space for entrepreneurs and companies that they themselves would have liked to have. The first office was 1000 m2.
Now their project has become something even bigger and is comprised of unique spaces complete with swimming pools, gyms, terraces with spectacular views of the city of Barcelona and so much more. They hold weekly training events, networking, and other social gatherings.
Essentially, they have redefined what it means to "go to the office".  The managers at Āticco have created a space where individuals can come to dedicate themselves to what they enjoy most, expand their skill-set, grow their business, exchange ideas, look for connections, and be up to date with innovation and much more.
In addition, anyone working from an Attico space is able to access any one of the locations available, which leads us to …
Challenges
The main obstacle that Vinyals and her HR department faces is that their employees are spread across the 6 Āticco locations in Barcelona.
As a result of this, the management of communication and organization is extremely important to ensure the business runs smoothly. As the team isn't working altogether, there are times when questions may arise which need to be handled promptly.
Things such as how information is sent, how to unify the policies, and what is the best way to communicate growth to all members of the company, are some of the things that are often discussed.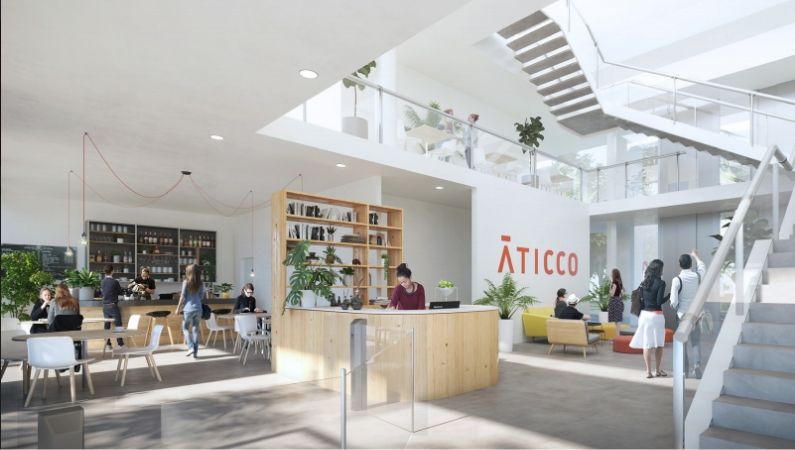 Attico quickly realized that there was a lot of HR information that each of their employees must have, no matter where they were.
Vinyals was clear on this; She wanted to digitize the HR department. They started using different platforms, but the idea of ​​providing different users and passwords to each of their workers did not convince her.
"I like to have everything unified, with a platform that I can use to provide solutions to my entire department, not just one area."
Solution
At Āticco they are focused on each employee, and their philosophy reflects this.
When they tested Factorial they saw that it could offer them a secure place in which to store pertinent information and, at the same time, enable everyone to have access to it as well.
"For me, using HR Software is a time saver. Everything from employee documentation is there, the employee has access to their own portal and their payslips, contract, documents, and can even request vacations. All this is essential for the day-to-day streamlining of my work. And, the company organizational chart updates automatically every time there is a new hire or adjustment in the team!"
How they actioned the process of implementing Factorial
Vinyals says that adapting to Factorial was very easy … precisely because it was Factorial who adapted to them.
"Very quickly we saw that Factorial knew what we needed, and the product was designed based on that. It adapted to our needs based on what we valued the most"
In addition, by ensuring that all the updated information is in one place, everyone is able to stay up to date with everything that's going on; ie. changes, corporate communications, personal information updates, etc. Also, the way data is accessed also changed. With the simple Factorial mobile application, processes are made simple.
"It gives you peace of mind knowing that you found what you were looking for"
What they like most about Factorial
Vinyals especially appreciates that the product department adapts to each specific company; the platform is not exclusively set to work for only one particular case. 
"What I really like about Factorial is that it reinvents itself; creating new features based on what is needed. The Factorial team is conscious of what customers are looking for when it comes to an HR automated solution. There are many platforms that only cover certain parts of HR department processes. But, in reality, software like this needs to cover everything, and Factorial HR does." 
Concluding
Furthermore, at Āticco they believe that design is important for employee ease of use. This is another factor that made Vinyals choose Factorial.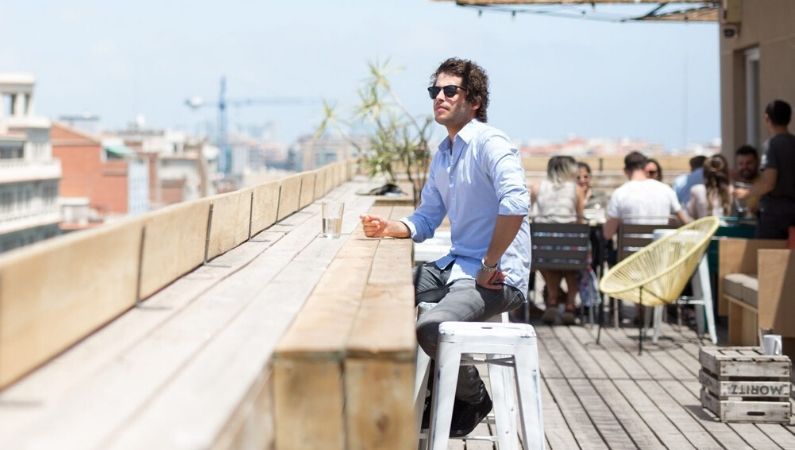 Holidays and important events have also changed.
Now it is very easy for Āticco to accept absence requests. Supervisors can easily manage their team's absences.
Also, in addition to absences appearing on the company calendar, so do important company-wide events. This has been key to quick and effective communication between the teams. 
"Factorial sends you a summary of notifications (if there is a new hire, birthdays, special events, a team-building activity, etc.) so that everyone is informed of what is happening" 
Everything with Factorial has you covered!