The best way to build a successful organization is by protecting your most important assets: your people. If you're a small business, one of the most effective ways to do this is by offering a range of small business employee benefits. Although many benefits will involve a degree of cost for your business, they are well worth the investment. In fact, the right employee benefits package can have a direct impact on your performance levels and the bottom line of your business. 
So, which benefits should you be offering?
There are mandatory employee benefits that you have to provide your employees with, such as those established by the FLSA. However, most companies also offer additional voluntary employee benefits, such as fringe benefits, paid leave, wellness programs, and employee resource groups. These help you attract top talent to your business and nurture a loyal, productive and motivated workforce.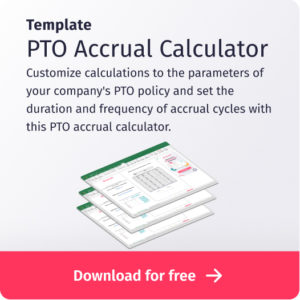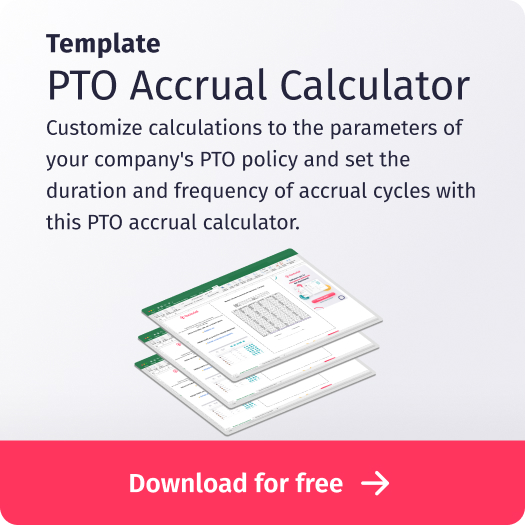 What are small business employee benefits?
One of the most effective ways to attract and retain top talent is by offering appealing employee benefits and compensation packages. This is especially important if you are a small business.
Compensation relates to the salary or wages that you offer an employee: the monetary reward they get from you in exchange for their time and efforts. This is a fixed amount that you are obligated to provide all your employees in line with certain requirements, such as those established by the Fair Labor Standards Act (FLSA). However, the term "benefits" is a much broader concept that usually varies from company to company.
Essentially, employee benefits refer to a variety of non-financial perks and rewards that you offer to your employees in addition to their wages or salary. Some are mandated by law, such as overtime pay for non-exempt employees and unpaid leave for jury duty. Others can be added to your employee benefits package in order to attract, retain, and nurture a loyal and productive workforce. These might include medical insurance, wellness initiatives, and stock options, amongst others. The aim is to create an attractive benefits package so that employees feel safe, protected, and valued. The right package can also be a useful bargaining tool for attracting and retaining new hires.
Small business employee benefits required by law
The first thing to consider when you design your employee benefits packages is making sure you understand all state and federal legal requirements for employers.
Specifically, you need to make sure you offer the following mandatory large or small business employee benefits:
Social Security taxes

. You are legally required to pay Social Security and Medicare taxes at the same rate as your employees. This ensures that you comply with the

Federal Insurance Contributions Act (FICA)

. Make sure you are aware of all

Social Security and Medicare Withholding Rates

.

Unemployment insurance

. Depending on the requirements of your state, you may need to withhold state unemployment insurance taxes for your employees. You must also pay

Federal Unemployment Tax Act (FUTA)

taxes for all your employees.

Disability insurance

. Certain states require you to provide

partial wage replacement insurance

to eligible employees for any non-work-related sickness or injury.

Overtime pay

. Under the terms established by the FLSA, you must pay overtime pay to non-exempt employees if they work over 40 hours in a working week. The minimum rate for overtime is one-and-a-half times the employee's usual hourly wage.

Family and medical leave

. Make sure you comply with all employer requirements established by the

Family and Medical Leave Act (FMLA)

. For example, you must provide employees with up to 12 weeks of job-protected and unpaid leave during a 12-month under certain circumstances. This includes the birth and care of a child, the care of an immediate family member, or if an employee is diagnosed with a serious health condition.

Jury duty

. You are legally required to offer unpaid leave to any employee that is called for jury duty. What's more, in certain states you must pay for this jury leave. Make sure you're up to date with the laws in your state.
Voluntary small business employee benefits examples 
Once you've covered all mandatory employee benefits, you can focus on the voluntary perks that you will include in your employee benefits packages. This will help you create appealing packages that attract top talent to your organization. It will also help you nurture a healthy, happy, and motivated workforce. And this, in turn, will have a direct impact on the performance and productivity of your business. 
There are many small business employee benefits that you might choose to include in your packages. The right ones for your organization will depend on a number of aspects, including the size of your business and your budget.  
Here are a few examples of employee benefits that you could offer your employees.
Paid leave 
Although there is no federal requirement for you to offer paid leave to your employees, many states have created laws to enforce it. For example, 11 states have paid sick leave laws (including California, Colorado, and Connecticut), and 8 states have paid family and medical leave laws (including Massachusetts, New Jersey, and New York). 
Even in those states where it is not a legal requirement, many organizations choose to include some form of paid leave in their employee benefits packages. This might be in the form of paid vacation, personal days, or national holidays. 
Here are a few specific types of paid leave you might consider offering your employees:
Medical leave

. If an employee is sick, or they're caring for a family member who's sick, they may need an intermittent leave of absence. This leave also covers doctor's appointments or hospital stays.  

Bereavement leave

. You can offer this when a member of an employee's immediate family passes away.

Personal leave

. You can offer this type of paid leave for employees to use as they see fit. This can include religious holidays, birthdays, anniversaries, or emergencies.

Parental leave

. This includes any time a person needs to take time off to care for their children. This could be paternity, or maternity leave, as well as adoption or fostering leave. 

Vacation leave

. Vacation PTO is one of the most common types of leave. It is the time an employee spends away on a trip or vacation.
Another option to consider is whether or not you will offer unpaid time off. For example, many small businesses offer unpaid extended family leave, even though it's not required under the Family Medical Leave Act until a business reaches 50 employees. This can be a high-impact, low-cost benefit.
Fringe benefits 
Fringe benefits are additional perks that supplement an employee's pay. You can offer fringe benefits in the form of property, services, cash, or cash equivalents. Common examples include retirement, medical, dental and vision insurance, training and tuition reimbursement, life insurance contributions, use of a company car, meal subsidization, housing allowance, and educational assistance.
Here are a few specific examples of fringe benefits that you could offer:
Medical insurance

. You might include both health and dental coverage. Although this is one of the most expensive fringe benefits, it's usually the most important one for employees. Many small business employers only pay a percentage of the premium, and the rest is covered by employees through their paycheck deductions. Others choose to pay the entire health insurance premium for all employees. If you choose to offer healthcare insurance, the

Affordable Care Act (ACA)

requires you to offer it to all eligible employees.

Retirement savings plans

. Approximately half of all small businesses in the US offer retirement savings plans to their employees. The most popular plan is a

401(k)

. This retirement savings plan enables employees to contribute a certain

percentage of their pre-tax salary

into an account that is managed by a 3rd-party investment company. These contributions are tax-deductible, and you can claim certain

tax credits as an employer

, too. 

Training and tuition reimbursement

. This fringe benefit enables employees to participate in educational programs for free or at a reduced cost. This benefit not only enables you to apply for

tax deductions

, but it also sends out a

clear message that you care about the professional development of your employees

.
Stock options 
Stock options are where employees are invited to buy a share of the company at a set price (usually lower than market price). This benefit is most commonly offered to high-level employees, such as managers and executives. You might also decide to offer stock options to compensate for lower salaries if you are a startup with a limited budget.
Stock options can be a great low-cost benefit for encouraging employees to invest emotionally in your company and stay for the long run. This is because employees with stock options directly benefit from the success of the company. And this means that they are far more likely to commit and work harder to help you reach your goals as a business. 
Employee health & wellness initiatives
Mental health awareness in the workplace has become a hot topic over the past few years, especially since the recent pandemic. As a result, many employers are now looking for ways to promote employee mental health. And one such way is including employee health and wellness initiatives in their employee benefits packages.
Promoting employee health and wellness is important for your reputation and employer brand. But it is also important for the bottom line of your business. This is because mental health issues can have a negative impact on the overall performance of your organization. It's therefore important to do what you can to support the mental health of all your employees. 
Here are some simple yet effective ways of promoting mental health awareness. You might consider including some or all of these in your small business employee benefits packages:
Gym memberships

. Contact local gyms to enquire about team membership discounts. Or keep it simple (and cheaper) and arrange regular office or remote exercise classes for your employees. 

Counselling programs

. Offer therapy to any employees who might be suffering from stress, anxiety, or bereavement. 

Free snacks or lunch vouchers

. Free snacks and coffee can help your employees feel cared for and part of a team. Or you could even offer lunch vouchers for your canteen or nearby food establishments. 

Transportation and parking benefits

. Again, this can be a great benefit for helping your employees feel appreciated. You could also offer to pay mileage in the case of executives or sales reps, for example.

Flexible working schedules

. This is an increasingly popular employee benefit these days as many employees are now seeking a healthier work-life balance. Offering

remote or hybrid working models

can be a great way to show your employees that you value this also.
Employee resource groups (DEIB)
Another hot topic these days is workplace diversity, equity, inclusion, and belonging (DEIB). As a result, many employers are now including DEIB initiatives in their employee benefits packages. The aim behind these initiatives is to create a working environment that benefits all employees, regardless of gender, ethnic background, socioeconomic background, and mental and physical ability.
One DEIB initiative that organizations are embracing in increasing numbers is the use of employee resource groups, also known as ERGs. ERGs are voluntary, employee-led groups that serve to foster diversity and inclusion. Participants all share a common characteristic, such as gender, race, ethnicity, veteran status, religious affiliation, or lifestyle. The groups offer a chance to network and socialize, work on professional development, and raise awareness of relevant issues.
Sabbatical leave 
Sabbatical leave has traditionally been something reserved for the academic world. However, lately, increasing numbers of non-academic employers are choosing to offer sabbatical leave as an employee benefit. This is mainly because, under the right circumstances, sabbatical leave can be a useful tool for preventing employee burnout and promoting health and wellness. And, as we just discussed, this is something that many companies now value and promote. 
Essentially, sabbatical leave is an extended period of leave that companies can offer eligible employees. There are no laws relating to sabbatical leave. Whether or not you consider an employee to be eligible, and whether or not you pay them, will depend on your company policy. It also usually depends on the length of service and an employee's reasons for requesting an extended leave of absence. For example, an employee might request a sabbatical to travel, learn new skills, volunteer, or spend time with family. 
Small business employee benefits package 
The first step is selecting the perks and rewards you will include in your employee benefits packages. Once you've done that, you need to make sure you manage your small business employee benefits in the right way. Apart from making your processes run more efficiently, effective administration will also help you stay compliant with state and federal laws. 
There are a number of things to consider here:
Use the right

payroll software

to ensure all taxes and deductions are calculated correctly for each employee's payslip. 

Make sure you check

benefit laws at the federal, state, and local levels

to ensure legal compliance. Check all laws regularly in case they are updated. Your state labor department is a good resource for this. 

Review your employee benefits packages as your business grows

. This is important because certain provisions of the FMLA are triggered when you hit specific milestones (such as reaching 50 employees).

Implement measures to

protect the privacy of all employee benefits data

. This includes online data security, secure data storage, and appropriate communication protocols to protect sensitive employee information.

Create a detailed small business

employee benefits policy

for your company outlining all your benefits. Make sure all new and existing employees have access to this document.

Take your time drafting your policy and make sure you offer

appropriate and relevant benefits

to each level of your organization.


Small business employee benefits: final thoughts 
As we have already discussed, one of the most effective ways to attract top talent to your organization is by offering an attractive employee benefits package. The right package not only helps you stand out as an appealing employer, but it can also be a great bargaining tool during the contract negotiation process.
Offering the right employee benefits is also a valuable tool for retaining employees. By providing them with perks and rewards, you can motivate your workforce and keep them happy. And this is one of the best strategies for nurturing a motivated, loyal, and productive workforce.
Your small business employee benefits packages speak volumes about who you are as a business. They reflect your company culture and highlight what you value and how you reward your staff. That's why it's so important to take your time and design the best possible package for your business. 
You obviously need to make sure you meet all legal requirements. But it's equally important to identify which benefits would best serve your workforce. Think about the challenges that they face and what you could do to offer them more security. The more meaningful your small business employee benefits are, the more effective they will be at attracting and retaining the talent you need to build a solid and successful organization.