The new Factorial JumpCloud integration is here to revolutionize user management and streamline administrative tasks for businesses.
With the integration of Factorial HR and JumpCloud, creating and managing user identities has never been easier. This game-changing partnership eliminates the need for separate user creations, as users are automatically generated with the Factorial JumpCloud integration.

 Read on for a quick introduction to what this integration means for your company.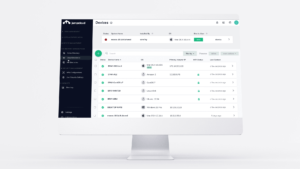 To take advantage of this integration, administrators must hold administrative roles in both Factorial and JumpCloud. This ensures a seamless and efficient user management experience.

What is JumpCloud?
JumpCloud is a cloud-based directory and identity management platform. It is designed to securely manage user identities and give easy access to IT resources such as systems, applications, and networks.
Centralize user management and enforce access control policies as an IT admin! Gain better control over user authentication and authorization across your entire organization. JumpCloud offers a range of features including multi-factor authentication, LDAP integration, RADIUS authentication, and robust reporting and auditing capabilities to ensure compliance with regulatory requirements.
The integration focuses on centralized user management. Through this integration, user creation and updates in Factorial HR automatically sync with JumpCloud. JumpCloud enables IT admins to efficiently manage user access to all IT resources from one centralized location. This eliminates the need for manual data entry and ensures consistency and accuracy in user management processes.
With this integration, administrators can automatically create JumpCloud users for employees through the Factorial platform. By simply submitting the JumpCloud API Key, the installation process becomes a breeze, enabling businesses to quickly provision users within JumpCloud.
Through JumpCloud, employees can then be granted access to hundreds of tools that are necessary for their work. This integration makes onboarding new employees much easier. The need to grant access to each tool for each employee separately becomes a thing of the past. Through the integration, offboarding also becomes effortless – revoking access permissions are just as simple through JumpCloud as granting access.
Keeping Up with a Modern Workforce Through Tech
This powerful new integration not only simplifies user management but also enhances data security and compliance efforts. With Factorial HR and JumpCloud working hand in hand, businesses can efficiently manage their workforce, maintain data integrity, and ensure seamless user experiences. It's a game-changing alliance that empowers organizations to thrive in the digital age.
This collaboration brings exciting benefits by reducing friction between HR and IT teams and improving overall productivity. It simplifies tasks like creating and managing user accounts, freeing up HR and IT professionals to focus on more important work. This streamlined process means less time spent on administrative tasks and more time dedicated to strategic initiatives and problem-solving. As a result, employees benefit from quicker and more efficient support from HR and IT teams. With Factorial HR and JumpCloud working together seamlessly, it creates a smoother and more productive work environment for everyone involved.

A Step-by-step Guide to the Integration
Using the integration between Factorial HR and JumpCloud is a straightforward and efficient process.
Here's a step-by-step guide:
1.- Ensure administrative access: Ensure that you have administrative access in both Factorial HR and JumpCloud platforms to utilize the integration. This will grant you the necessary permissions to configure and manage the integration effectively.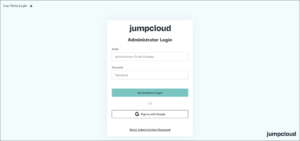 2.- Connect Factorial HR and JumpCloud: Within the Factorial HR platform, navigate to the integration settings or app marketplace. Look for the JumpCloud integration and follow the prompts to connect Factorial HR with JumpCloud. This can be done by providing the JumpCloud API key, which establishes the connection between the two platforms.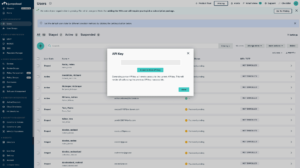 3.- Name and email is succesfully synchronized between Factorial and JumpCloud.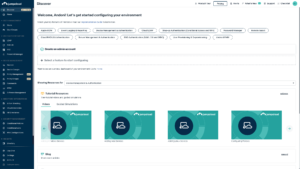 4.- Automated user creation: With the integration in place, Factorial will automatically create new user accounts in JumpCloud when they are added to the Factorial system.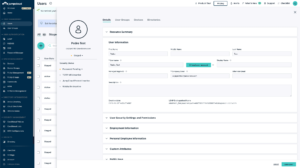 5.- Centralized user management: The integration enables centralized user management through JumpCloud. This way user access to various IT resources, such as systems, applications, and networks, can be controlled and managed from one centralized location. Enforce User authentication, authorization, and access control policies more efficiently while enhancing security and compliance measures.
6.- Revoke access automatically by deleting the employee user account from Factorial. This way, you can start prioritizing security for your team and your company.


Organizations can leverage the power of the Factorial HR and JumpCloud integration to streamline user management, enhance security, and improve overall operational efficiency. Book a free demo with an expert of Factorial now and revolutionize your HR processes today!