If you're in academia or the job market, you need a well-crafted letter of recommendation. Often called references or recommendation letters, these are trusted endorsements of an individual's skills and character. As a career and educational aspirational guide, this article, approved by our HR Manager, explores how to write the right letters of recommendation.
TABLE OF CONTENTS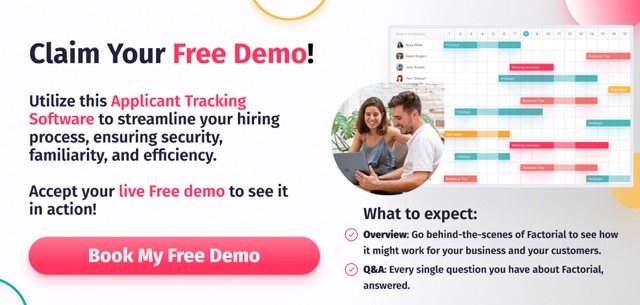 What Is a Letter of Recommendation
Recommendation letters, also called reference letters or simply recommendation letters, are written documents in which someone assesses and vouches for another person's abilities, skills, and qualities.
Individuals typically ask for these letters if they're applying for jobs, scholarships, internships, or anything else. From someone who knows the applicant well, a letter of recommendation provides insight into his or her qualifications and character.
Letters of recommendation usually include:
Introduction:

It usually starts with the recommender's relationship with the applicant and how long they have known each other.

Qualifications and Abilities:

Recommenders discuss the applicant's specific strengths, skills, and abilities, such as academic accomplishments, work performance, leadership skills, communication abilities, etc.

Examples and Evidence:

The best recommendation letters include specific examples or anecdotes which illustrate the applicant's qualifications.

Comparison or Ranking:

Depending on the situation, the recommender might rank the applicant among their peers or comment on how exceptional they are.

Personal Characteristics:

It could also mention the applicant's character, integrity, work ethic, and interpersonal skills.

Recommendation:

Letters should provide a recommendation. This can be in the form of a clear statement of support for the applicant, like "I highly recommend [Name] for [opportunity].

Contact Information:

For verification or further information, the letter usually includes the recommender's name, title, organization, email address, and phone number.
Getting a third-party perspective on an applicant's qualifications is a big part of many application processes.
Their purpose is to help decision-makers figure out if an applicant's a good fit. Therefore, it's important that both the applicant and the recommender take the process seriously and make sure that the letter is well-written.
How to Write a Letter of Recommendation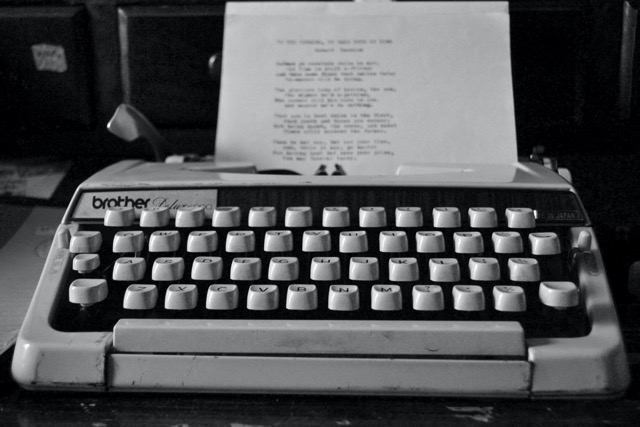 Getting ready for the recommendation letter requires understanding the purpose and being clear about the person you are recommending. Here are 15 questions you can ask yourself to prepare for it:
Does this letter have a specific purpose?

Does the applicant want a job, internship, scholarship, or admission?

What are the priorities or expectations of the intended recipient of the letter?

Which relationship do I have with the person requesting a recommendation?

When did I start knowing the applicant, and how long has it been?

Is there anything I remember the candidate working on under my supervision?

In those projects, what was the applicant's biggest contribution or accomplishment?

What are two examples of the applicant's excellent performance or positive attitude?

Which two or three qualities or strengths does the applicant have?

Has anyone else commented on the applicant's performance?

Would I be able to give insight into the applicant's passions or career goals?

What makes the applicant's work or contributions stand out?

How does the applicant fit the specific opportunity they're looking for?

Have I discussed with the applicant their goals and aspirations related to this opportunity?

Would I be willing to give this person a strong, honest, and positive recommendation?
Letter of Recommendation Template (Approved By Factorial HR Manager)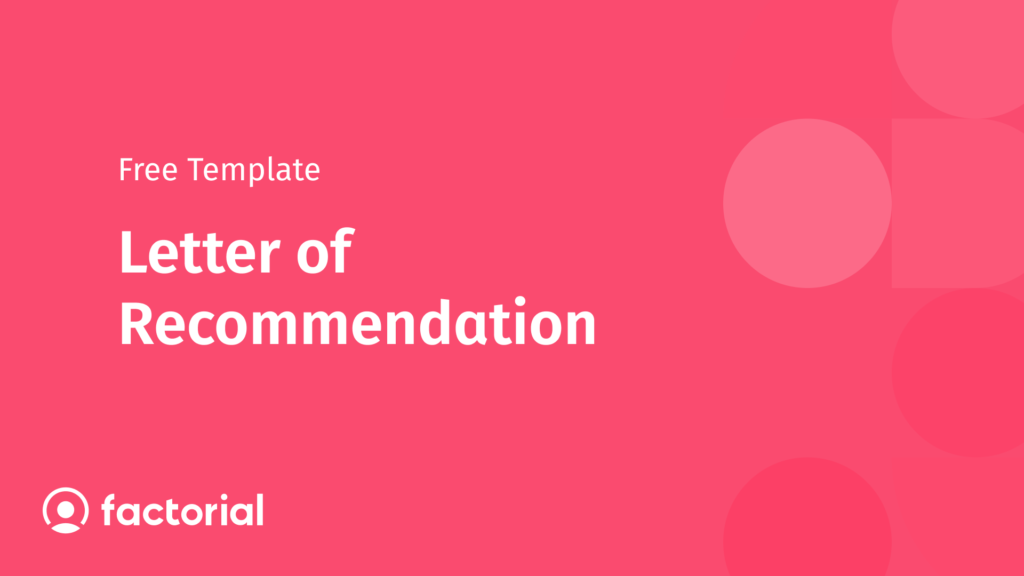 Experience seamless job applicant tracking with Factorial ATS. Try it now!