A blind curriculum is a new way of developing a typical CV, in this case without including any personal information that hints about the sex, age or ethnicity of a future worker. In general, trying to cancel any type of information that has nothing to do with a person's work capabilities. It is also possible to find it under the name of 'anonymous curriculum'. The only thing that this type of curriculum should include is academic training and work experience, as well as the contact information (among other things) to avoid any type of discrimination for other aspects.

Structure of a blind curriculum
In this type of curriculum vitae, you may think that only the previous experience and academic training are included, but it is not like that. Broadly speaking, its structure could be summarized as follows:

Candidate information: Although any type of personal information should be avoided, certain data should be included, such as the job position to which one aspires if the company offers more than one type or the date on which the document is made.

Contact information: Information that allows contact by the company should be included. For example, the mobile phone or email provided that the latter does not include the name or date of birth as it would give personal data.
Academic data: As if it were a typical document of this type, all the degrees and courses are described with a broad description of them: full name, duration and even the grade obtained if you wish to highlight an excellent grade. You can ignore the date of graduation for obvious reasons.
Previous work experience: In many cases, the experience will be what the company values most, although in many other cases the previous training obtained is more valuable. You can include your past tasks and positions, omitting the years also.
It is true that the data provided in point 3 and 4 can give a piece of fairly approximate information about the age of the candidate, but little can be done about it if you want to make known the previous work situation and academic data.

Main advantages of the blind curriculum
Gender equality. By not including the sex in the document, the selecting company will not have this information and will not be able to reject or choose a candidate for the genre.




Discrimination due to age is avoided. It is common for older people to be very difficult to enter the labor market due to this discrimination. At the opposite pole it also happens, perhaps because of thinking about a lack of maturity or ignorance of the working world, young people find it difficult to enter a job for the first time.




Subtract importance to the image. The physical appearance or the image of a person will not suppose a reason for rejection or selection of a curriculum. Although it should not be a reason in any case, some companies seek more a good physical presence than aptitude in a job.




Change of mentality in the company. Not only do the new workers benefit, but the company itself will be focusing more on the important aspects such as the qualities and competencies in a job, leaving aside the personal life of the person who develops the work.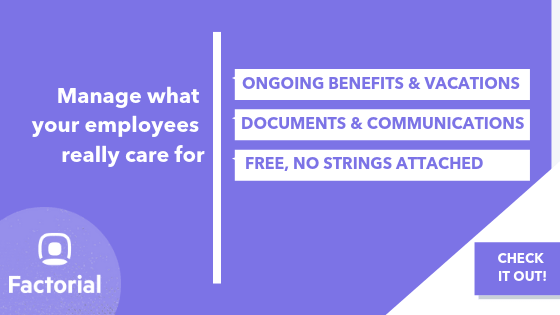 Pilot tests with this format
The Ministry of Health, Social Services, and Equality in Spain, led by Dolors Montserrat, began talking about this possibility in 2017. The minister then highlighted how it had been successfully implemented in other nearby countries such as England, Germany, France or the Netherlands, corroborating that it would be a good way to avoid labor discrimination.

After requests from more than 300 companies and collaborations of various entities, in July of that same year the 'Project for the design, implementation and evaluation of an anonymous curriculum vitae project for the selection of personnel' officially arrived. In this pilot program, the blind curriculum will be tested in 78 companies and entities in each personnel selection process.

Ikea tests it with a pilot project
The first major company to include this curriculum in its selection process has been Ikea. In this 2018 has begun to use it in Madrid and Seville as a test, to know the results and include them in more venues.
The first test obtained more than adequate results. After selecting 18 people through their blind curriculum, 15 of them passed the interview and the entire selection process. A percentage higher than 80% was accepted in the company after being selected without knowing information about their age, sex, image…

All in all, this is a big step towards the eradication of discrimination that will favor more oppressed sectors and will serve to improve job opportunities.
What do you think about this type of CV? 
Leave your opinion in the comments. 🙂