The amount of Coronavirus prevention related misinformation that is out there right now for companies is insane. Some professionals have condemned the government's actions for not being restrictive enough towards the current situation. On one hand, the media appears to be using this crisis as a way to instill fear in the populous, selling more copies of the news, and spreading even more misinformation. As the head of human resources, it's crucial you are able to weed through what is and isn't valid information about COVID-19, and share it with your employees. Now, this isn't an easy task for sure, but we're here to help.
Which steps do you intend to take in your company to help your employees during this difficult time? Rather than spreading fear and worry, it's your job to spread the correct information that supports them in continuing to do their job, rather than inhibit them from it.
Coronavirus aside, communication with your team during any time of crisis, is essential. One of the most important functions of Human Resources is to interact with the company's employees, even more so when situations like COVID-19 arise. Above all, the HR department aims to educate and encourage employees to spread awareness rather than rumors.
Keep Your Employees Informed
The personal opinions of which the human resources department has on the mater, do not affect how the situation is treated in the workplace. Regardless of what you feel, the first action you should take in situations of crisis is to make sure to calm your workers. Talk to them about the situation and make them feel comfortable to express their concerns, worries, and uncertainties around it. Opening up the lines of communication is key.
In many cases, fake news and excess information trigger a snowball effect and increase the likelihood of panic and anxiety amongst the team. The worst thing you can do is pretend there isn't an issue and brush it under the rug. Actions like this spark even more anxiety for your staff and confusion as to whether they should take the situation seriously or not.  If you have a crisis action plan ready, now is the time to communicate it with your employees.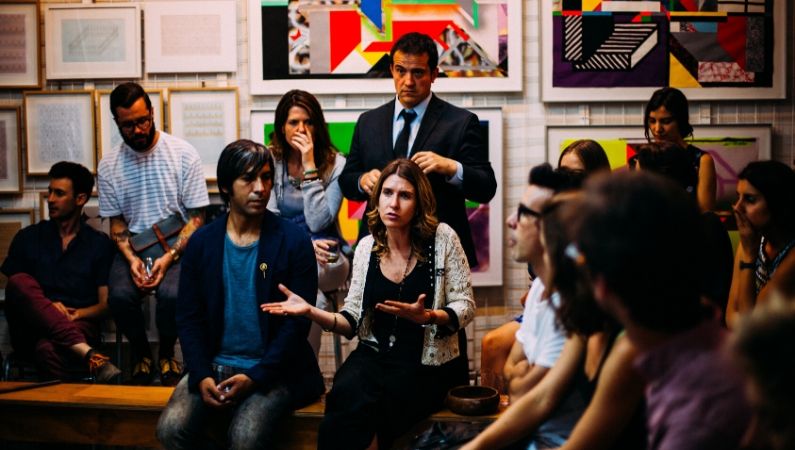 Share the latest relevant updates with your team. Keeping your staff up to date reassures them that you are providing the information required to keep them safe and informed.
Create and Communicate Your Action Plan
By law in the majority of places in the world, Action Plans against crisis situations are required in the workplace. This plan must be created by the individual or department in charge of Occupational Health & Safety. If this person isn't you, make sure that you're in direct and continuous contact with them so you can relay all the pertinent information to your employees.
What is a Business Continuity Plan and what should it contain?
This document, which must exist for any crisis that arises in the company, identifies the critical activities and jobs in the workplace. The activities are those which without them, the company would cease to function and produce profits. In terms of critical jobs, these are the ones that are engaged in critical activities.
The contingency plan is in place to establish logistics which ensure the protection of these key positions and activities for the company.
What is a Contingency Plan and what should it contain?
Unlike the business continuity plan, which is more general, the Contingency Plan describes the actions that must be taken as the continuity plan passes. The measures can be things such as working from home, shift work, cancellation of business trips, etc. The measures taken will depend on the type of crisis situation and the severity.
Soak in the News on Coronavirus Prevention
In situations of mass fear, the usual behavior is to consume more information. People often do this so they can gain a grasp of the situation. However, there comes a point when it starts to become difficult to know what's true and what's a lie.
Make sure you're informed of what's going on and are gathering news from reliable sources. The last thing you want is for one of your employees to be more on top of what's going on than you, and not because you're on an ego trip. The reason why you need to be the most informed during these times is so that your employees feel like they are in good hands and you are managing the situation.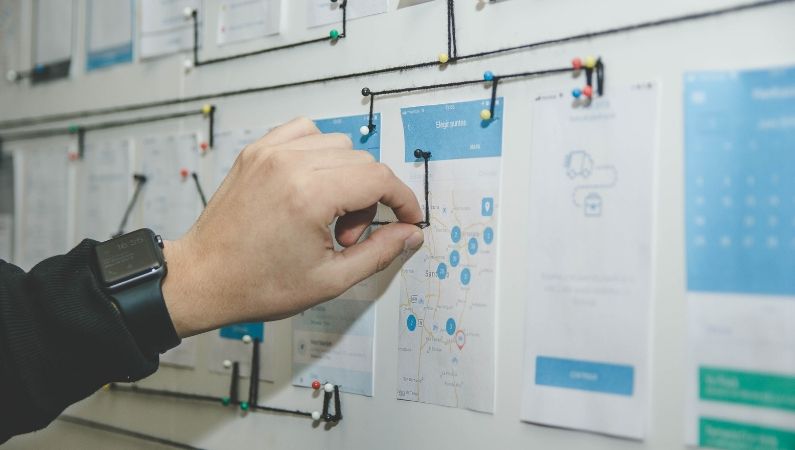 Use Technology
Internal communication is much easier when you rely on technology, especially in situations where your workers will be working from home or remotely.
Using email and chat applications such as Slack are resources that have been shown to not only unite people but improve business processes.
Now, if you're asking about how to make an announcement or statement about Coronavirus, read up! The first thing you can do is send an email explaining in detail, all the steps your company will follow in order to manage the situation. Be very clear with the responsibilities of the employer and the employee and ensure you communicate them well.
Remind Employees of the Rules
Your employees need to know how the company plans to handle the crisis. Staff also need to know what part they play in it all. Provide employees with guidelines to follow. In addition, you can share with them the rules and regulations set out by governmental bodies such as the WHO or Ministry of Health. Within the guidelines staff must follow, you can highlight the following topics:
Basic Protection Methods
Offer your staff with hygienic advice to help them avoid possible contagion and/or to reduce the chances of the occurrence of illness. If there are common tools that employees use, such as computers or other devices, it's recommended these devices be disinfected often. Other measures to take, can be things such as advising employees to not fill the elevator to full. Companies that are encouraging remote working, should also specify which measures an employee should take while at home.
Symptoms
Take the necessary precautionary measures to avoid spreading infections in the workplace. This doesn't only go for COVID-19, but with any flu or illness. Encourage employees to go home immediately if they feel ill.
Treatment
Let your employees know there is a plan in place for employees who require treatment. When employees know there is a treatment plan, they tend to feel more reassurance, knowing that should a situation arise in the workplace, the HR manager is prepared to handle it.
Be 100% Transparent
Transparency is key during times like these. It's important for you to understand your employee's need for information and updates regarding the situation. Providing your staff with the latest information helps prevent rumors from emerging about the current state of affairs and reduces panic.
Informing your staff on your company's continuity and contingency plans in advance makes them feel confident that they are in good hands, are safe, and protected. Above all, communication during times of workplace crisis builds stronger trust and strengthens the employee/employer relationship. All of these actions, don't only contribute to talent retention, but also shows the company in a positive light, letting others know, they care and value their employees.
To reiterate, during times of crisis in the workplace, make sure everyone is fully aware of their roles and responsibilities. In addition, foster open and clear communication with your company's plans of action. Manage remote workers better. Have them record absences, track time and more!