One of the many roles of an HR professional is to ensure company employees are treated fairly and legally. This is especially challenging for HR departments because laws and regulations are constantly evolving, and new and updated state and federal employment laws come into effect each year.
Let's take a look at what HR compliance is, and what legal issues affect human resources management. How might employment law updates in 2020 impact your employees, and what do you need to do to stay compliant?
What is HR Compliance?
Compliance is an integral requirement of the Human Resources department. Aside from GDPR compliance, internal KPI assessments, and the regular auditing of documents and records, there are many factors managers need to be aware of to ensure HR compliance at all levels of a large or small business.
We already saw a number of updates to labor regulations last year relating to hiring, pay and minimum wage, anti-discrimination laws, and overtime, and there have been a number of changes again this year. HR, payroll and executive managers need to be aware of these changes and review all policies and practices to ensure HR compliance with updated applicable laws. 
What Are The 3 Most Important Legal Issues in Human Resources Management?
There are a number of factors that must be observed to guarantee employment law and statutory compliance in HR. Here are 3 of the most important compliance issues encountered in human resources management:
1. Confidentiality
This is both a legal and ethical responsibility. Confidentially includes the safeguarding of employee personal data and business strategies in accordance with GDPR regulations. As a department, human resources must ensure access to sensitive data is restricted. The best practices must be designed, communicated and adhered to at all times. If you fail to protect the confidentiality of employee, company and shareholder data then you risk damaging the reputation of the organization (not to mention any potential legal implications).
2. Tax Laws
Payroll and HR professionals should review tax compliance procedures at the start of each year to ensure ongoing compliance. There are many things to take into consideration, including employee tax deductions, benefits, and payroll compliance at a federal and state level. Regular HR compliance audits should be undertaken to ensure human resources compliance with fiscal obligations.
3. Labor Laws
Employees are protected by a broad range of labor rights. Companies must adapt and abide by regular federal labor law changes at every level of an organization. A company needs to take a proactive approach to ensure that they meet all of their legal obligations in terms of equity, discrimination, minimum wage, paid leave and workplace harassment laws.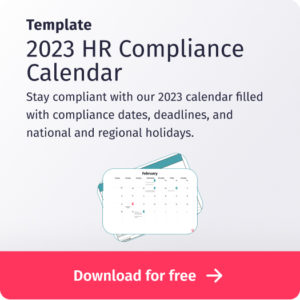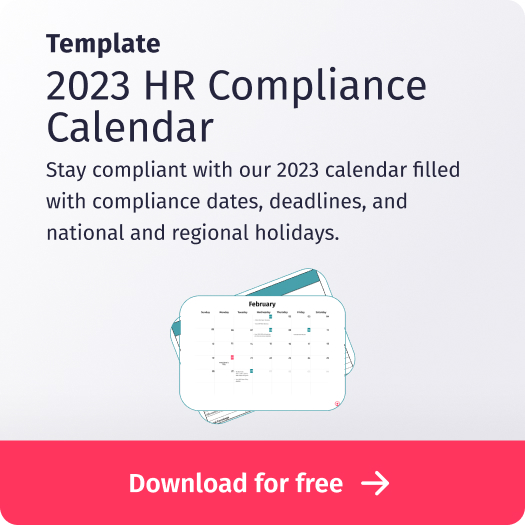 What Are Some of The New Labor Laws in 2020?
Wage Focused
21 US states have

increased minimum wage

rates on January 1st of this year. This action has been taken due to previously approved legislation or ballot initiatives.

The

Minneapolis wage theft law

went into effect this year. This new regulation applies to all part-time and temporary employees that work at least 80 hours per year. Although the Minneapolis wage theft law mirrors the Minnesota law from 2019, it does contain additional requirements, including posting and notice requirements. 

The U.S. Department of Labor issued an update to

overtime pay

last year. Consequently, over a million additional workers are now eligible for overtime under the Fair Labor Standards Act (FLSA). The threshold has now been raised to $35,568 per annum. HR departments must now estimate how many hours employees are working to determine whether they should be paid a salary or hourly wage.

Under current

California employment law

, salaried employees are classified as exempt or non-exempt. If an employer can prove you are being paid a sufficient salary rather than an hourly wage (you earn at least $33,280 per year) then you now have no right to overtime pay, and would thus be deemed non-exempt. If you are non-exempt then you are protected by California wage and hour laws governing overtime and rest breaks, but if you are deemed exempt then you are not eligible. 
Employee Leave & Scheduling
There has been a wave of laws surrounding paid family and sick leave. Additionally, an Emergency Paid Sick Leave Act (EPSLA) has been recently signed into law as part of a

nationwide package of legislation referred to as the Families First Coronavirus Response Act. The EPSLA requires covered employers to provide paid sick leave to employees that have been directly affected by COVID-19. 
Predictive scheduling laws

have come into effect in cities including Philadelphia, Chicago and San Francisco. These new laws stipulate that employees must receive their work schedules in advance. The law also includes new provisions for employer notice and timekeeping requirements.
Workplace Harassment & Discrimination Laws
Updated workplace harassment laws have come into effect in Maryland. The new legislation amended the

State's Fair Employment Practices Act (FEPA)

to include independent contractors. It also extends the statute of limitations for employees to file claims and makes employers liable for harassment claims against managers. 

Illinois has made it a legal requirement to provide employees with

annual sexual harassment prevention training

. Harassment prevention policies need to be drafted and industry-specific training must now be provided to all employees.

A vast array of

non-discrimination protections

have been implemented for employees across many US states, including New York which now prohibits discrimination based on reproductive health decisions, and Virginia which has banned hair discrimination based on racial identifiers including hair texture and hair type and unfair dismissals could now result in prosecution. The biggest change has been the

Equality Act

which was passed by the United States House of Representatives in 2019. This bill has amended the Civil Rights Act to "prohibit discrimination on the basis of the sex, sexual orientation, gender identity, or pregnancy, childbirth, or a related medical condition of an individual, as well as because of sex-based stereotypes.". This bill has had a big influence on

LGBT workplace discrimination

.
How Do You Ensure Human Resources Compliance? 
The best way to guarantee human resources compliance in your company is to stay on top of all changes. Not only that but make sure to perform regular Human Resource compliance audits and reviews. In addition, establish clear policies and procedures that take into account all state, federal and national regulations. Also, remember to seek professional advice when in doubt.
Policies and procedures must be communicated to all employees, ongoing training for compliance programs must be provided, and an employee handbook detailing all company rules and policies should be given to all new starters. It's also a good idea to distribute Labor law posters where relevant so that all members of staff are aware of what could be construed as inappropriate or unethical behavior.
HR compliance is a critical part of any human resources department. Aside from complying with legal requirements and avoiding costly fines and penalties, an environment of human resources compliance also has a positive influence on employee performance and development, retention and hiring. Compliance is vital for the long-term success of a company.
Written by Cat Symonds; Edited by Tanya Lesiuk