On March 8th, the world celebrates International Women's Day, a day dedicated to celebrating women's social, economic, and political achievements. It's an excellent opportunity to show support for women within your company and create community through team-building activities. 
However, finding the right International Women's Day activities can be a challenge, especially for virtual teams. That's why we've put together a comprehensive list of ideas so that you can engage remote and hybrid employees on this special day.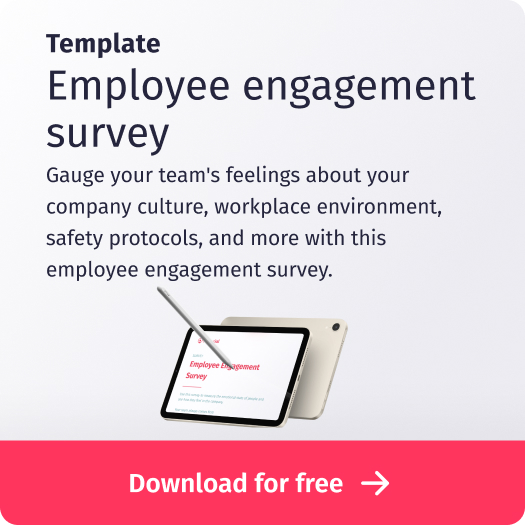 IWD 2023 overview
The official theme for this year's International Women's Day campaign is #EmbraceEquity. The idea behind this campaign is to raise awareness and express the importance of creating gender equity in the workplace, which is often confused with creating gender equality in the workplace.
Although the terms "equity" and "equality" are related, there are some important differences to keep in mind. According to the official International Women's Day website, "equality means each individual or group of people is given the same resources or opportunities." Whereas "equity recognizes that each person has different circumstances, and allocates the exact resources and opportunities needed to reach an equal outcome." 
In other words, while promoting gender equality is a step in the right direction, it is not enough. The idea behind this year's campaign is to increase gender parity by giving employees the support and resources that they need to be successful.
#Virtual ideas for the workplace
Celebrating International Women's Day virtually doesn't make it any less meaningful or impactful than hosting in-person events. Here are some IWD team-building activities explicitly handpicked for remote teams.
Leadership workshop
According to McKinsey's 2022 Women in the Workplace report, only one in four C-suite leaders is a woman, and only one out of every 20 is a woman of color. These numbers vary from industry to industry, but one thing is clear: women are grossly underrepresented in leadership positions. While there is no simple one-step solution to this problem, hosting workshops can help all employees in your workplace hone inclusive leadership qualities for a more equitable future.
Perhaps your company is committed to prioritizing female leadership and you are looking to take action through structural changes. If that's the case, consider implementing a company-wide mentorship program or a women's Employee Resource Group (ERG). In addition to being effective training tools, these programs can provide female employees with a wider network and support as they climb up the career ladder.
Wear purple campaign
One way to raise awareness and show support for International Women's Day is by informing your staff of the day's history and asking them to wear the official IWD colors: purple, green, and white. These colors go back to the day's origins and carry special symbolic meaning as well. They were the official colors for the Women's Social and Political Union in the UK in 1908. Purple symbolizes justice and dignity, green represents hope, and white signifies purity.
Wearing IWD colors is an excellent and fun activity that employees can enjoy, regardless of their physical working location. If employees in your organization are working across time zones, have them send in photos of their purple outfits. If you are hosting a zoom event, look out for purple background ideas and encourage employees to do the same. 
Herstory trivia
Hosting a hersory trivia event is an excellent way to engage and inspire remote employees while learning about important female figures. The game itself doesn't have to be anything fancy–you can generate a quiz online with a program like Kahoot! or Quizzez within minutes. 
When creating questions, think about which part of women's history you would like to focus on. Here are a few examples:
Women's achievements throughout history

Prominent women leaders in a specific industry

Current female leaders and figureheads 
Webinar
Webinars are great ways to get your team thinking about current topics that affect women in the workplace. One option is to find an event via LinkedIn or another social networking site. Another alternative is to host a round table event yourself and select a few guest speakers to participate.
Events are an excellent way to see women's issues from new perspectives, open up important discussions, and gain useful advice. Last year, Factorial hosted a round table event about Mentoring HR Leaders for an Inclusive Tomorrow. We heard from some of the most talented and influential figures in the field and discussed community building through employee resource groups (ERGs), empathetic communication, managing global and remote teams, and mentorship tactics.
Virtual lunch party
One playful way to celebrate is to block off an hour in everyone's schedule for an IWD lunch party. If your team is international and working across different time zones, it might be best to plan two different sessions. Thereby allowing participants to attend whichever event is more convenient.
Lunches are a perfect opportunity for virtual teams to connect in a less formal setting. They allow team members to participate in fun activities and discuss issues that are outside of work. If you would like to find a fun activity for your IWD lunch gathering, try screening a short documentary or movie with admirable female characters. 
If you are unsure of which your team would like to watch, create a poll beforehand and offer different possibilities. Some possibilities include Queen of Katwe (2016), Suffragette (2015), Harriet (2019), Hidden Figures (2016), Thelma & Louise (1991), and Erin Brockovich (2000).
Hire a virtual speaker
Alternatively, you can invite a guest speaker to come and give a virtual International Woman's Day presentation to your team. This could be a prominent female industry leader or perhaps a recognizable figure from a related field of work. Another option is to bring in an expert speaker to discuss daily workplace culture and management issues. For example, DEIB literacy, stress management, or work-life balance.
Maybe you are looking for an activity that is more entertainment-focused and less about work-related issues. If that's the case, consider bringing in an up-and-coming female author, artist, or musician. To get everyone excited about the event, share the speaker's work ahead of time. That way, they can familiarize themselves with their output and message, and even prepare questions for a group discussion after the presentation.
Have an IWD talent show
Perhaps you have staff members with hidden talent that is just waiting to be showcased. Having a virtual talent show is an excellent way to empower employees while creating a supporting and nurturing workplace culture. The talent show can include participants of all genders under the International Women's Day theme. For example, acts can include songs, comedy performances, or theatrical acts about famous women in history.
If you'd like to find a way to include team members who do not practice any performance art, plan for time at the end of the show for a volunteer karaoke performance. For virtual members who are unable to attend the event, offer them the possibility to send in recordings of their acts ahead of time. 

Storytelling team-building activities
Encouraging employees to share stories is a great way to increase levels of empathy, trust, and reduce unconscious bias. By partaking in storytelling activities, employees get to know each other better and forge lasting bonds with one another. This kind of interaction is essential for creating a positive remote company culture. Here are a few options that facilitate storytelling and inspire employees to openly express their experiences with one another.
Two truths and a lie-

A tried and trusted classic for remote teams. Essentially, participants listen to each other's stories and determine which are true and which are a lie. Not only will participants enjoy creating fabulated stories, but they will also practice active listening skills and have the opportunity to get to know interesting details about each others' lives. 

Guess who (female leaders)-

Another option is to have employees share details and qualities about notable female figures and try to guess who they are based on their knowledge of women's history. It's both a fun and educational way to help your team connect.

Story exchange-

In this activity, participants begin by sharing personal stories with a partner. Then, they present the story that they have just heard as if they were their own. It's almost like the game telephone, in which stories change slightly each time that they are told and retold. After about 3-4 rounds of listening to each other's stories, participants share the stories with the group and laugh about changes that were made along the way. This activity can be adjusted and adapted in different ways to meet specific technical requirements. One possibility is to create zoom break-out meeting rooms so that participants can easily meet one on one and then return to the group meeting.
Share inspiring influences
A big part of celebrating and acknowledging women's accomplishments is sharing stories of influential female leaders. You can do this easily with your team through an inspirational story swap activity.
Begin by asking your team to think about a woman who has inspired them in any life-changing way. Then, have them write a short story about why they admire them or the impact that they have made on their life. You can have team members share their stories and learn about each other's experiences. This activity is a surefire way to leave your team feeling inspired and gain deeper insight into their colleagues' lives and values.