Time Tracking Software
The best employee time tracking software will help you keep track of employee hours worked, absences, and PTO so that you can stay compliant with labor laws, measure productivity and help your team make the most of their day at work.
We've put together a list of the best time tracking software in order to help you choose the one that fits your specific needs. Read on to learn all about the pros and cons of each time tracking app to make an informed decision about the best employee tracking app for your business.
TABLE OF CONTENTS
Time Tracking Features and Benefits
Top 10 Time Tracking Software
How to choose time tracking software for your business
Software for Time Tracking ✅
Time Tracking Features and Benefits
We all know that time tracking software can help you save time, but what else can it do? Besides having completely different features built in as some apps do, it's important to take a look at how the time tracker can help you save time and what that means for your team.
Clock in App
Some software is only available for computers, while others come with a valuable time tracking app. Others can be considered something similar, yet different altogether: a clock in app! 
A clock-in app benefits employers by improving accuracy and efficiency in time tracking, while providing employees with convenience, transparency, and fair compensation.
With Factorial for instance, you have the freedom to either give your employees the freedom to clock in from anywhere, or by scanning a QR code at the office. You can also keep track of when and where they clock in through notifications sent directly to your email. Through the mobile phone app, employees can log in and access all the other time tracking features Factorial has to offer as well.
Attendance tracker to keep up with absences
Employee absences can be a headache. Keeping track of when employees aren't working can be the medicine you need! Never get caught off guard with overlapping sick leave and vacation requests again.
Timesheet software
Once you know when employees will be on leave you can finally get started with building an employee shift schedule. Software like Factorial can help you in scheduling as well! With the help of shift scheduler features you can quickly create your own work schedule to fit your workforce: full-time and part-time employees, PTO requests and other forms of leave requests all taken into account. 
Logging time boosts productivity
Another benefit of using a time tracker to log employee hours worked is that you immediately start to see patterns in your workforce and the company's productivity and output. Based on timesheets, time tracking data and HR reports and analytics features, you can calculate how many hours it takes to achieve certain HR benchmarks. Reach your goals and OKRs with the help of software like Factorial.
Top 10 Time Tracking Software
1. Factorial: A Comprehensive HR Software with Time Tracking Features
Factorial Time Tracking Software ⭐️⭐️⭐️⭐️⭐️
Factorial is a comprehensive HR tool that offers robust time tracking features. Factorial simplifies and automates the time tracking process, making it an indispensable tool for HR professionals.
The best part is that you can try Factorial for free – and for the serious HR managers looking for a truly immersive peak behind the software, a guided demo is also available, also completely free of charge.
For a short introduction to the software and its capabilities, check out this video explaining some of the features:
Factorial is more than just a trusted app for logging employee hours worked – it is an HR software ready to completely boost your HR processes on so many levels! Employee attendance tracking is only one feature in this HR toolbox. Let's take a look at all the rest of the features and also the benefits of using them.
Overview
With Factorial, you can clock in and clock out, automatically fill out timesheets, track employee attendance, approve PTO requests, track employee productivity, absences, and holidays. You can even use timesheet data to handle payroll with QuickBooks. The integration automatically creates users in the payroll software, minimizing the need of manual data entry and payroll errors.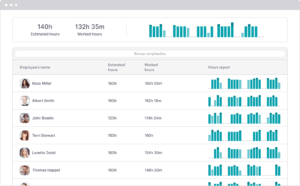 Time Tracking Software
Factorial's time tracking software is designed to streamline the process of tracking employee work hours. With its user-friendly interface and intuitive features, HR managers can easily monitor and manage employee attendance and productivity. From clocking in to clocking out, Factorial provides a comprehensive solution for accurate time tracking.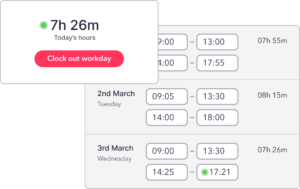 Time clock app
Factorial's clock-in app offers a convenient and efficient way for employees to record their working hours. Through the app, employees can easily clock in and out, providing real-time data on their attendance. This feature ensures accurate time tracking and eliminates the need for manual timesheets, reducing administrative overhead.
Employee attendance tracker
Factorial's attendance tracking feature enables HR professionals to effortlessly monitor employee attendance patterns. By centralizing attendance data, Factorial provides a comprehensive overview of each employee's attendance record. This feature helps identify trends, manage leave requests, and ensure compliance with company policies.
Employee shift scheduling
Thanks to Factorial's top time tracking features that let you keep track of employee attendance and absences, making sure your business is fully staffed becomes a breeze. You won't have to worry about being short one person or having to come in yourself to cover for absent employees – PTO requests, absences and employee shifts are all managed from a single centralized hub, making it easy to keep track of who is working and who is not. Factorial helps you with shift management from day one.
Factorial: The most important HR Tools in one
Factorial goes beyond time tracking and serves as a Human Resources Management Software that has all the tools People Ops would need. It combines various HR functions, including time off management, employee onboarding, performance reviews, and more. By integrating these features into a single platform, Factorial simplifies HR processes, enhances efficiency, and promotes a seamless employee experience.
Is Factorial the solution you've been looking for?
In conclusion, Factorial's time tracking features offer a powerful solution for HR professionals. From serving as a comprehensive time tracking software to a clock-in app and attendance tracker, Factorial streamlines the management of employee working hours. Additionally, as a comprehensive HR tool, it provides a one stop shop approach to HR management, making it an invaluable asset for organizations of all sizes.
You can get a free demo with a Factorial expert by clicking on the banner below!
Pros
✅ More than just time tracking
✅ Ease of use
✅ Many integrations, including with QuickBooks Payroll Online
Cons
❌ No downloadable software for PC, which means you can only use the web-based version and the mobile application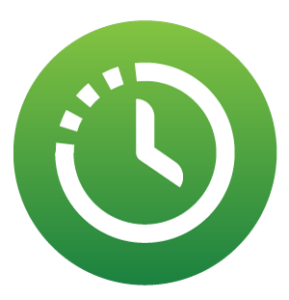 2. QuickBooks Time: Best for mobile workers
QuickBooks Time is a cloud-based time tracking solution that lets your employees clock in and out from mobile apps and automatically transfer their information to timesheets. You can also set custom rules for PTO and time off requests so that they can manage their vacation, sick time and holidays from the app.
The drag-and-drop tools are designed to help you build schedules and inform your employees of any open shifts or changes. At the end of the pay period, you'll have a record of your employees' hours and can sync it to a payroll software for invoicing.
QuickBooks' geotechnology lets you monitor where your employees are so you can improve dispatching and client billing. It will also remind workers to check in and out when they come to and leave a job site, ensuring all hours are properly tracked.
Starting price: $20 per month plus $8 per user per month
Pros
✅ Comprehensive geotechnology so you know where your workers are located while on the job
✅ Custom PTO management tool to help you manage time off
✅ Employee scheduling to improve shift scheduling
Cons
❌ No free version
❌ Limited customer support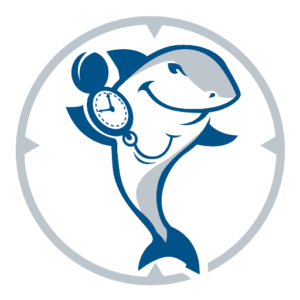 3. ClockShark: Best for construction and field service industries
ClockShark is a time tracking software for small to midsize businesses in the construction and field service industries. It supports three clock-in methods, including mobile apps, kiosks and facial recognition.
Thanks to the built-in GPS, you can see where your employees are while they're on the clock. Even if they lose internet connection, your workers can still track their time as the software will save the hours they worked and jobs they completed. Once there's a connection again, the software will sync their data to their account.
There's also a drag-and-drop schedule editor you can use to create and change work shifts. Any time there is a change in the schedule, ClockShark will automatically inform your team via email or the mobile app. The JobFlow solution offers a list of active and inactive jobs, the clients associated with them, the number of hours worked and the stage of each job.
It's designed to show employees who are collaborating on the same job what has been completed and what's in the pipeline. In addition, you can create custom job quotes with photos and documents and generate invoices directly from the quotes and employee timesheets.
Starting price: $16 per month base fee plus $7 per month per user
Recommended for: Small businesses in construction and field service that are looking for an alternative to paper timesheets and a robust solution tailored for their industry.
Pros 
✅ Solution to track the life cycle of your jobs
✅ Drag-and-drop schedule that lets you create and change work shifts
✅ Job quote and invoice creator with personalization options
Cons
❌ Basic plan is designed for smaller businesses with up to five employees
❌ Must upgrade to a higher-level plan for scheduling
❌ Higher-level plans are expensive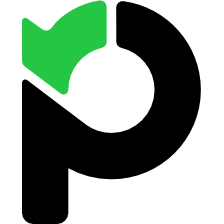 4. Paymo
Paymo focuses on time tracking, invoicing and billing. Each task you create in the software will include a start date, end date, description, expected hours to complete, billing type and estimated price. Once a task is completed, you can create and send an invoice directly from the software.
While the free plan is pretty basic, the higher-level plans let you set live task timers so you can track progress in real time and send reminders and alerts to various team members. There's also a way to view detailed time reports that show how long tasks are taking and which employees are the most efficient with them.
Paymo's Kanban boards are ideal if you'd like to streamline workflows and enhance visibility. There are also Gantt charts you can use to plan, schedule and monitor every big or small detail of a project. Plus you can enjoy actionable insights to improve accountability.
Recommended for: Paymo is worth exploring for businesses that want to be able to track hours, keep tabs on tasks and generate invoices with ease.
Pros
✅ Advanced billing and invoicing features
✅ Unlimited invoices on all plans
✅ Comment flow on tasks for easy collaboration
Cons
❌ Limited users with the basic plan
❌ Can be expensive
❌ Comes with a steep learning curve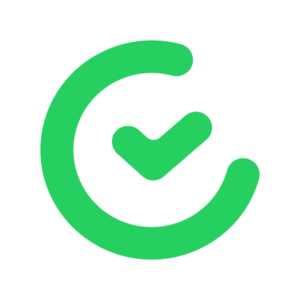 5. TimeCamp
TimeCamp is a cloud-based time tracking tool that helps all types of workers, including freelancers and contractors, become more productive. While you use it to log the time you spend on various tasks and projects, its tracking tool keeps tabs on the apps and websites you visit. This lets you understand how and where your time is being spent.
You have the option to track your time via desktop, Android or iOS device. Plus you can use a Google Chrome extension. In addition, TimeCamp creates attendance reports that display how long you, and anyone else you work with, worked on a given day. The reports also make it easy to track time by project, client and task time.
Also, TimeCamp integrates with accounting tools, such as QuickBooks and Xero so you can track your clients accurately and budget for them accordingly.
Recommended for: TimeCamp is a solid pick if you're a freelancer or contractor. It can help you identify and resolve any habits that take away from your productivity and accurately measure your profitability.
Price: 2.99 per user per month
Pros
✅ Workers can track time from mobile, desktop and web apps
✅ Allows for integrations with popular business tools, including Trello, Asana, QuickBooks and Xero
✅ Reporting tools to help monitor attendance
Cons
❌ No invoicing on Free and Basic plan
❌ Timesheet approvals only available on Pro and Enterprise plans
❌ No integrations on Free plan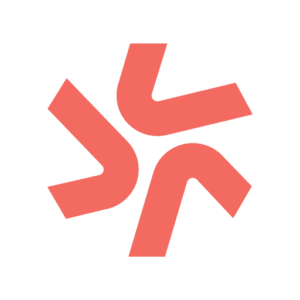 6. Deputy
Deputy has many useful features to help you stay compliant, save costs and improve efficiency. You can create and assign ongoing or one-off tasks or checklists to individual employees. Once you do, you'll be able to monitor them through a central dashboard with a color code that displays which tasks were completed and which ones are still pending.
The software's time clock app gives managers insight on where employees are so they can ensure the ideal coverage and easily find replacements as needed. There's also a shift scheduling tool to help you comply with federal, state and local labor laws.
You can schedule required breaks, paid time off and overtime. Since the app flags missed or unscheduled breaks, you'll be able to easily reduce compliance risks. Deputy also offers a timesheet feature that can calculate employee wages based on employment contracts or local labor laws.
Price: 4.99 per user per month
Recommended for: If you'd like to ensure your small business stays compliant with labor laws, Deputy can come in handy.
Pros
✅ Employees can clock in and out digitally
✅ Shift scheduling tool to simplify labor law compliance
✅ Automatic wage calculations according to local labor laws or employment contracts
Cons
❌ Very basic free plan
❌ Must invest in Enterprise plan to enjoy the forecasting feature
❌ User interface could be improved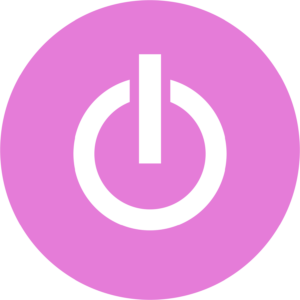 7. Toggl Track
Toggl Track is a time tracking app with a generous free plan. If you're a freelancer, solopreneur or very small business, the free plan is sure to exceed your expectations. It's full of basic time tracking features, including a timeline, auto-tracker, idle detection, off-line time tracking and weekly reports.
Best of all, there are no limits to how many projects you can create or how many clients you can track. Of course, you can enjoy more advanced features if you upgrade to the higher-level plans. Several of these include calendar integration, project templates, time tracking audits and priority support.
Since Toggl Track is essentially a timer, it's a breeze to use. All you have to do is turn it on and let it count seconds and minutes. Once you end a timing session, the total amount of time will be saved to your account.
Price: Free/9$ per user
Recommended for: For a free software that offers impressive insights and reporting, Toggl Track should be on your radar.
Pros
✅ Generous free plan with features like unlimited time tracking, exportable reports, and idle time detection
✅ Insights feature that uncovers earnings-per-client, ROI, team allocation, and more
✅ Supports many integrations with popular tools like Asana, Google Calendar, and Salesforce
Cons
❌ No invoicing or scheduling features
❌ Paid plans are expensive
❌ Limited project management tools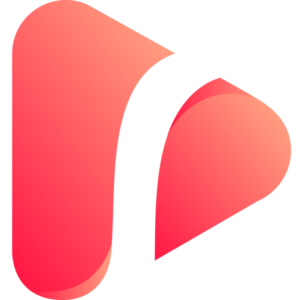 8. TrackingTime
TrackingTime is a web-based time tracking solution you can use to manage your projects and collaborate with your team. Its real-time tracker lets you keep tabs on working hours and organize projects, clients and tasks.
You'll be able to see the work that's currently being completed by your team. Plus you can categorize time as billable or non-billable to get insight on how much is spent on administrative tasks, such as sending emails and attending meetings.
Your employees can clock in and out from their mobile devices, TrackingTime time cards or apps, such as Slack or Microsoft Teams. In addition, you'll get automatic monthly attendance reports, which reveal detailed work schedules and include breaks, overtime and paid time off.
Price: 5$ per user per month
Recommended for: If you have a small team that only requires basic time tracking capabilities, TrackingTime can meet your needs.
Pros
✅ Employees can clock in and out from mobile devices, TrackingTime time cards, or an app like Slack
✅ Convenient dashboard that reveals all active projects and clients as well as services being offered
Cons
✅ Invoicing is not available
✅ Can't pay timesheets you generate for billable hours
✅ Limited customization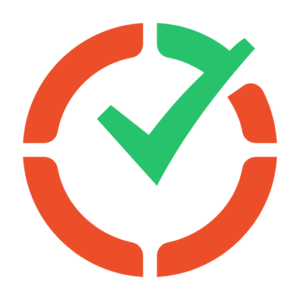 9. TimeDoctor
Time Doctor is a cloud-based time tracking software with an emphasis on productivity monitoring. Its tools let you analyze how employees manage their time and alert you when they're wasting it.
You can set alerts and reminders to increase productivity by stating a time limit when workers can be idle. Once they exceed this limit, they'll receive a pop-up that asks them if they're still working. In the event they don't respond after 60 seconds, the timer will stop recording.
There's also a tool that captures employees' screens at random times so you can see what they're working on. In addition, you can track their website activities to find out if they visit any sites that hinder their productivity while they're at work. The daily and weekly productivity reports can be useful as well.
Price: 70.80$ per user per year
Recommended for: Time Doctor makes sense if you have a remote or hybrid workforce or are simply looking for a way to increase your productivity.
Pros
✅ Focus on employee monitoring and productivity
✅ Useful time usage reports for employee
✅ Location tracking for off-site employees
Cons
❌ Website monitoring feature can be invasive
❌ Can be expensive for larger companies
❌ Idle time alerts may be distracting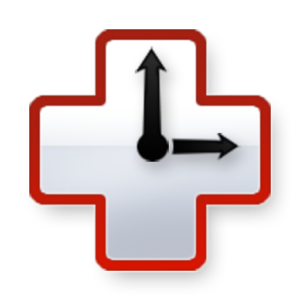 10. RescueTime
RescueTime is a time tracking and management software with a focus on boosting productivity and staying focused while you work. Its most noteworthy feature is focus sessions, which you can use to keep track of when employees are working and taking breaks. Your employees can set goals about how long they'd like to work, what they would like to work on and which websites and apps they need to get the job done.
As soon as a Focus Session begins, the software turns off all notifications and distractions. Employees will then receive real-time alerts to help them stay on track. With RescueTime's schedule management feature, you can view each employee's schedule and work with them to determine what types of goals are most realistic for them.

RescueTime also generates daily summaries and in-depth reports so you can learn how productive your employees are and which distractions they need to work on. These can come in handy when it comes time to assess their progress and review their performance.
Price: 6.50$ per month
Recommended for: RescueTime is worth considering if you're a small to medium-sized business with a focus on setting employee goals and limiting distractions.
Pros
✅ Unique focus sessions feature to help employees stay focused and productive
✅ Useful daily and weekly productivity reports
✅ Dashboard with a productivity pulse that measures productivity compared to previous days
Cons
❌ Outdated user interface
❌ Premium version can be expensive
❌ No billing or invoicing features
How to choose time tracking software for your business
Nowadays with a sea of time tracking examples to choose from, it can be hard to decide on a single platform to choose.
Choosing time tracking software for your business can be easier if you follow these steps:
Assess Your Needs: Determine what you require from the software, such as basic time tracking or advanced features like project management integration or reporting.
Explore Other Features: Look for additional features that the software offers, such as customizable reports or real-time dashboards, which can provide valuable insights for decision-making.
Check Integrations: Ensure that the software can integrate smoothly with other tools or systems you use, like project management platforms or payroll software, to streamline your workflow.
Consider Pricing: Look into the pricing structure and choose a software solution that fits your budget. Consider whether it's based on the number of users, features, or a subscription plan.
By following these steps, you can find time tracking software that meets your needs, offers valuable features, integrates with your existing tools, and fits within your budget.
While you search for the best time tracking solution for your business, remember that many softwares offer a free trial so that you can test the platform for yourself. Factorial not only offers a free software trial, but a free guided demo for HR managers with an expert to answer all of your questions. Click on the banner below to get your free demo!