Florida Governor and Republican Presidential Candidate Ron DeSantis recently signed a new immigration reform bill into law, bringing significant changes that will affect businesses and workers in the state. The new Florida E-Verify Law, set to take effect on July 1, requires private employers with 25 or more employees to use the federal E-Verify system to verify workers' immigration status.
Read this article to learn what the new Florida law can mean for your team. Non-compliance can cost you thousands. Start familiarizing yourself with Desantis's Anti-immigration Bill to understand how E-Verify works and what it means for your business.
What is the E-Verify Bill in Florida? 
Short overview of the new law
Gov. Ron DeSantis 

signed a Florida E-Verify bill designed to halt the flow of illegal immigration via citizenship workplace verification

after passing the

Florida House

Senate Bill 1718 requires private employers with 25 or more employees to use the federal E-Verify system when hiring workers to ensure their ability to legally work in the U.S.

Under the legislation, many workers who were previously compliant with documentation standards will now face termination and employers that do not comply will face fines of $1,000 per day until they comply.

The measure also permits random audits of employers suspected of hiring unauthorized immigrant workers. 

The bill will go into effect July 1, 2023.
Supporters of the bill argue that it will protect jobs and enhance national security. However, concerns have been raised about the potential consequences of the law. Some employees have already stopped showing up for work at businesses across the state due to fear of deportation, particularly in industries like construction and agriculture that heavily rely on immigrant labor. The new law could lead to more and more people leaving Florida. 

What is E-Verify?
E-Verify is an electronic employment verification system in the U.S. It is operated by the Department of Homeland Security (DHS) in partnership with the Social Security Administration (SSA). E-Verify allows employers to electronically verify the employment eligibility of newly hired employees.
When employers use E-Verify, they submit information from an employee's Form I-9 (Employee Elgibility Verification) to the system. E-Verify then compares the employee's information against records in the DHS and SSA databases to determine their eligibility to work in the U.S.
For more information on the subject read our article on I-9 Compliance.
E-Verify is voluntary for most employers, but some states have mandated its use. Like Florida, some states have passed laws that require employers to use E-Verify as part of their hiring process.

Where is E-Verify mandatory?
Besides Florida, E-Verify is mandatory for certain employers and in specific circumstances. Here are some instances where E-verify is required:
Federal contractors: The U.S. generally requires federal contractors and subcontractors to use E-Verify.
Certain states: Some states have laws that require employers to use E-Verify for all or specific categories of employees. Some states include Arizona, Georgia, Mississippi, South Carolina, and Utah.
State Contractors and/or Public Employers: Some states have mandated E-Verify for state contractors or public employers. This means that businesses or organizations contracting with the state government or public entities must use E-Verify to confirm the employment eligibility of their employees.
Voluntary Use Made Mandatory: In some cases, states have made E-Verify use mandatory for employers who previously voluntarily participated in the program. This means that employers who previously opted to use E-Verify voluntarily must continue to do so under new state laws.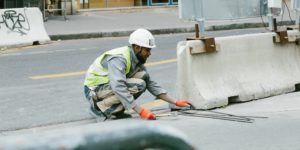 Who is required to use E-Verify?
Currently, use of the E-Verify system is mandatory in Florida for public and private employers contracting with state and local governments or receiving state incentives. 
The new law expands that requirement to all private employers with at least 25 employees. Employers that want to enroll in E-Verify can do so by visiting the official E-Verify website.

Key Takeaways for Employers
Compliance dates: Private employers with 25 or more employees must use the E-Verify system for new hires starting July 1.
Record retention: Employers must keep documentation and verification records for at least three years.
Compliance presumption: Employers that use the E-Verify system establish the presumption that they do not knowingly employ unauthorized workers. Document temporary system outages for proof of continued compliance.
Annual certification: Employers required to use E-Verify must certify compliance on their first return each year.
Penalties for noncompliance: Penalties will be imposed from July 1, 2024, with a cure period of 30 days. Multiple violations may result in fines and reporting requirements.
It's important for employers to familiarize themselves with the specific requirements of the E-Verify system, retain records appropriately, and ensure timely compliance to avoid penalties.

Penalties for Non-compliance
The new law carries fines of $1,000 per day for employers who fail to comply with the E-Verify requirement. It also allows for random audits of employers suspected of hiring unauthorized immigrant workers.
Using an HR software like Factorial helps you stay compliant with document management. Factorial keeps everything in one place, including documentation that are required by legislation changes like E-Verify. Factorial not only makes your job as an employer to comply with laws and regulations easier, but it helps save you dozens of hours of work every week.
Organizing and sharing documents is straightforward with custom folders and bulk upload capabilities 
The convenience of digital signatures allow for a 100% legal and secure document signing process.
Create customizable workflows for document approvals, assigning reviewers and defining next steps.
Attach additional information using custom fields and generate insightful reports.
You can see the capability of Factorial with a free demo, designed and personalized to what your business is looking for.

Possible effects of the law
Industries such as construction, which have long faced a shortage of skilled labor, may experience further difficulties due to the new legislation. Many construction employers have relied on immigrant workers in the past, but with the implementation of E-Verify, there are concerns about a shortfall in the workforce, leading to delays and increased costs for projects.
Personal impact of the law
Opponents of the law argue that the immigration system, both at the federal and state levels, needs comprehensive reform. They believe that E-Verify is not a sufficient solution and may have unintended consequences. Some critics also point out that assisting unauthorized immigrants is now criminalized under the new legislation, potentially affecting families seeking essential services like healthcare.
Economic impacts of the law
Critics also warn of potential economic impacts. They argue that stricter immigration laws can deter immigrant workers who contribute to the economy through work and taxes. This could lead to reduced tax revenue and overall economic losses. They advocate for a comprehensive approach to immigration reform that includes pathways to legal status and addresses the underlying factors driving unauthorized immigration.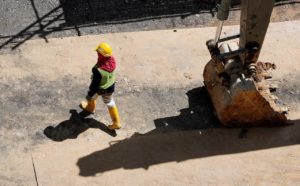 Advice for Florida employers
As Florida businesses prepare to comply with the new law, it is important to stay updated on new policy changes from viable sources. Please note that the information presented in this article is for general informational purposes only and should not be considered legal advice. 
For specific guidance regarding compliance with immigration laws,  consult legal professionals familiar with the laws and regulations in your jurisdiction. Employer's should consult official government resources and seek legal advice to understand the specific requirements and implications of using E-Verify.

Using Factorial for Document Management
If you want to simplify your company's HR processes, try Factorial. Our software helps keep everything in one place from contracts and time and attendance data to payslips. Factorial not only makes law and regulation compliance easier, but it saves you dozens of hours of work every week. 
Factorial keeps all documents in one organized and centralized hub.

Access and manage all your important documents like IDs, tax forms, and contracts.

Custom folders and bulk upload capabilities.
Use digital signatures for a 100% legal and secure signing processes.
Create customizable workflows for document approvals and next steps.
Attach additional information using custom fields and generate insightful reports.
Configure document permissions to provide the right access to employees.
Have your data safeguarded with Factorial's robust encryption system.

Join over 7,700 companies that are benefiting from Factorial.

Transform the way you handle documents and data.
Book your free demo of Factorial now!