The human resources manager plays a vital and central role in every company. Often, a job in human resources or people operations consists of a variety of functions and responsibilities. Commonly, human resources managers oversee internal policies and procedures, ensure legal compliance, communicate the goals and vision of a company, and contribute to the overall growth of a company.
Needless to say, the roles of human resource managers change depending on circumstances and the needs of the company. This post is a short guide to help answer common questions about the role.
TABLE OF CONTENTS
Human Resources Manager Definition
HR Manager: Salary
HR Manager: Job Description
Functions of a Human Resources Manager
Qualifications for Human Resources Management
Degree in HR Management
The role and importance of an HR manager
HR Manager Skillsets and Personal Qualities
Becoming an HR master: Essential Steps
Hone your craft: Essential Tips
Consequences of Bad HR Practices
Useful Resources for HR Manager
HR Tools for Managers ✅


Human Resources Manager Definition
An HR manager manages the rights and obligations of employees and helps them meet the goals of the organization. Duties and responsibilities include hiring and firing, performance management, and overseeing employee relations. A good HR manager makes sure all processes are working efficiently and effectively so that operations can run as smoothly as possible.
What is a Human Resources Manager?
We'll dive into the roles and responsibilities of an HR admin, but one thing that many people fail to recognize is what makes a good HR manager. For starters, if you're managing people, you should have excellent people skills. Honing in on your soft skills is key to performing your job successfully. Apart from this, what makes a fantastic HR professional is someone who approaches people management with empathy. Without this, no amount of HR skills will make you fully successful.
Human Resources Manager Salary
In the United States, the average salary for an HR manager is $104,290. However, salaries can depend on the level of education, skills, and experience and, in reality, the average salary is usually between $92,416 and $116,708. 
The human resource manager's average salary can also vary by industry. As an example, the Bureau of Labor Statistics (BLS), has reported the following average annual salaries for HR managers:
Companies and enterprises: $112,550

Professional, scientific, and technical services: $112,210

Manufacturing: $97,930

Government: $92,020

Health care and social assistance: $85,870
Human Resources Manager Job Description
The human resources manager is responsible for planning, organizing, and controlling the activities and actions of the HR department. Human resource manager duties will depend on the size of the organization, but the job description generally includes:
Recruiting, screening, and hiring all new employees

Training

Organization development

Communication

Performance management

Coaching

Policy recommendations

Benefits and compensation

Team building

Employee relations

Leadership

Conflict resolution
A good HR manager has experience and good leadership skills. They are people-oriented, and driven by the long-term success of both employees and the organization as a whole.
Human Resources Manager  Jobs and Roles
Here is a list of Human resource manager functions to consider for the job description:
Attracting and retaining talent

Updating job requirements and job descriptions for all positions

Employee training and development

Payroll: tax compliance, addressing employee queries

Employee relations: responding to complaints and nurturing a positive work environment

Managing HR policies and procedures

Encouraging job satisfaction and growth

Developing business strategies

Overseeing the performance appraisal system

Implementing HR metrics to measure the performance of the company

Ensuring state and federal legal compliance

Maintaining employee files and records

Implementing and managing employee benefits programs

Attending educational workshops and professional network events
Qualifications for Human Resources Manager 
The qualifications you need will depend on the size and nature of the company. You will usually need a degree in human resources or business administration. A master's degree will also improve your chances of getting a good job. You also need to get experience by doing an internship or taking an entry-level position.
Human resource management skills and required experience:
Experience with Human Resources metrics

Knowledge of HR systems and databases

Organizational, strategic and leadership skills

Excellent listening, decision-making, and communication skills

In-depth knowledge of labor laws and HR best practices

Experience with Microsoft Outlook and Excel

Experience with HR software

Customer relationship management (CRM)
Looking for an HR course?  Here are the top HR courses to start expanding your knowledge!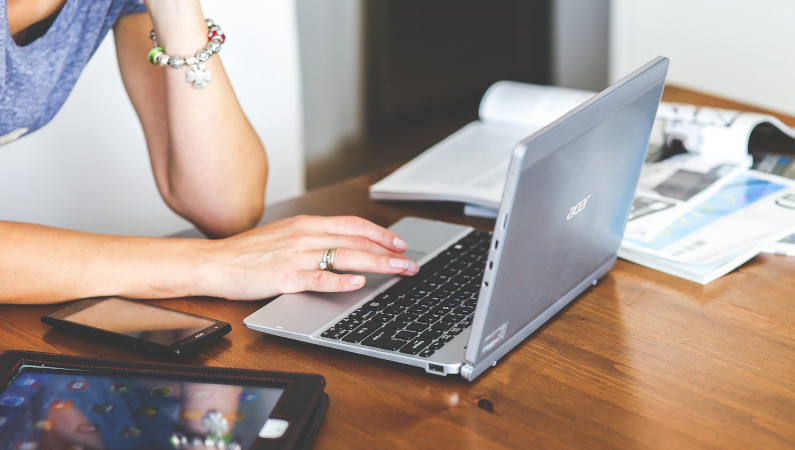 Human Resources Manager Degree 
A degree in Human Resources Management is usually a basic requirement. It is also a good idea to get a master's or a Master of Business Administration degree.  

The role and importance of an HR manager
The role of human resources managers is to manage the workforce and oversee department functions. They are the link between employees and corporate management. With a combined set of skills and expertise in Human Resources, business, and management, HR managers are equipped to direct administrative functions and handle employee-related issues.
When it comes to day-to-day operations, HR managers have several responsibilities:
Attraction and retention of talent: Managing the recruitment process, onboarding, and developing a strategy to hire and maintain talent within the company.
Training and development programs: Assessing the performance of employees to determine if they need training to improve their skills.
Employee relationships: Maintaining a good relationship with employees to resolve any problems they may have and to create a positive work environment.
Policies, plans, and procedures: Developing and revising different plans, policies, and procedures that are related to the management of employees.
HR managers undertake different tasks to not only ensure employee happiness but also support growth. As you can imagine, they play an integral part in the success of an organization. Without them, the company would not be functioning properly.



HR Manager Skillsets and Personal Qualities
It has become clear that Human Resource managers are more than just "people persons". They are responsible for the most valuable asset of a company; the employees. Although specific skill sets vary, depending on one's specific HR career path, generally, to be successful as an HR manager, the following skills and qualities are needed:
Collaboration
Working efficiently within a team is a valuable skill that every employee needs to possess. However, Human resource managers must also be able to collaborate with all departments in an organization. It is essential to know the needs of every department and work closely together to develop the right strategies.
Communication
Effective oral and written communication skills are needed to be able to talk with employees, delegate tasks, and report to management. HR managers must be able to negotiate clearly and precisely. Additionally, they must be able to listen. This is especially important when a conflict between employees needs to be solved.
Ethics
HR managers are responsible for the development and implementation of different policies. They serve as the moral compass of the organization. To fulfill their duties, they must have a strong sense of ethics. Discretion, confidentiality, and trust are all key components of dealing with sensitive issues.
Passion
To perform well as a Human Resource manager, there must be a passion for the job. At times, it can be distant and dull to represent the rules and regulations of an organization. However, building a connection with employees and inspiring them to develop themselves is what makes it all worthwhile.
Flexibility
Organizations are constantly evolving. On a daily basis, HR managers could be working on a strategy one minute, but having to deal with an employee issue the next. While the workdays are dynamic, it requires managers to be flexible. They must be able to multitask and prioritize to ensure that the department is working smoothly.
How to Become a Human Resource Manager: Essential Steps 
Get the right qualifications

. You will need a degree in HR management and, ideally, a specialized postgraduate degree, too. This will help you build your knowledge in topics such as labor relations, e-learning, project management, and economics.

Get professional credentials, certificates, training, and experience in different roles will help you to decide upon which of the many HR career paths is right for you.
Get professional experience

. Develop your organizational and communication skills by completing an internship or getting an entry-level job in HR. Most high-level positions require several years of on-the-job experience.
How to Succeed: Essential Tips
Collaboration

. As a HR manager, you need to be able to collaborate with all departments in your organization. Develop your teamwork skills to help you work with all areas of the company.

Communication

. Being able to talk and listen to employees is vital. Work on your people skills and negotiation skills.

Ethics

. As a human resources manager, you are responsible for implementing and developing all company policies. The procedures you create will serve as the moral compass of the organization. Look into courses to help you create an ethical workplace.

Flexibility

. Learn to deal with the unexpected and be flexible. You need to be able to prioritize and multitask to make sure everything ticks along smoothly.

Tools

. The right tools can make your life much easier. An efficient

human capital management software

, for example, can help you streamline your processes, monitor your metrics, manage your employees, and track the performance of the company. Work smarter, not harder.

Passion

. To succeed in this role, you need to have passion. This will help you form a bond with the company and its employees.

Persistence

. Being a successful HR manager takes hard work, persistence, and experience. Be the change you want to see


Consequences of Bad HR Practices
When the Human Resources department is not operating correctly, it will harm the corporate culture. Miscommunication and poor decision-making between HR and upper management levels will cause an unalignment in the values, goals, and objectives of a company. With no clear direction to follow, the motivation and productivity of employees will decrease. In fact, the negative work environment that is created will contribute to a high staff turnover.
While this might seem like an exaggerated scenario, the effects of a dysfunctional Human Resources department should not be underestimated. They are often immediate and could have a long-term impact on an organization. In order to avoid this negative chain reaction, you need someone who can take control of your HR team. An HR manager can provide the direction that your company needs to effectively manage your employees.
HR Manager Resources 
A great resource to include in your HR manager toolbelt is our People Manager Kit.  This comprehensive pdf kit includes links to over 30 downloadable HR templates, checklists, surveys, and more.  Essentially, it's a variety of tools that will help you to succeed in your new role as HR Manager.
But, why struggle to manage everything manually when there's an easier way?  Streamline your HR tasks with Factorial's all-in-one HR software solution [Easy to sign-up, Simple to use].