30-seconds summary:
---
The roles of human resources are increasingly viewed as strategic, involving decision-making processes, talent management, and aligning individual goals with organizational goals.
According to a report from the Society for Human Resource Management (SHRM), HR departments aren't just about payroll and personnel anymore. Today, HR is guiding a company's growth and direction as a strategic function.
A Deloitte report notes that 79% of global executives say agile and flexible team structures are crucial. This shows how HR is becoming more involved in organizational redesign.
Factorial Insight: research from McKinsey & Company shows HR plays a key role in talent attraction and retention. Companies with top-tier HR departments have 2.5x revenue growth and 1.8x profit margins.
TABLE OF CONTENTS

"The role of HR has shifted from being just about recruitment and benefits to being a core part of company strategy." – Laszlo Bock, former SVP of People Operations at Google.

The Core Functional Areas of Human Resources
Let's look at the core HR roles, and see how they contribute to organization success. Our goal is to explore HR's multifaceted role in modern enterprises, from talent acquisition to training and development, compensation management to workplace safety.

Talent Management
Recruitment, Talent Acquisition, and Employer Branding.
In HR, recruiting and talent acquisition play a crucial role in identifying, screening, and onboarding the right people. There's been a lot of evolution in these processes over the years, thanks to technological advances and changing workforce dynamics.
It starts with identifying the need for a new role, then sourcing potential candidates, screening applications, conducting interviews, and finally offering a job. Organizations are streamlining these processes with job portals, social media, and recruitment software thanks to the rise of digital platforms.
Factorial Insight: According to a survey by CareerBuilder, 93% of employers were actively recruiting in 2022, up from 82% in 2021.
Also, did you know that recruiters' confidence in finding the right candidates has dropped from 95% in 2020 to 91% in 2022? That could be due to a competitive job market and changing job requirements.
This is why employer branding is important; employer branding is how people see the company. Having a great employer brand can help you hire top talent and save money. Human resources plays a big role in ensuring a positive work culture, a competitive compensation package, and a chance to grow.
Training and Development
It's an integral part of HR functions to train and develop employees, so they're equipped for their jobs. In addition to onboarding new employees, these processes emphasize continuous learning to keep up with the ever-evolving business environment.
An onboarding process makes sure new hires understand their roles, the company culture, and the tools they'll use. It's the start of the employee's journey at the company. On the other hand, continuous learning keeps employees updated on the latest industry trends, technology, and best practices, so they can adapt and succeed.
In order to boost employee performance, training is crucial. Well-trained employees are more productive, which leads to better outcomes for the organization. They not only give them the skills they need but also boost their confidence, motivation, and job satisfaction.
Employee development can be achieved through a variety of training methods. According to Indeed, some of the most effective employee training methods include:
| | | | |
| --- | --- | --- | --- |
| Technology-based learning | Simulators | On-the-job training | Coaching |
| Instructor-led training | Role Playing | Films and videos | Case studies |
As Wyzowl points out, traditional training methods like classroom instruction and on-the-job training will always be relevant. However, due to their flexibility and adaptability to diverse learning needs, modern methods like e-learning, simulations, gamification, and microlearning have gained traction.
Organizations can use these effective training methods to make sure their employees are well-equipped to handle the challenges of their roles, which leads to improved performance and results.
Compensation and Benefits
Employee compensation and benefits play a vital role in attracting, retaining, and motivating employees. In today's competitive business environment, organizations must ensure that their employees are competitively compensated.
A salary isn't the only thing in compensation. There's fixed pay, bonuses, equity options, and a bunch of benefits, too. It takes a deep understanding of industry standards, regional variations, and individual roles to design a competitive package. A well-structured compensation package not only attracts top talent, but keeps them motivated and committed as well.
Factorial Insight: The Human Capital Hub emphasizes that organizations spend between 50 and 80 percent of gross revenues on employee salaries and benefits.
A fair compensation policy is also paramount. Employees need to feel valued and compensated fairly compared to their peers, both within the company and in the market. On the other hand, paying on time is an expectation and is crucial to maintaining trust.
If you're looking to compare salaries for similar jobs in your region, Salary.com, Glassdoor, and PayScale are all good resources.
Performance
Management & Goal setting
There's a lot to performance management, including setting clear expectations, monitoring performance, giving feedback, and recognizing achievements. In order to align individual goals with organizational goals, foster employee engagement, and drive business success, performance management needs to be effective.
Performance management is not just about annual reviews; it's an ongoing process that ensures employees are meeting their objectives and contributing to the organization's goals. Leaders use performance management to measure, develop, and motivate employee performance.
On the other hand, setting clear and achievable goals is the cornerstone of effective performance management. Goals provide direction, motivate employees, and serve as a benchmark for assessing performance. Furthermore, recognizing and rewarding employees for their achievements is crucial for boosting morale and retention. Employee recognition is not just about monetary rewards; it's about making employees feel valued and appreciated for their contributions.
Factorial Insight: Research indicates that 71% of employees prefer recognition for their performance or achievements in their role. As of now, only 37% of employees get monthly or weekly recognition. By increasing recognition frequency, organizations can drive both performance and engagement.

Time Management
In HR management, managing employee time-off requests is important. This ensures that business runs smoothly even when certain employees aren't there.
A time-off management software can streamline and automate time-off processes, so you don't have to track them manually and they don't make mistakes. Tools like this offer user-friendly systems and can boost productivity and efficiency.
Time
Tracking
Did you know that the typical employee is only productive for 2 hours and 53 minutes per workday?
Time tracking is essential for maximizing employee and business performance. It's not just about logging hours worked; it's about understanding how time is spent and optimizing processes accordingly.
The time tracking tool helps individuals and teams stay productive by letting them know how much time they spend on each task. It helps them figure out where they should spend more time, streamline processes, or avoid distractions. Moreover, accurate time tracking ensures accurate billing for businesses that charge clients based on time spent.
Shift
Management
It's about creating and managing employee work schedules. Proper shift management means all business operations are covered, and workers aren't overworked.
Flexibility in shift scheduling is key to effective shift management, ensuring employees have a balanced work-life balance.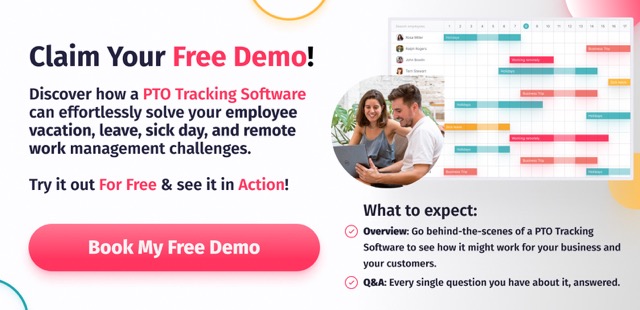 HR Management
HR Planning and Strategy
An organization's success depends on HR planning and strategy, which involves forecasting future staffing needs, succession planning, and managing the talent pipeline.
In order to ensure that the right number of employees with the right skills are available at the right time, forecasting is crucial for understanding the future staffing requirements of an organization. The right forecasting can stop understaffing or overstaffing, which can hurt an organization.
As part of succession planning, we identify and develop potential future leaders and senior managers, as well as individuals to fill other important roles. In contrast, talent pipeline management ensures that skilled and qualified individuals are always available to fill roles when they come up.
Factorial Insight: More than 70% of employees and leaders say culture is more important than strategy and operations.
Workplace
Safety

and

Compliance

Every organization should ensure a safe work environment and stay up to date with labor laws and regulations. Compliance not only protects the organization, but makes sure its employees are safe.

Every employee has the right to a safe working environment. Organizations need to take proactive measures to prevent workplace accidents.

Lastly, in order to avoid potential legal issues, organizations need to stay up-to-date with labor laws and regulations.
Maintaining Work

Culture

Work culture is the backbone of any successful organization. It affects morale, productivity, and job satisfaction.

When you have a positive work environment, you can increase job satisfaction, boost retention rates, and improve performance.

Having an open-door policy fosters trust and transparency between employees and management, so they can voice concerns, offer feedback, and get guidance whenever they need it.

Factorial Insight: There's

87% of millennials who think learning and development are critical components of the company culture.
The Evolving Roles and Responsibilities of Human Resources
Human Resources (HR) is a multifaceted department within an organization, where a variety of jobs are assigned to deal with employee management and organizational development. A breakdown of what HR departments do:

1. Entry-Level HR Job Titles
HR Intern:

As an entry point into the HR world, HR interns help with employee files, job postings, and supporting company policies. Source:

HR Assistant:

Assisting HR generalists, managers, and directors with HR-related tasks such as documenting grievances, compensation, absences, terminations, and benefits, as well as helping with recruitment and employee training.
2. Mid-Level HR Job Titles
HR Generalist / HR Representative:

Their responsibilities include benefits, compensation, talent acquisition, onboarding, performance management, and employee relations.

HR Specialist:

Their name implies they specialize in HR functions like recruitment, training, and development.
3. Senior HR Job Titles
HR Manager:

It's their job to set up and implement HR initiatives that align with the company's mission and vision. They work with senior management on key organizational and management issues.

HR Director:

In addition to talent management and compliance with labor laws, they oversee the entire HR department.
4. Executive HR Job Titles
Chief Human Resource Officer (CHRO):

CHROs are often the most senior HR leaders in large companies, reporting directly to the CEO. They shape the culture, drive performance, and ensure compliance.
These are, in a nutshell, the roles of Human Resources.
The Impact of Technology on

HR

The integration of technology in the HR sector has revolutionized the way HR professionals operate, bringing about efficiency, accuracy, and strategic value. Here's a detailed look at the impact of technology on HR:
The Rise of HR Software Solutions:
The adoption of HR software solutions has been on the rise, with these platforms offering a range of functionalities from recruitment to employee engagement. Such software solutions streamline HR processes, making them more efficient and data-driven.
Automation of Routine Tasks
and the Focus on Strategic

Initiatives:

Automation in HR has led to the reduction of manual and repetitive tasks, allowing HR professionals to focus on more strategic initiatives. This shift has not only improved efficiency but has also added significant value to the HR function.
Factorial HR
as

a software solution

for the HR department

As an all-in-one HR solution, Factorial HR streamlines and simplifies a lot of HR processes. The ability to manage multiple HR functions from one platform can be invaluable to HR professionals because of such an integrated approach.

A comprehensive solution like Factorial HR is an excellent choice for HR departments seeking a full-service solution.

Factorial Insight: The talent management software industry is expected to experience a compound annualized growth rate (CAGR) of 13.5% by 2025. This growth is indicative of the increasing reliance on technology in the HR sector.