Are you tired of sifting through a mountain of resumes and struggling to keep track of job applications? Look no further! In this Applicant Tracking Software Guide, we'll explore the top ATS (Applicant Tracking System) software solutions that will revolutionize your hiring process. Discover the ultimate tools that centralize job applications, resumes, and candidate information, bringing efficiency to every step of your recruitment journey. From automated resume parsing to seamless collaboration and enhanced communication, these ATS software options will save you time, streamline your hiring process, and help you find the perfect candidates. Get ready to take your hiring game to the next level with the best ATS software on the market.
TABLE OF CONTENTS
What is an Applicant Tracking System?
How to choose an applicant tracker for your organization
Top 7 Applicant Tracking System List
Applicant Tracking System (ATS) ✅

What is an Applicant Tracking System?
An Applicant Tracking System (ATS) is a software tool that helps companies manage their hiring process more efficiently. It's like a central hub where all job applications, resumes, and candidate information are stored and organized.
Here's how an ATS works:
Keep in mind that different software offer different features, but the most common features are included here.
Job Posting and Application Management
The ATS lets companies create and post job openings on different platforms. It collects and stores all the applications and resumes that are submitted, making it easier for hiring teams to keep track of them.
Resume Parsing
The ATS can automatically read and extract important information from resumes. This saves time because it doesn't require manually entering data.
Candidate Screening and Evaluation
The ATS helps filter and evaluate candidates based on specific criteria and qualifications. Recruiters can search for keywords in resumes to find the most suitable candidates.
Interview Scheduling
The ATS helps schedule and coordinate interviews with candidates. It sends invitations, manages availability, and even sends reminders.
Collaboration and Communication
The ATS allows team members involved in the hiring process to share candidate information, feedback, and notes. It also provides a way to communicate with candidates through email or messages within the system.
Reporting and Analytics
The ATS generates reports and provides insights about the hiring process. For example, it can show how long it takes to hire someone, where candidates come from, and other useful data to improve hiring strategies.
Compliance and Data Security
ATS systems prioritize keeping candidate data secure and complying with privacy regulations, like GDPR.
In simple terms, an ATS makes it easier for companies to manage job applications, find the right candidates, schedule interviews, collaborate with team members, and make informed hiring decisions while ensuring data security and privacy compliance.

How to choose an applicant tracker for your organization
In order to make an informed decision, evaluate each applicant tracker based on the following criteria.
Identify your needs: Assess your hiring process and determine what features you require in an ATS.
Consider scalability and customization: Check if the ATS can grow with your organization and be customized to fit your workflows.
Look for user-friendly options: Choose an ATS with an easy-to-use interface and a smooth implementation process.
Ensure integration capabilities: Verify if the ATS can integrate with your existing HR tools and systems.
Prioritize data security and compliance: Make sure the ATS has robust security measures and complies with relevant data protection regulations.
Evaluate customer support and training: Assess the level of support provided by the ATS provider and the availability of training resources.
Consider pricing and ROI: Evaluate the pricing structure and determine the value and return on investment the ATS offers. For more information on how to calculate ROI of a tracking system, skip to the end of this article.
By considering these factors, you can choose an ATS that meets your needs, enhances your hiring process, and provides a positive return on investment.

Top 7 Applicant Tracking System List
Factorial is a powerful and intuitive ATS designed to streamline your hiring process. It offers features such as centralized candidate management, resume parsing, collaborative hiring workflows, and seamless communication with candidates. Factorial also provides additional HR tools, making it a comprehensive solution for managing the entire employee lifecycle. With its user-friendly interface and customizable options, Factorial is an excellent choice for businesses looking for an efficient and all-in-one ATS solution.
Factorial Pros & Cons
Pros
✅ Ease of use
✅ Payroll integration (and more)
✅ More than just an ATS – comprehensive HR toolkit
✅ Free Demo
Cons
❌ No desktop version – only cloud-based software and mobile app
For a closer look at Factorial's ATS features, scroll down!
Also, if you want to a short introduction to the other features Factorial offers, we recommend this video:
Factorial ATS features
Factorial offers a range of powerful features to enhance your hiring process and optimize your recruitment efforts. Here are some key features provided by Factorial's Applicant Tracking System (ATS):
Company Page
Create a dedicated company page to showcase your organization's history, values, and open positions. This page serves as an essential element of your online presence, allowing potential candidates to learn more about your company and culture.
Embedded Job Openings
Easily embed your list of open positions on your company website, ensuring that interested candidates can view and apply for available roles directly from your site.
Hiring Phases
Factorial guides you through the various stages of the hiring process. From screening to offer, you can seamlessly manage each phase. Appoint a dedicated hiring manager to oversee the process, ensuring a smooth and efficient experience for both recruiters and candidates.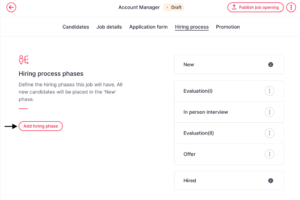 Without software to help structure the process, the recruitment process can quickly become confusing. Keeping track of all of the candidates, remembering to update all of them can turn searching for the best candidate to fill the open position into a nightmare for all of those involved.
Check out this Hiring Process Checklist to stay organized!
Screening
Efficiently review resumes and applications to identify candidates who meet the basic qualifications for the position. Evaluate factors such as education, work experience, and specific skills to narrow down the applicant pool.
Interviews
Conduct comprehensive interviews with shortlisted candidates to assess their qualifications, experience, and cultural fit. Factorial supports integrations to allow different interview formats, including in-person, phone, and video interviews.
Assessments
Depending on the role, utilize assessments to measure candidates' skills, knowledge, and aptitude. Factorial offers various assessment options, such as aptitude tests, personality assessments, and skills tests.
Job Offers
Once the ideal candidate is identified, extend a job offer including essential details like salary, benefits, and start date. You can also include contingencies, such as background checks or drug screenings.
Onboarding
Streamline the onboarding process by inviting new employees to a restricted-access version of Factorial called Welcome Space. This allows them to complete tasks like uploading personal documents and providing necessary information before their first day.
Message Templates
Simplify communication with candidates using message templates. These templates ensure consistency, save time, and allow for customization with relevant details that can increase the likelihood of a successful hire.
Additional Features
Factorial offers several additional ATS features, including an internal job openings page with referral capabilities, talent pool management, data retention options to comply with regulations like GDPR, automated data erasure for expired candidates, and a tag manager to easily filter and search for specific qualifications and experiences in the talent pool.
AI in the Recruitment Process
Factorial's integration with AI has given recruiters even more freedom to spend their time with people instead of paperwork. For a short introduction to what Artificial Intelligence is able to achieve for you and your company, check out the video below:
AI helps hiring managers analyze resumes and experience, and match skills to determine the best fit for a role. This helps recruiters make informed decisions and identify top candidates quickly. Factorial AI improves the objectivity and effectiveness of hiring, leading to better talent acquisition outcomes.
For more information on AI recruiting software, read our article on the top AI tools for recruiting.
Free Software Trial
Choosing the best recruiting software isn't easy!
Factorial provides a 14-day free trial and offers a complimentary demo with an expert who can address any inquiries you may have regarding the software. Click the banner below to schedule a demo today!

With Factorial's ATS features, you can streamline your hiring process, enhance candidate engagement, and make data-driven decisions to build a successful workforce. The market for applicant tracking systems is huge – this makes it even harder to choose from the sheer amount of software options on the market. Do your research, test the apps you like, and make an informed decision.
For more ATS alternatives, read on.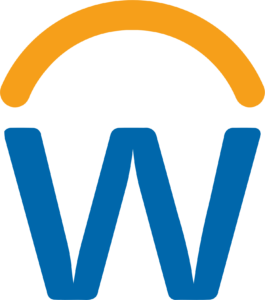 2. Workday Recruiting
Workday Recruiting is a robust ATS known for its comprehensive features, including advanced candidate tracking, collaborative hiring workflows, and seamless integration with other HR systems.
Workday Pros & Cons
Pros
✅ Ease of use
✅ Adequate app integration
Cons
❌ No Free Trial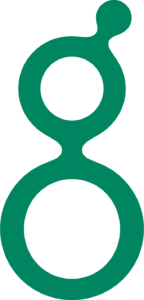 3. Greenhouse
Greenhouse is a highly regarded ATS that offers customizable hiring pipelines, intuitive interview scheduling, and insightful analytics to optimize your hiring process and make data-driven decisions.
Greenhouse Pros & Cons
Pros
✅ Customizable
✅ Specifically for recruiting
Cons
❌ Candidate search in database needs improvement
❌ Complicated user interface
❌ No free trial

4. JazzHR
JazzHR is a user-friendly ATS ideal for small and mid-sized businesses. It offers applicant tracking, resume parsing, and a wide range of integrations, all within an intuitive interface that simplifies hiring tasks.
JazzHR Pros & Cons
Pros
✅ Useful analytics
✅ Customer support
Cons
❌ Confusing automatic responses
❌ Complicated user interface

5. Lever
Lever is a modern ATS loved for its intuitive design and collaborative features. With Lever, you can streamline your hiring process, manage candidate pipelines effectively, and enhance team collaboration.
Lever Pros & Cons
Pros
✅ Easy to use
Cons
❌ Poor design for candidate experience
❌ Formatting issues on feedback form
6. Workable
Workable is a popular ATS known for its user-friendly interface and comprehensive features. It offers job posting management, candidate tracking, collaborative hiring workflows, and integration with various HR tools. Workable streamlines the entire recruitment process, from sourcing candidates to making offers, making it an excellent choice for organizations of all sizes.
Workable Pros & Cons
Pros
✅ Easy to navigate
✅ Templates
Cons
❌ Search functions need improvement
❌ Issues with same candidate applying for different positions

7. iCIMS
iCIMS is an enterprise-level ATS trusted by large organizations. It provides a comprehensive suite of features, including candidate sourcing, video interviewing, and robust reporting capabilities, ensuring efficient and scalable hiring processes.
iCIMS Pros & Cons
Pros
✅ Customization
✅ Simple but functional layout
Cons
❌ Difficult to track internal hiring process
❌ Reports limited
How to Calculate ROI
An ATS's ROI can be measured in different ways:
Cost savings: Calculate how much time, paper, or money is saved by automating manual tasks and reducing reliance on external recruiters.
Time-to-hire: Measure how long it takes to fill a position before and after using an ATS. A shorter time-to-hire saves costs and improves productivity.
Quality of hire: Assess the performance and retention rates of candidates hired through the ATS compared to previous hires. Better hires increase productivity and reduce turnover costs.
Source effectiveness: Analyze ATS data to identify the most effective channels for finding qualified candidates. Allocate resources wisely by focusing on the channels that provide the best results.
An ATS can bring significant ROI, especially for organizations with high recruitment volumes or complex hiring processes. Evaluate your organization's needs and choose an ATS that suits your requirements to maximize benefits and ROI.
To save even more money on the process of choosing the best applicant tracking system to suit your needs, take advantage of free software trials! Factorial not only offers a 14-day free trial, but also a free demo with an expert to answer all of your questions about the software. Click on the banner below to book a demo now.