Remote work is at an all-time high, with no end in sight.
As workers settle into a work-from-home lifestyle, businesses are finding that they need to shift workflows to accommodate new habits.
To make sure that employees have the tools they need to excel from afar, businesses are seeking the best software for remote workers.
There are many appealing software options for remote work. Businesses must scope out the top video conference software, the most effective communication platforms, and the most efficient management tools.
Managers can keep everything running smoothly with the newest HR software available: Factorial.
Modern problems, as they say, require modern solutions. In this post, we'll cover everything you need to know about using HR software to manage from afar.
And, let's not forget, the way to make remote work effectively long term is to ensure you're implementing sustainable tips for working remotely.
---
Supporting Employees with Software for Remote Workers
Working from home means making the switch to all-digital, all the time.
To make sure the employees meet their goals, employers should support them with the many tools available for optimizing the home office.
There is software for remote workers to support every aspect of the work-from-home experience, from screen-sharing tech to chat platforms.
Factorial's remote work software is a vital part of any remote worker's toolkit.
Management teams are struggling to meet the HR challenges posed by COVID, such as altered work schedules, adjustments to hours and location, and claims. HR software eases the burden of these processes and makes it easy for the team to keep everything in order.
4 Reasons HR Software for Remote Working is Essential
HR software for remote working can make all the difference for organizations making the switch to the work-from-home model. Here are the top four ways HR software can help your business:
During times of crisis, your organization needs to keep essential functions on track as much as possible. Keep payroll coming out "business-as-usual" with automation. This will boost morale and help your people trust the business.
If your business is one of the lucky organizations now looking to hire new employees to facilitate growth, it can be tough to find top candidates from a distance. Streamline the process with applicant-tracking software and sign new hires quickly with electronic signatures.
Measure Employee Satisfaction
Keep an eye on employee engagement and satisfaction during these trying times. Run custom HR reports measuring attendance, productivity, and project development. Send out surveys to key into the satisfaction of your workforce.
During the pandemic, it is likely that your team will see more unexpected absences than usual. Employees may fall ill or have to care for family members and children.
Having an absence management system that allows employees to request time-off efficiently and managers to approve changes will be key during this time.
Do You Need Software to Monitor Remote Workers?
Managers, especially those unused to remote working schemes, might be wondering, "How can I monitor employees that work remotely?"
If tracking is in order, there is plenty of software for remote working which specializes in tracking every mouse movement and keyboard stroke of employees.
But do you need software to track remote workers?
Trackings software can have a negative effect on employee morale, making workers feel dehumanized and undervalued.
Rachel Welch, the chief operating officer of Atlas VPN, told CNBC that managers "should go into remote work conditions with trust and empathy, not with fear and close monitoring."
Employers may be better at measuring work by its quality and results, than by keeping a close eye on every second of an employee's day.
many employees, a simple clock in and clock out should suffice.
Consider letting employees use manual time tracking to account for their time. This will let employees know that they are trusted— and boost employee engagement.
Use software to support rather than surveil!
HR Software Tools for Remote Working
We have answers for those wondering, How do I manage my employees remotely?
When looking for software for remote workers, managers need to find something that employees will be excited to use. A beautiful interface is a good start, but here are some further considerations:
Applicant Tracking and Onboarding for Remote Workers
Hiring during a pandemic is no easy feat! Attract the best applicants with a custom company career page that advertises your company's values.
Integrations with LinkedIn make it even easier to reach a wider audience.
Once you've found promising candidates, streamline the hiring process with an applicant tracking system. Once you've crossed the t's and dotted the i's, send the contract over to new hires for their legal, secure digital signature.
Afterward, the onboarding process is made easy with custom workflows. Document sharing allows managers to easily share important training materials as needed.
Work-from-Home Time Tracking & Payroll
With Factorial, managers can easily manage time and attendance.
Managers can opt to receive a notification when employees clock in or out, and both managers and employees can review timesheets at any time.
These systems are automatically integrated with the payroll system so that employees never need to worry about late or incorrect checks. It is important to keep these systems automated during such uncertain times.
Remote Work Holidays and Absence Management
During these tumultuous times, it is helpful for managers to have a protocol in place for employees to make any time-off requests.
With Factorial, employees can submit their requests digitally and managers can approve in their own time.
Managers can review all absences with calendar view and check that there are sufficient human resources for each team. They can also run custom HR reports to gain insight into absences and their effects on the company.
Managers should use this data to fortify their company and prepare it for future absences.
Access from Anywhere: Employee Portal
Factorial keeps your company's information in the cloud. That means that all the data it contains, from payroll to absence tracking to document sharing, can be reached through the employee portal and mobile app.
Employees will appreciate the transparency and accessibility, especially now.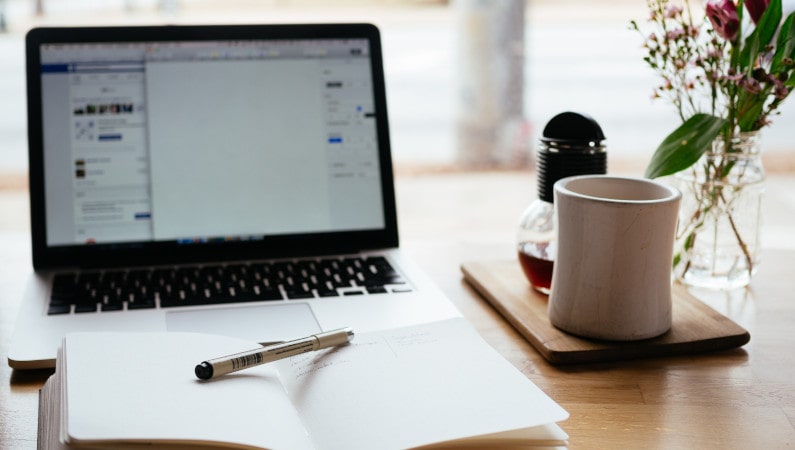 Stay Up-to-Date with the Newest HR Software
What do Remote Workers Need? They need support from their managers and colleagues, access to helpful tools, and consistency.
Managers looking for the best HR software for remote workers need not look any further. Factorial, the newest and brightest HR software does it all.
Factorial makes it easy to manage remote workers. These days, you deserve something easy.
Written by Valerie Slaughter