Remote work has been on the rise for a while. One study found that in 2019, 99% of workers wanted the ability to work remotely at least part of the time. In 2020, given the challenges posed by COVID-19, many employees have become remote workers, swapping suits for sweats and desks for dens.
According to remote workers statistics from the U.S. Bureau of Statistics, close to a quarter of Americans were already working from home before the crisis. As the effects of COVID continue to be felt, remote work is looking like part of the "new normal."
Here, we'll answer all your remote working questions and tips for remote workers as well as the managers responsible for their well-being. Offices are a thing of the past! It's time to look toward the future.
---
What Are Remote Workers?
Remote workers are those who can work from anywhere. Often (and especially during COVID), these employees work from home— but they can also work from local cafés, from a hotel in Tahiti, or on the road so long as they had a good cell signal. Remote work previously appealed to employees who wanted a flexible schedule, no commute, and to be a little less stressed.
Now that remote work has become standard practice, many have been able to see the benefits and it looks like there's no turning back. The remote workers definition has changed to encompass all workers.
Are remote workers more productive? Critics fear that without the watchful eye of a supervisor, employees won't finish their tasks. However, a 2019 study showed that working from home actually increased productivity. Those working from home found they had fewer distractions at home than they did at the office and were able to get more done. Bonus: workers also reported a better work-life balance. With the time saved with the lack of commute, they were able to exercise more and connect with family.

Tips for Remote Workers
Remote work can have impressive results, but that doesn't mean that there aren't important challenges to consider. Being away from the office can leave workers feeling isolated and out of the loop. They may have difficulty acquiring the information they need or have trouble relaxing at the end of the day. What is a remote worker to do? Here are our top three tips for remote workers.
Working from home means that employees must be much more conscientious about their communication habits. Your coworkers can't see what you are doing or pop over to ask a quick question. Remote workers need to be serious about checking in with supervisors and peers, sending updates, and proactively requesting further information. This will help you stay tuned-in to the workplace and equipped to do your best work.
Make Use of Organizational Tools
One reason that remote work has become so popular in recent years is that advances in technology have made it easy for employees to work from anywhere. Take advantage of organizational tools like document managers, productivity timers, and communication platforms. One expert recommends having a shared team calendar with breaks blocked out. That you can make the most of your time together and take breaks when you need them.
Unplug at the End of the Day
Don't burn out! Your home may have become your workplace, but you still need mental boundaries to achieve a healthy work-life balance. Set a time to finish working at the end of the day and stick to it. Try to get off the screen right away so that you can leave "the office" behind for the rest of your evening. That way, you'll be ready to bring your A-game in the morning.
Issues & Tools for Remote Workers
Those working from home have plenty of resources to help them do a great job. The key is implementing the right tools to optimize your office, at the right time— and not getting distracted from the important stuff. Let's think about some common problems remote workers face and the tools they can use to fix them.
Lack of Access to Information
While working from home, it can be difficult to access relevant information for the task at hand, the hours you are clocking, or even important deadlines coming up. Now, more than ever before, businesses need efficient document-sharing platforms and transparent HR processes. All-in-one software such as Factorial can centralize information so that it is easy to find and always accessible.
Remote workers lose an important aspect of socialization when they're camped out at home. To connect with coworkers, these employees can use Google Calendar to schedule meetings, video platforms like Zoom to meet "face-to-face," and chat functions on Slack to stay in touch throughout the day. Factorial has integrations with many of these tools, which makes it even easier to use.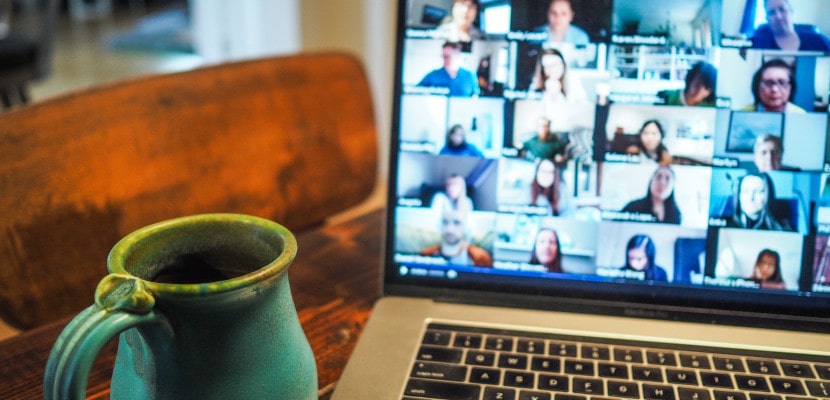 Remote Workers Management
It can be tricky for managers who have never supervised a remote team before to keep things running smoothly. We've already given you our best tips for remote workers. Here are our top three tips for how managers can boost remote worker productivity.
A manager's first priority should be making sure employees have what they need to do their jobs. Proactive supervisors should develop a clear continuity plan and remote workers policy and schedule regular check-ins to talk with employees. Clear communication is the key to keeping employees on track to meet their goals. Remember that it is a tough time for employees who, like managers, maybe balancing childcare, eldercare, work, and their own well-being. It may be worthwhile to check in with employees on a personal level too.
Provide Communication Options
During these uncertain times, it is important that managers make themselves available to staff through a variety of platforms. They can offer text and phone help, and organize video meetings for the team. Managers may consider providing a remote working questionnaire to find out workers' preferences when it comes to communication. This will help employees to stay grounded and connected to their work.
Think About Alternative Perks
In a time when traditional perks just aren't cutting it, employers may need to think outside the box when it comes to benefits and gifts for remote workers. The Wall Street Journal reports the San Francisco-based company Hewlett Packard started offering employees access to a meditation and mindfulness app. Think about what employees may need in these trying times. Making employees feel valued is the best way to boost KPI for remote workers.
The Best Software for Remote Workers
Software is a vital tool for supporting remote workers as they adjust to the work-from-home flow. By using an all-in-one HR software, managers can keep employees in the loop and increase transparency as well as engagement. Here a few of the features employers value most.
Keep payslips, contracts, leave information, and documents in one place with a document manager. Both employee and employer can access important documents at any time.
Companies hiring remote workers 2020 can use Factorial's e-signature function to get legally-binding contracts signed digitally. No need to come into the office or waste time mailing sensitive documents. Get new recruits working faster with electronic signatures.
Workers tracking hours from home will have an easier time using Factorial's digital clock-in and clock-out functions.
With the right tools, remote workers will be able to enjoy all the benefits of working from home and employers will appreciate the improved productivity.
Written by Valerie Slaughter