There are many legal issues in Human Resources. This post will serve as a guide to highlight why human resources compliance is so important, what laws affect HR management, and best practices for managing legal issues and lawsuits.
The Importance of Understanding HR Legal Issues 
The role of Human Resources in the workplace has never been more important. Aside from the traditional functions of recruitment, onboarding, L&D, and payroll, HR professionals must also have a comprehensive understanding of relevant and updated HR law and its corresponding regulations.
These HR employment laws regulate hiring and firing, workplace safety, benefits and pay, and confidentiality, and serve to protect against discriminatory practices and harassment. They also provide guidance in the event of workplace conflict or complaints.
HR Legal Compliance
HR legal compliance protects both the employee and the employer and companies are duty-bound to operate within the framework that governs the workplace environment. Organizations must implement policies and procedures which align state and federal laws with the strategy and objectives of the company. Failure to keep up to date with new HR laws can result in fines, penalties and, in some cases, legal proceedings. 
Non-compliance can also affect the reputation of a company so knowledge of these laws is a key requirement for any organization. This is often challenging as laws vary between different states and jurisdictions.
Businesses must monitor any legal changes and adapt company policies and procedures accordingly. These policies must also be effectively communicated to all employees so that they are aware of their rights and the company as a whole has a common shared vision.
HR Management Responsibilities
An effective HR manager has knowledge and experience of all compliance issues. These include issues relating to employee benefits and compensation, health and safety, leave entitlements, discrimination and harassment, confidentiality, and employee labor rights.
It's crucial they have knowledge of all laws that affect human resources management. Also, they must be capable of designing and implementing internal guidelines that take these legal requirements into consideration. They must also be aware of standard practices and procedures in the event an employee, or ex-employee, files a complaint or lawsuit. Hiring the right person for this position not only ensures regulatory compliance but it also contributes to the overall success of the company.
How Does HR Law Affect Human Resource Management?
HR law affects all aspects of human resource management. HR professionals must stay informed of changes in the law. It is the duty of HR to proactively review and update internal policies to ensure workplace compliance.
Aside from the federal laws which impact HRM, each state in the US also has its own human resources laws that need to be adhered to. Although the latter varies by geographical location, there are a series of common protected employee rights. These include non-discrimination and equal employment opportunities, freedom to join and form unions, minimum standards for terms and conditions of employment, and the right to privacy.
With such a vast array of legal requirements, it can be easy to overlook the importance of staying informed and adapting workplace guidelines on a regular basis.
Some companies opt to outsource these tasks, others focus on contracting and retaining the right person for the job. Whatever your company has chosen to do, compliance must be at the forefront of all company decisions. The ramifications of failing to do so can result in penalties, civil action, damaged reputation, and lost profits.
Employment Law for HR Professionals – What You Need to Know
There are a number of things a company can do to stay on top of these changes and avoid HR law complacency:
Be proactive

and anticipate changes

in the law. Keep up to date with upcoming policies going through the government and be aware of how they could impact internal policies and procedures.

Regularly conduct audits

. Create checklists and review them periodically to ensure HR regulatory compliance in all business areas.

Assign dedicated policy owners

within the HR department to promote ownership and responsibility.

Attend regular conferences and webinars to

stay up to date with upcoming changes to laws

affecting human resources management.

Provide ongoing employment law training

for HR professionals. Train employees on the importance of complying with internal policies and procedures. 

Proactively

implement policies that align with changes

in employment laws human resources professionals need to be aware of.

Avoid cost/benefit analyses

relating to the costs associated with compliance. Whatever investment is required to ensure compliance will be far lower than the potential expense a company incurs by penalties and lawsuits.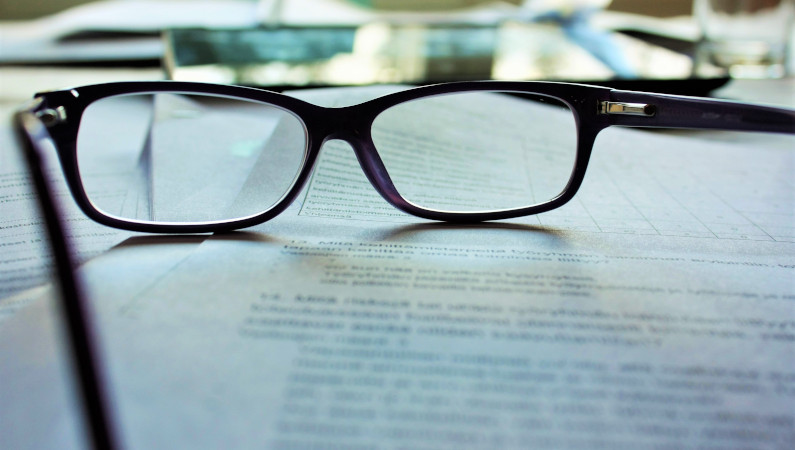 Plan/Prevent/Protect
Aside from the above, the U.S Department of Labor (DOL) has also implemented a program to help companies ensure they comply with all legal issues for human resources professionals.
The initiative rolled out in 2010, known as the Plan/Prevent/Protect, targets employers in the US. It requires companies to create Compliance Action Plans to address human resources laws compliance issues that fall under the purview of the Occupational Safety and Health Administration (OSHA), the Mine Safety and Health Administration (MSHA), the Office of Federal Contract Compliance Programs (OFCCP), and the Wage and Hour Division (WHD).
The DOL enforcement strategy encourages companies to identify and mitigate the risk of non-compliance. It also focuses on the importance of implementing policies throughout all levels of an organization that prevents the likelihood of legal violations occurring. A well-designed plan also includes regular monitoring and audits to ensure the plan's objectives are being met. 
With an effective compliance plan for your company, you minimize the risk of compliance issues. In addition, you help create a company-wide culture committed to achieving compliance in the entire workplace environment. Also, it is important to create accountability on a departmental and employee level, which also helps to take the strain off the HR department.
Main Human Resources Laws: Federal Laws
Keeping up with evolving human resources laws can be challenging for HR managers. Each new year brings with it a new flurry of updates at a federal, state, and local level.
There are basic HR laws that govern wages, pensions, and benefits. There are occupational safety and health regulations that impact working conditions. There are tax laws that affect compensation, including employee profit sharing and stock purchase plans. Additionally, there are HR discrimination and harassment laws that are more important than ever in the current #metoo climate.
Although there are variations by state and jurisdiction, there are a number of federal laws that are relevant to all areas of the United States.
Federal Legal Issues in HRM
Learn More 👉 Paid Family Leave California State Laws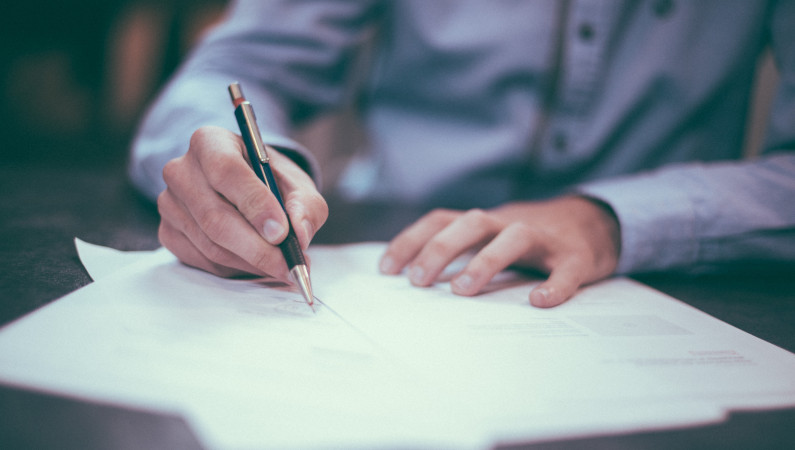 HR Compliance: Issues Facing Human Resources 
As we have discussed, there are various legal aspects that an HR professional needs to be aware of to ensure compliance with HR labor laws. Here are some of the key HR laws facing Human Resources:
Employee Time Tracking Laws
Time and attendance tracking is one of the core functions of HR. Thus, it is important to make sure that HR managers are adhering to all relevant legal requirements of employee time tracking.
Is there a federal law on timesheets? According to the Federal Labor Standards Act (FLSA), records must include the date and time when employees start and stop working, as well as the number of hours employees clock each day and each week. State law may provide further specifications as to how employers can track employee hours and allocate overtime or time-in-lieu.
Confidentiality
The HR department has access to a broad spectrum of sensitive employee information. This can include tax and social security numbers, health records, personal addresses and phone numbers, and employment contracts. This personal data needs to be safeguarded to ensure compliance with data protection regulations.
HR must also protect the confidentiality of data relating to management strategies and company data. Data protection can be especially challenging in the case of workplace investigations and disciplinary measures. The right balance between transparency and confidentiality needs to be found. Ensure data privacy in your company by tailoring your policies to fit local law.
Employee Benefits
HR managers must ensure all employees receive compensation and benefits in line with federal employment law. This includes salaries, annual leave and sick pay, pensions (for employee retirement income security), and overtime pay. Salaries detailed in contracts must be in line with the established minimum wage and comply with the Fair Work Act.
Although not required by law, additional benefits such as flexible working hours and wellness programs can help to motivate employees and create a happy workforce.
Workplace Discrimination
Workplace discrimination laws ensure employees are protected against discrimination in the workplace at all stages of employment. This includes recruitment, employment terms and conditions, training, pay and benefits, promotion and transfer opportunities, dismissal and redundancy. 
Discrimination can be based on gender, race, sexual orientation, and religion. Employers must ensure there is no discrimination based on marital and family status, disability, and veteran status. All business practices must be compliant with anti-discriminatory laws. If an employee feels that they were discriminated against and suffered an adverse action such as employment termination or lack of promotion, they are entitled to file a discrimination lawsuit.
Employers are also required to inform employees about their rights under EEOC laws. Employees must be aware that any filed discrimination complaints do not impact their working conditions or job security. 
Harassment 
Another important legal issue in human resources is preventing harassment. Companies must create anti-harassment policies that strive to create and maintain a work environment in which people are treated with dignity, decency, and respect. These policies must be made readily available to all new and existing employees. In addition, training should also be provided to all managers to ensure they are able to detect potential cases of harassment and conduct, fair, impartial and thorough investigations in the event a claim is made by an employee.
The Equal Employment Opportunity Commission has reported a significant increase in reported cases of sexual discrimination in recent years, owed, in part, to the increasing popularity of the #metoo movement. Consequently, states including California and New York State have passed new legislation to implement workplace sexual harassment prevention training.
Workplace Safety
The human resources department is responsible for ensuring all employees are provided with a safe working environment. They also need to create a culture of safety at work and make sure all staff receive adequate training and guidance on all matters relating to health and safety.
In the event of an accident or incident, all information needs to be documented and investigated and regular risk assessments and other preventative methods must be undertaken. 
Labor Rights
Employers must be aware of all labor rights. Managers need to ensure relevant policies and procedures are implemented and communicated to all employees. Aside from equal pay, this includes overtime pay. This extra allowance is monitored and calculated in line with the FLSA, and minimum rates per hour in the case of waged employees. It also takes into account rights relating to working hours, breaks, and compensation plans.
The Department of Labor enforces approximately 180 employee job protection laws, ranging from pay requirements to termination notice periods, and parental leave benefits. Other protections are supervised by agencies such as the U.S. Equal Employment Opportunity Commission. These legal protections provide a minimal level of income to employees and safeguard them from unfair practices in the workplace.
Recruiment Challenges
Most HR managers will face the challenges of hiring foreign workers. While these employees add a lot of value to a company and improve diversity, the hiring process may be a little more complicated. When hiring foreign workers, employers must be sure to fill out the form i-9 to ensure that the employee eligible to work within the US.
Common Lawsuits in HR
In the event of non-compliance, an employee is entitled to sue for a variety of reasons. HR departments must, therefore, be aware of all laws and regulations. They also need to understand how they should handle any potential legal issues that may arise. 
The most common employee lawsuits in the USA are as follows:
Breach of contractual terms and conditions in the event an employee is paid less than their contracted salary or bonuses

Complaints relating to gender, sexual and racial discrimination

Wrongful termination without plausible reason

Failure to meet contractual obligations

Personal injury workplace injuries

Unpaid overtime and failure to comply with FLSA standards for non-salaried employees.

Harassment, including sexual harassment and bullying.
How to Handle Legal Issues: Avoiding Lawsuits
Lawsuits can be costly and time-consuming process. HR departments must, therefore, implement a series of measures to ensure they avoid all costs. By making provisions to protect your company against potential legal issues you can ensure all employees experience a fair working environment and prevent any potential issues escalating to lawsuits. Follow the tips below to prepare your company in handling any potential claims. Protect and defend your organization against any potential legal claims.
How to avoid employee lawsuits:
Implement policies and procedures in line with any changes to employment laws and regulations.

Ensure you communicate all policies and they are readily available to existing employees

Include training on company policies and procedures as part of the new employee onboarding process.

Ensure employees are aware of their rights.

Train managers so they can flag any potential issues and set the wheels in motion to avoid a situation from escalating. This includes training on company policies as well as federal, state and local regulations, and best practices.

Train employees on safety and correct working environment practices.

Document everything from employee reviews, performance evaluations and attendance records. Create a paper trail for any disciplinary procedures.

Maintain consistency among employees at all levels of an organization to ensure global HR compliance. Avoid singling out employees or favoritism. 

Ensure all employees adhere to the same standards and enforce all policies and procedures.

Stay up to date with all changes in the law, including FLSA regulations, local wage and hour laws, as well as other standards governing labor rights.

Perform regular audits and create checklists to ensure compliance at all levels of an organization.
Follow these simple best practices and stay up to date with all regulatory changes. HR managers can help ensure compliance and protect their companies from preventable events in the workplace and avoid potentially costly lawsuits, contributing to the overall success of the company. 
Factorial offers secure, compliant document management tools as part of our all-in-one HR solution. Get started with your 14-day free trial today.
Written by Cat Symonds; Edited by Tanya Lesiuk