For growing businesses, managing HR processes can feel like chasing a moving target. As new team members come on board, it becomes more and more challenging to stay on top of documents, requests, and payroll. Let alone looking for ways to build a strong work culture and provide employees with a positive day-to-day experience. To keep up with increasing demands, HR software is a clear necessity.
But for many growing and agile teams, certain HR software can be expensive and overly complex to use. Many need to find a tool that is intuitive and requires minimum training, but also a solution that's powerful enough to cover all of their bases. 
In this article, we'll begin by looking at some of the reasons why to use HR software. Then, we'll delve into Factorial's flexible solution to this dilemma.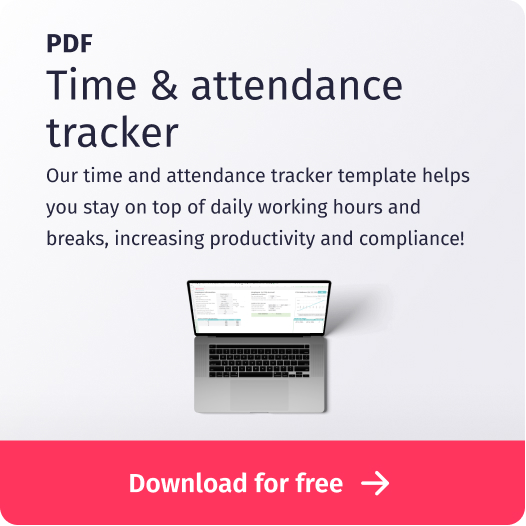 Why use HR software?
Before we begin, let's start by going over the reasons why HR software is a must-have for leading organizations. Firstly, HR software facilitates everyday tasks that directly impact the employee experience. Which, in turn, affects the growth and success of your entire organization.
Secondly, HR software simplifies management and administrative tasks. It helps to ensure that processes are compliant, reduces the possibility of error, and boosts efficiency and productivity by automating mundane daily tasks. All in all, HR software is a key win-win for employees and managers alike.
Other benefits of HR software include:
Additional data security when storing employee files
Cloud-based HR tools centralize information that can be accessed from anywhere
Improved company-wide communication
More informed decision-making processes based on data and analytics 
All about Factorial's Hubs
Not all HR tools are created equal. And when evaluating which software to use for your team, you should find one that is tailored to cover your business needs. 
The concept behind Factorial's Hubs is based on the principle of having the right tool for the right job. After all, no two businesses nor industries are alike. And respectively, the tools that a small healthcare business may use might differ dramatically from the tools that let's say, a mid-sized online real estate technology business. 
For example, it might be more common for employees to work rotating shifts in the healthcare industry, leaving business managers with more scheduling-related concerns. Whereas this may not be the case for a real estate business. However, professionals working in real estate or sales might earn a base salary plus commissions. Therefore, they might require HR software with more advanced payroll features in order to manage specific payment terms.
In this section, we'll go through each and every one of Factorial's hubs so you can see which features are included in each custom bundle.
Operations Hub
Factorial's Operations hub is perfect for businesses that are looking for ways to streamline their daily operational tasks, i.e. time tracking, scheduling, and employee payroll.
This option is perfect for smaller teams who might be struggling to manage time off requests, employee documents, and shift rotations. To give you an idea, here's a breakdown of the features included in the plan:
Core HR-

Cloud-based

employee database software

, organizational charts, document management and e-signatures, career page, and up-to-date work schedules.

Time off-

Custom time off reporting features, automated time off requests and approvals, overtime compensation, paid time off accrual, management by absence type, customized time off features for teams with different time off policies, including unlimited time off.

Time Tracking-

One-click employee clock-in/clock-out, employee attendance reports and approval, employee timesheet e-signatures, break allowances, project tracking features, custom employee ID and QR clock-in features, and integrations that support fingerprint and card identification.

Payroll Management-

Centralized and secure management of employee payslips, an overview of the entire payroll process, including variable calculations and supplemental pay, scheduled payments and commissions by payroll period, customized payroll cycles (biweekly, monthly, etc), one-step payslip distribution, communication with payroll professionals, and downloadable payroll reports.

Shift Management (Optional)-

Users of Factorial's Operations Hub also have the option to include

Factorial's shift management software

as an add-on feature. With the shift management tool, users can assign shifts and make changes to shifts in bulk, set up custom rotation periods, change between monthly and weekly calendar views, receive notifications for overlapping shifts, communicate shift details with employees, manage overnight shifts, and keep a record of overtime shifts.
Finance Hub
Factorial's Financial Hub is an especially good choice for teams who are trying to maximize their business's profitability. Whether it be through handling budgeting issues or managing expenses, you can cut down on excessive spending with this option. It includes the Core HR and payroll software features from the Operations Hub package plus additional expense management features. Specifically, this package includes:
Core HR-

(Same as previous section)

Payroll management-

(Same as previous section)

Expense management- Employee and company

expense management, spending, and expense tracking in real-time, management of out-of-pocket expenses, spending analysis, expense reporting features, simplified invoice approval processes, and transactions involving foreign currencies.
People Hub
Factorial's People Hub includes tools that help your team reach its full potential. With this package, you can manage your team's performance, boost employee retention, and enhance the overall employee experience. Additionally, this hub includes a talent acquisition platform with different features for recruiting new candidates. Specifically, this plan includes:
Core HR-

(Same as above)

Engagement-

Qualitative and quantitative goal setting, OKR tracking features, increased visibility, and transparent communication with employees about their progress.

Performance-

360° and 180° performance reviews, customizable performance review templates, performance review analytics to keep a record of employee responses over time, team evaluations, role-specific evaluations, recurring and dynamic performance reviews, competency evaluation tools, customizable competency library, sub-competency creation, tools to track competency growth over time, tools to visualize employee competencies, including spider graphs and 9 box grids.

Recruitment-

Custom application forms in job offers, Integrations that support job spotting on multiple platforms, candidate messaging system, reports that detail recruitment processes, customizable hiring phases, internal job postings, tools to assign hiring managers and collaborators, and compliance tools to ensure secure processing of candidates' data.
Factorial Suite
For teams looking for a comprehensive solution to manage their operations and people, Factorial Suite would be the winning choice.
The Factorial Suite is all-in-one. In other words, you can benefit from the best of both worlds. Not only can simplify and automate administrative procedures, like time management, payroll, and document storage. But also, they can improve talent management practices. Such as employee onboarding, performance appraisals, and the recruitment and selection processes. Here are the key features included in this complete package:
Core HR

Time off

Time Tracking

Shift management

Payroll management

Engagement

Performance

Recruitment

Expenses
Most businesses are looking for a tool to streamline a diverse range of their HR processes. And it's no surprise that the Factorial Suite is the most popular option for our clients. But what about larger companies looking for even more ways to improve their HR? 

Business vs. Enterprise plan
When looking at the types of Factorial plans available, you might notice that there are two main categories to choose from: Business and Enterprise. While both are extensive, the Enterprise plan offers more features and upgrades than the Business plan.
If your company is midsized, larger, and/or looking for ways to expand, then one of Factorial's Enterprise plans would be your best option. For just a slight price difference, Enterprise plans cover all of the features mentioned above plus even more control over your HR processes. There's an especially wide breadth of reporting features and document storage possibilities. 
What extras does the Enterprise plan include?
Here's what's included in the Enterprise plan:
Core HR-

Twice as many e-signatures per month (50 vs. 100), twice the amount of document storage space (2500 documents vs. 5000), twice as many employee history records available (50 vs. 100), twice as many employee reports available (25 vs. 50), customizable employee reports, automated workflows, defined roles with custom permissions (you can control exactly who does what within the platform), and the option to create and authenticate using API keys.

Time off-

With the enterprise plan, you have additional time off control. You can create time request workflows to manage who monitors and approves time off requests.

Time tracking-

The enterprise plan contains facial recognition features for identifying employees, custom work time conditions and periods, tools to implement multiple time-tracking policies and check-in systems, the option to create automated breaks, and overtime requests and approvals.

Shift management-

Users can create and generate custom shift reports.

Payroll/Expense management-

The enterprise plan permits transactions with multiple currencies, includes twice as many expense transactions (50 vs. 100), and allows for reimbursements through payroll.

Performance management-

With the enterprise plan, you can keep track of employee history, goals, performance reviews, and more on a centralized talent management dashboard.

Recruitment-

The enterprise plan includes twice as many active job postings (5 vs. 10) and custom messaging templates for communicating with candidates.
Start your free trial or schedule a demo today
No two businesses are alike and neither should their HR software possibilities. We hope that you found this post to be helpful as you search for custom software options for your business. If you are still weighing your options, the best way to know if a plan is right is to try it first and see if it works for you. Sign up with zero risk involved and start your 14-day free trial, no credit card is necessary. Or, if you prefer, schedule a free demo and let one of our experts explain everything one-on-one. Don't hesitate to improve your processes—get started with Factorial today!