This month, Factorial's HR software has been featured on SelectSoftware Reviews, an expert-driven HR Tech review website. The site's unbiased reviews are based on the opinions of hundreds of industry experts and practitioners. Their aim is to help organizations find the best HR and recruiting software vendors for the specific needs of their business.
In today's post, we are going to showcase SelectSoftware Review's analysis, including what Factorial's HR software is, what HR management features it offers, and how it can benefit your business.


What is Factorial?
Factorial is an HR software company that is laying down its roots in Miami, a fast-growing global tech hub. Spearheading Factorial's growth in Miami is Peter Santis, seasoned sales executive and go-to-market expert.
The cloud-based HR SaaS solution helps small and medium-sized businesses centralize, automate, and streamline all their HR processes.
Although Factorial isn't the only HR software company with this mission, it does have one notable key differentiator. This USP is that its founders "measured their success as if it were an online game: by testing engagement". This goes a long way to explain why some 60,000 companies used the tool in its first two years, and thousands more have followed since. Today, companies in dozens of countries use Factorial and the software solution is available in a number of languages. 
Reviewing Factorial

 
As we mentioned at the start of this post, SelectSoftware Reviews recently published a Factorial expert review on its HR software review site.
Let's take a look at what they had to say…
SelectSoftware Reviews started by introducing Factorial as a "solid SaaS all-in-one HR platform that's devoted to solving the daily challenges of HR teams while placing a strong emphasis on data security.". 
SSR also highlighted that Factorial is one of the fastest-growing European startups of recent years, offering a must-consider HR software solution for small and medium-sized businesses. Reviewers were particularly impressed with Factorial's focus on ensuring data security. All database information is encrypted and GDPR-compliant. The platform also uses a Single Sign-On system and regularly performs vulnerability diagnostics.
Here are a few stats and facts that SelectSoftware Reviews highlighted in their analysis:
Used by

6,600+ companies in over 65 countries

.

Valued at

$2 billion

, doubling value within a year.

Key integrations

: Zapier-compatible API and webhooks, plus native integrations with Greenhouse, Slack, Google Calendar, and Workable.

Factorial HR customers

include: The Power MBA, The Hotels Network, Nextail, Ulabox, and Vicio.
With an overall rating of 4.4 out of 5, SelectSoftware Reviews believes that Factorial's HR software is best suited to SMBs with a remote workforce and operations in Europe, the US, or Latin America looking for a fully horizontal suite to automate their HR processes.
Factorial HR software's key features and differentiators according to SSR
Because the HRIS is fully customizable, you only need to include the tools and features that you need for your business. There are three main plans available. The Core HR plan is the most basic of all three. The other 2 more comprehensive plans also include these core features. These are the Time Hub plan and the Talent Hub plan. All plans are available as a Business or Enterprise version. 
Key features of Factorial's HR software:
Time off manager 

Shift manager

Customizable

employee self-service portal

where employees can update their personal information, documents, holidays, and events. 

HR

mobile app

where employees can keep up to date with company activities, clock in and out, request leave, etc.

Recruitment and onboarding tools.

Applicant tracking system.

Payroll and time tracking tools.

Performance management and employee engagement tools and features.
Pros and unique selling points:
Flexible plans and reasonable pricing

.

Complete HR suite + ATS.

Strong

SMB

focus.

Mobile app

available.

Good

UX/UI

and frequently updated design.

Factorial caters to

global teams, growing startups, and established businesses

as the HR software supports organizations with offices all over the world. This makes it a

great solution for small and medium-sized businesses

. But Factorial also has the capacity to help large enterprises thrive.

Factorial is

always learning, developing, and adapting to the needs of customers

. The company values engagement and customer feedback. Team members strive to understand customer pain points so that they can adapt the product to their needs.

Dedicated customer support

to help businesses every step of the way.

The content team at Factorial does a great job putting out

resources about HR

that are specific to the main markets that they serve.
What Factorial offers HR and people teams

 
So, what does Factorial's people management software do, exactly?
Factorial optimizes shift and time-off management, time tracking, payroll, applicant tracking, employee performance, engagement, documents, reports, and analytics. In other words, everything you need to manage your HR processes. Instead of relying on time-consuming and outdated processes, Factorial enables companies to centralize, automate, and streamline their HR management workflows. 
Here are just a few of the features included in Factorial's customizable HR software.
Time management

 
Businesses can access a number of time management tools with Factorial's HR software.
For example, you can create and share time-off policies directly from the platform so that staff can access guidelines at all times. Employees can submit time-off requests through the employee portal, and the platform sends requests directly to the right person for approval. Managers can also create blocked periods so that employees cannot request days off during busy times. 
Additional benefits of Factorial's time-off management feature include: 
Automated vacation requests.

Instant access to accrued, used, and remaining vacation days.

A calendar for visualizing upcoming employee absences with ease.

The ability to set permissions to determine which supervisors will need to approve absence requests.

Custom reporting features.

Tools for seeing the amount of paid time off that carries over from one year to the next.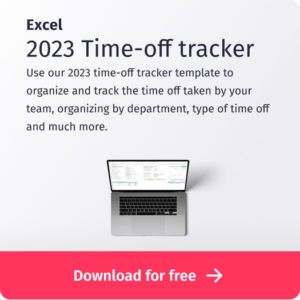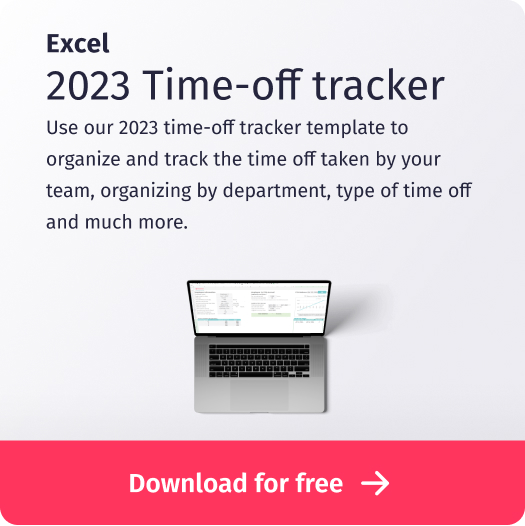 Shift management

 
Factorial's shift management software allows businesses to easily manage employee shifts in tandem with absences, holidays, scheduled time off, payroll, and more. This makes it much easier to keep track of employee hours and plan work schedules. 
Unlike other one-size-fits-all HR software solutions on the market, Factorial offers you the flexibility to make scheduling decisions that better fit your operational and team requirements.
For example, you can use Factorial's shift management features to:
Add shifts for individual employees on a specific day or for an entire week.

Add shifts for multiple employees on a specific day or for an entire week.

Filter by teams, departments, or groups.

Create and add various shift templates. 
When used in tandem with Factorial's time-tracking feature, you can generate reports and keep clear records of employee hours, including time and a half. That way, everything runs more efficiently and there is no risk of payment errors or non-compliance.
ATS 
Factorial's HR software also includes a unique applicant tracking system that you can include as an add-on. Hiring managers can use the ATS and talent acquisition platform to collect and track applicants throughout each stage of the hiring process. Organizations can also create their own customized hiring page, showcasing the company, team, available positions, and more. 
Best of all, the Factorial ATS system lets you effortlessly integrate new employees into Factorial's onboarding software once hired.
Employee performance

 
Employee performance management is an essential business tool. It helps companies align their employees, resources, and systems so that they can meet their strategic objectives. With the right tools, you can gain insight into your workforce, support employee development, and make more informed decisions. Employee performance management also boosts engagement, performance, and productivity.
The best way to manage employee performance is through a performance dashboard. 
With Factorial's employee performance dashboard, you can:
Streamline the performance management process with automated and centralized performance reviews.

Access evaluation criteria and ranking systems for unbiased and accurate employee performance measurement. 

Access real-time data on all feedback, annual summaries, regular check-ins, and established goals.

Tailor your employee performance metrics to the needs of your company.

Gain insight into every level of your workforce so that you can understand how each employee is performing and developing and the impact they are having on the success of your business.

Generate reports to keep track of your performance KPIs.
With Factorial's all-in-one HR software solution, you also get access to a training dashboard, a hiring dashboard, a diversity dashboard, and a leave management dashboard.
Engagement

 
One of the best ways to motivate your employees is to implement employee engagement strategies. The right strategies can help you nurture a positive employee experience where your workforce is more focused, productive, and committed to your organization. However, before you can improve employee engagement, you need to know where you stand. You need tools to help you identify how engaged your workforce is so that you know what you need to work on in order to improve engagement levels.
One of the most accurate and efficient tools for understanding your current level of engagement is an Employee Net Promoter Score survey (eNPS). An eNPS is a valuable metric used to calculate the level of employee engagement and commitment in your company. If you measure the metric over time, you can also get valuable insights into the impact of any organizational changes on your workforce. 
One of Factorial's newest tools is its eNPS app. You can use the eNPS app to create and share eNPS surveys and gather important employee engagement data from your teams. You can also use the app to analyze collected feedback. This helps you identify what changes you need to make in your business in order to keep your employees happy and engaged.
Why use HR software?

 
Summing up, HR software is an essential tool for businesses of all sizes, especially given the accelerating rate of digitalization and HR transformation. A comprehensive solution like Factorial can help you centralize, streamline, and automate your entire HR workflow. That way, everything runs smoothly and efficiently, and you can be sure that your business is compliant with federal and state health, safety and labor laws.
Specific benefits of using HR software include: 
Efficiency and productivity

Improved employee experience

Enhanced employee development and increased retention 

Cost savings

Reduced errors

Regulatory compliance

Attendance monitoring

Simplified benefits administration

Data security

Access to valuable real-time workforce metrics

Improved decision-making
Ultimately, with an HR software solution like Factorial, you get access to all of this from one single intuitive and centralized platform. This enables you to speed up and simplify your HR processes so that you can focus on what matters most: your people.