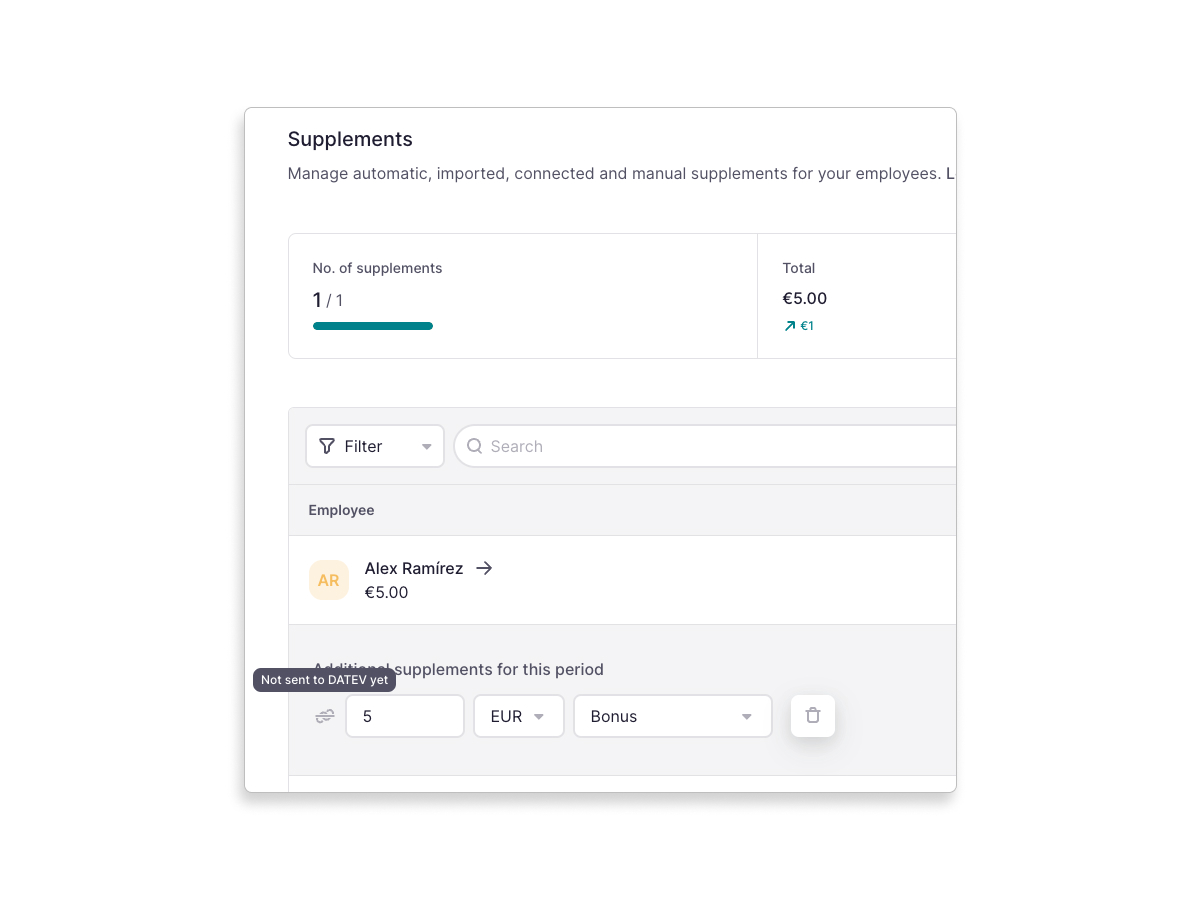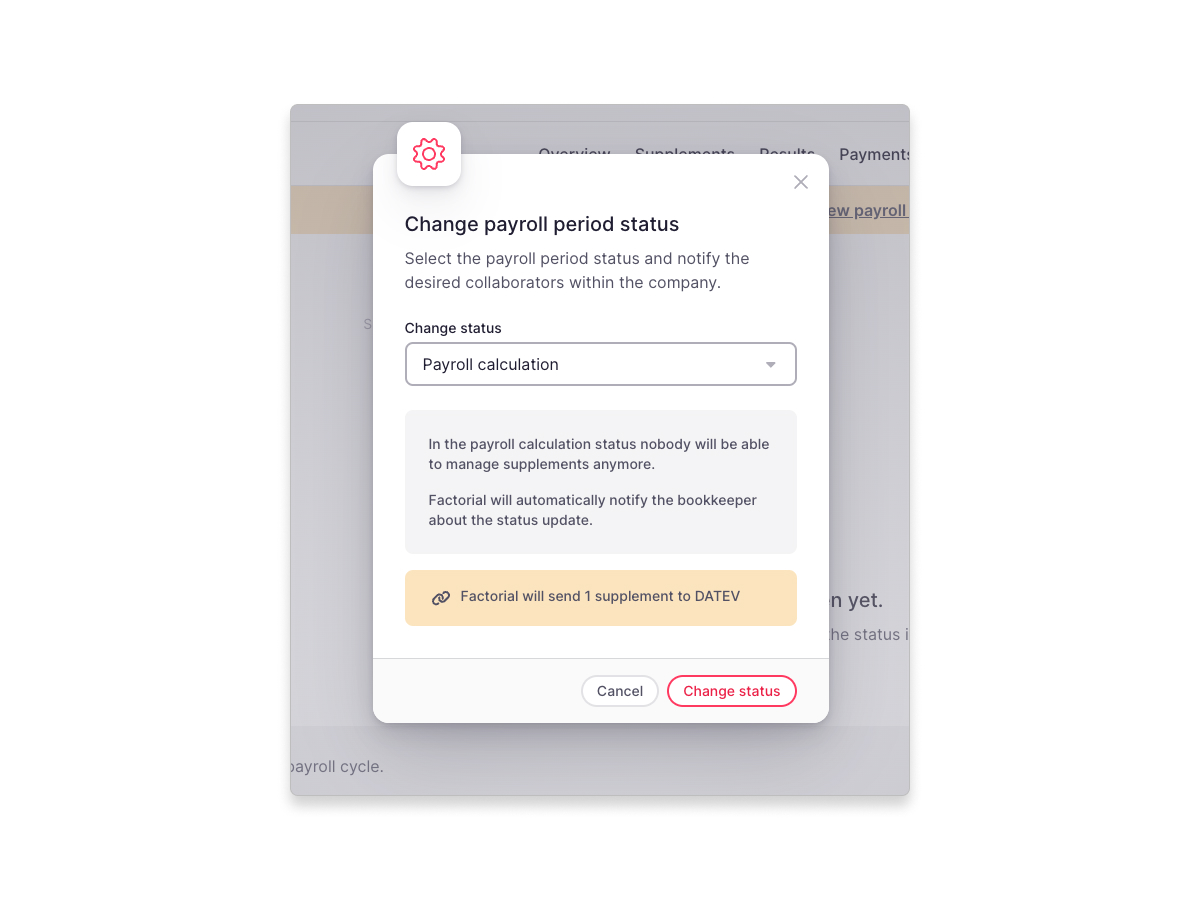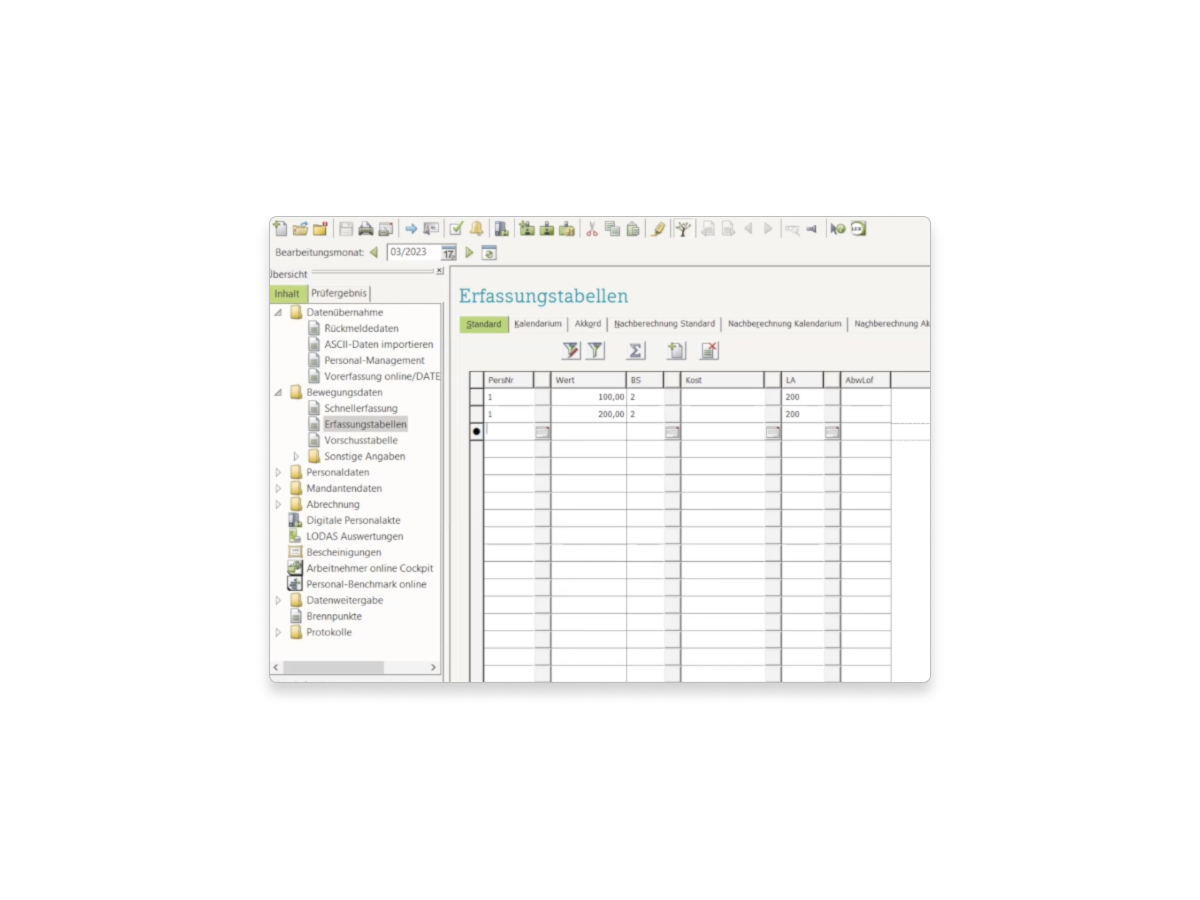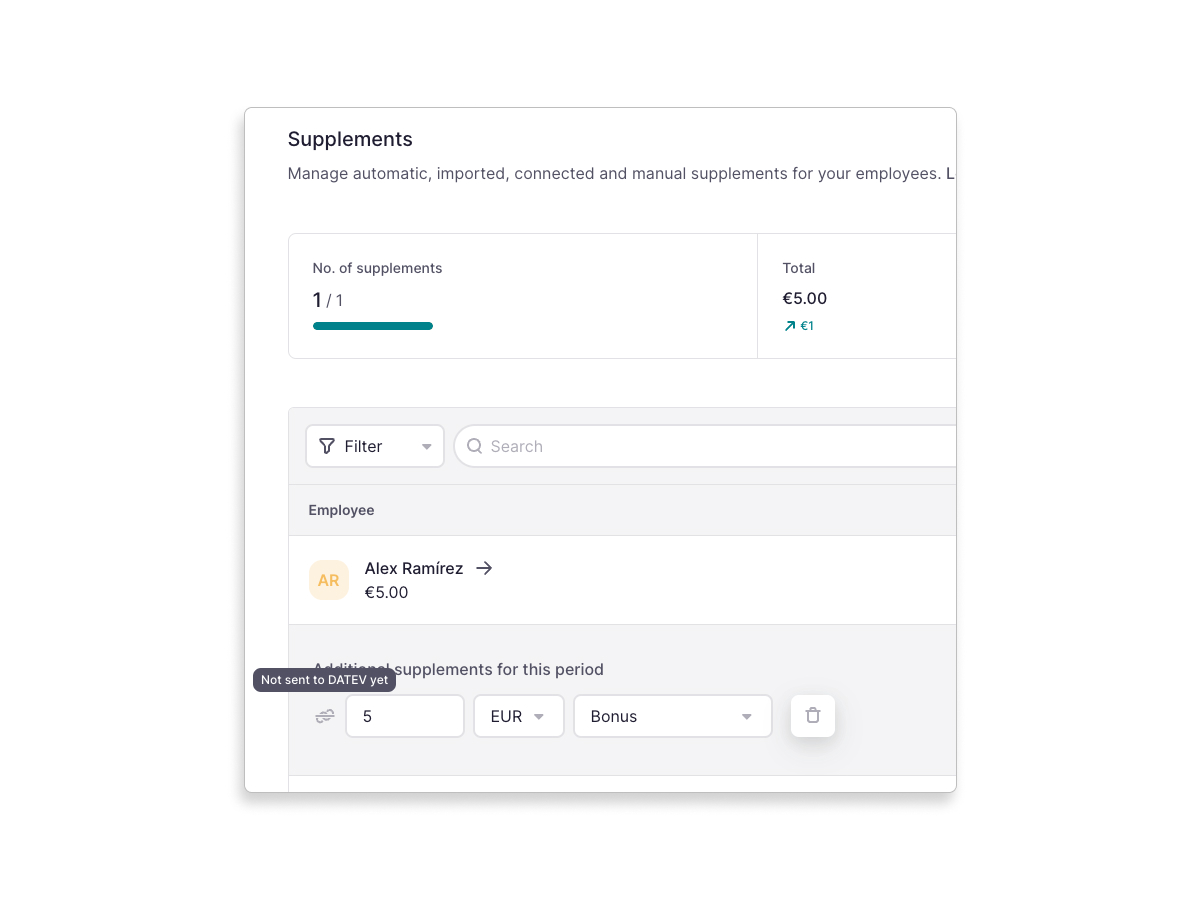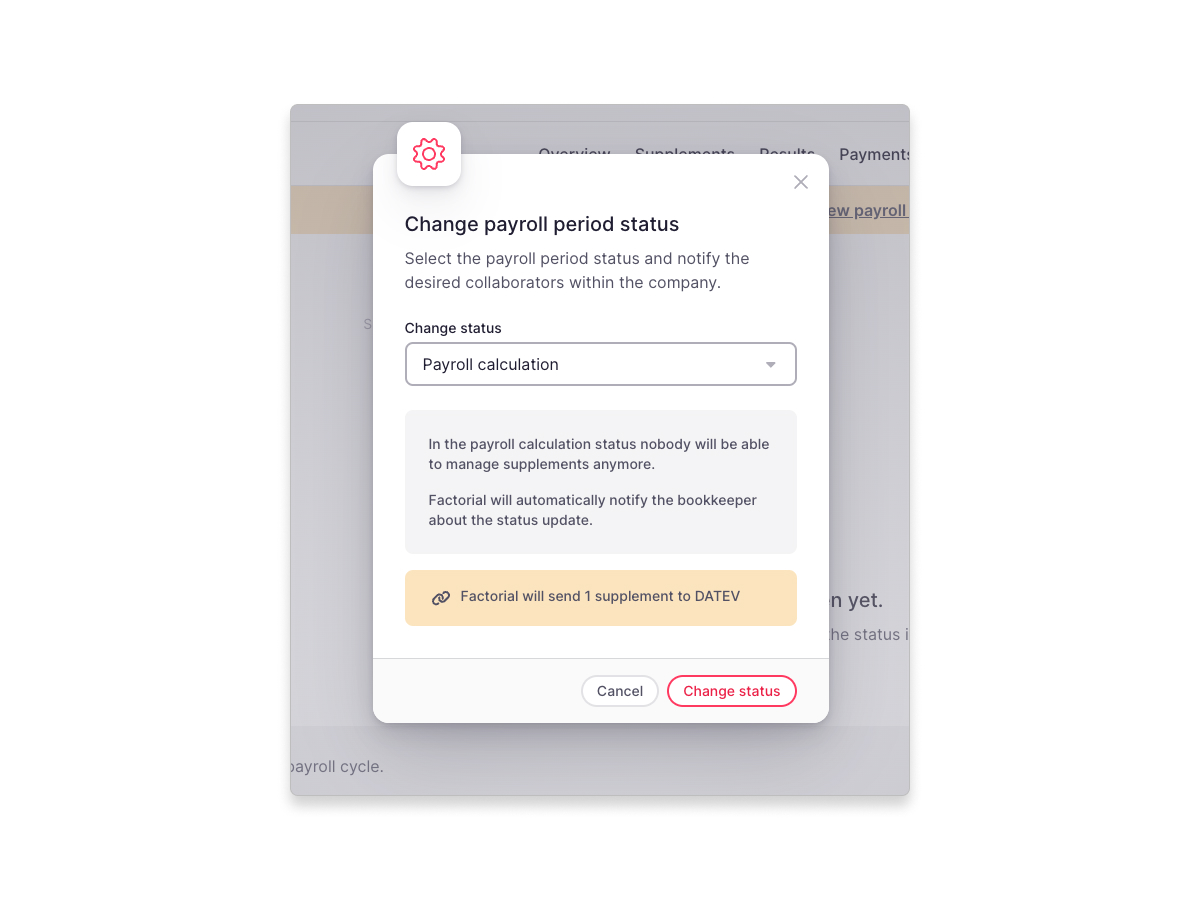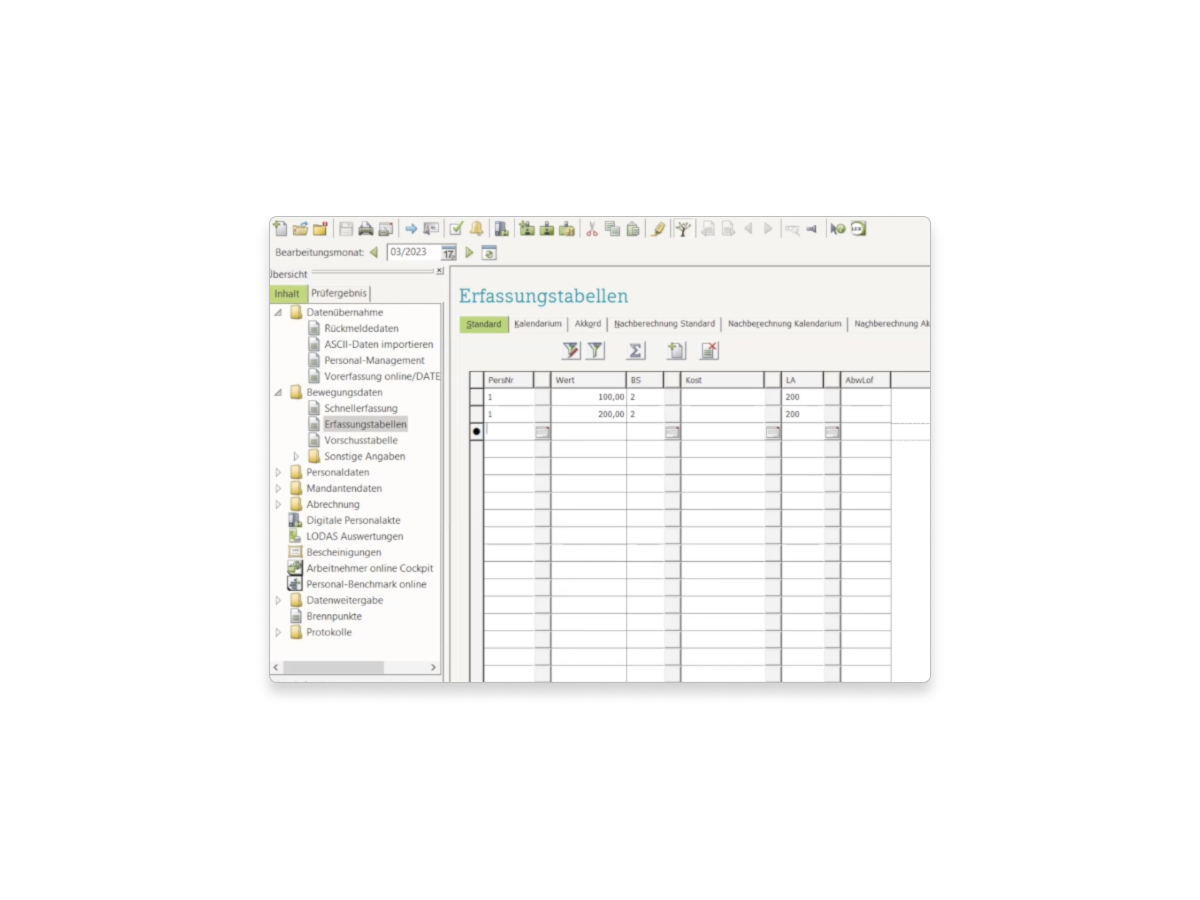 DATEV + Factorial Integration Create and manage supplements in Factorial for your employees and synchronize them easily with DATEV LODAS.
What is this integration all about? HR Admins will be able to directly synchronize supplements from Factorial to DATEV, thus avoiding communication by email or other methods to the bookkeeper.
What data will be synchronized? This first version includes supplements. What is the advantage of this?
You do not have to export files

Appropriate formatting.

Synchronize information with one click