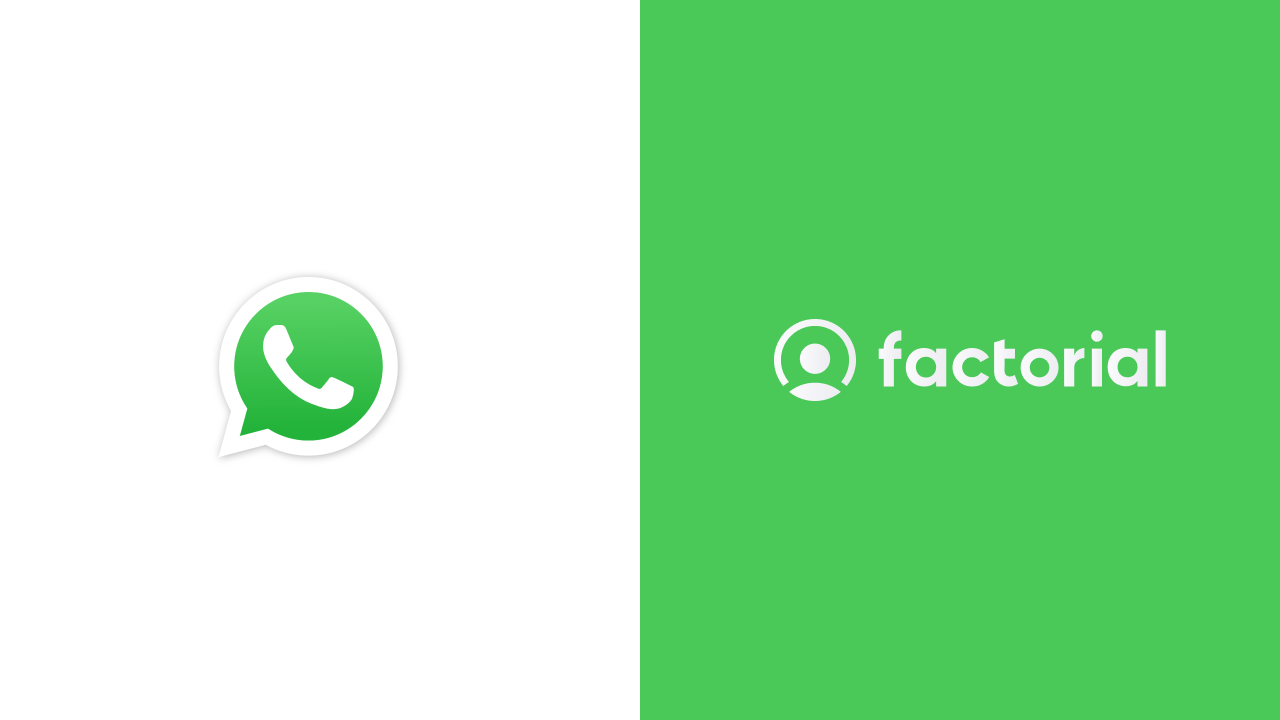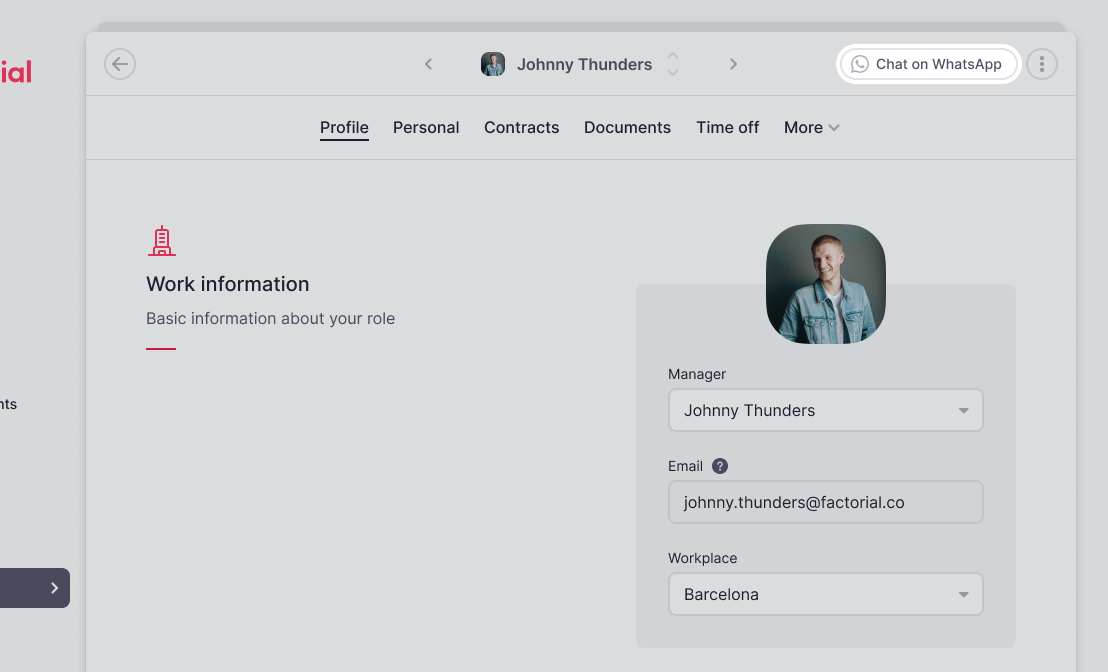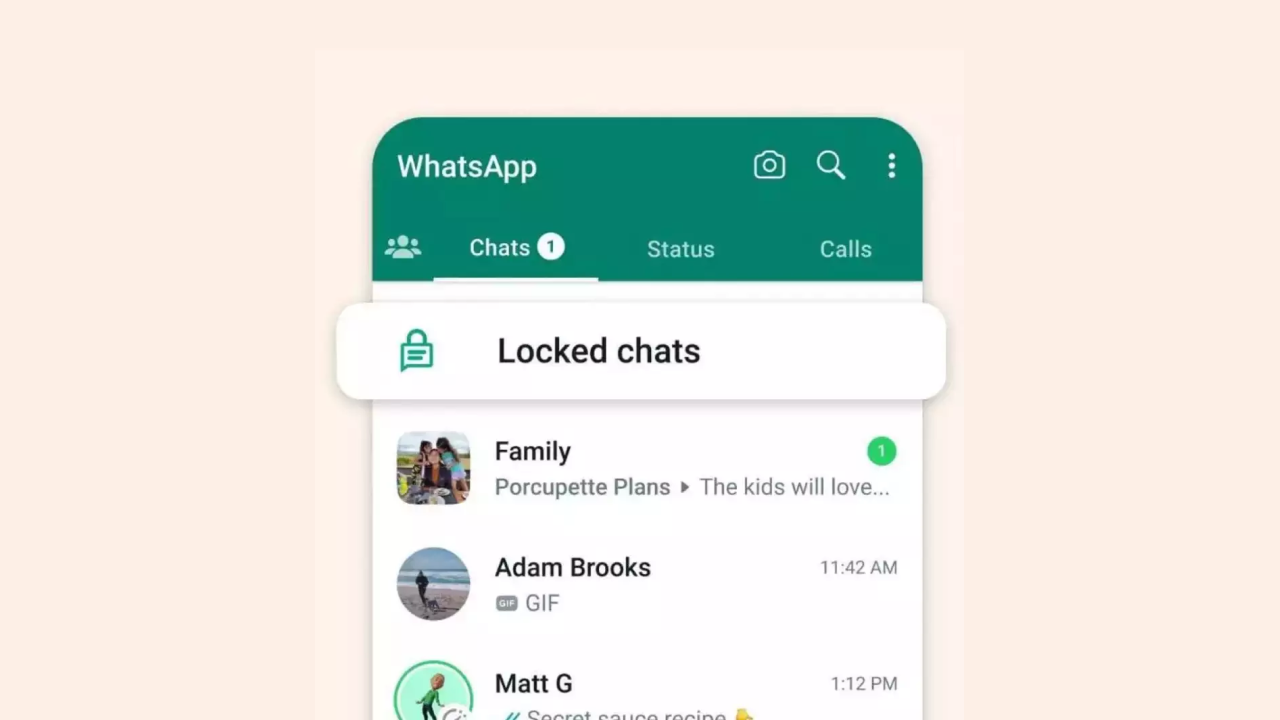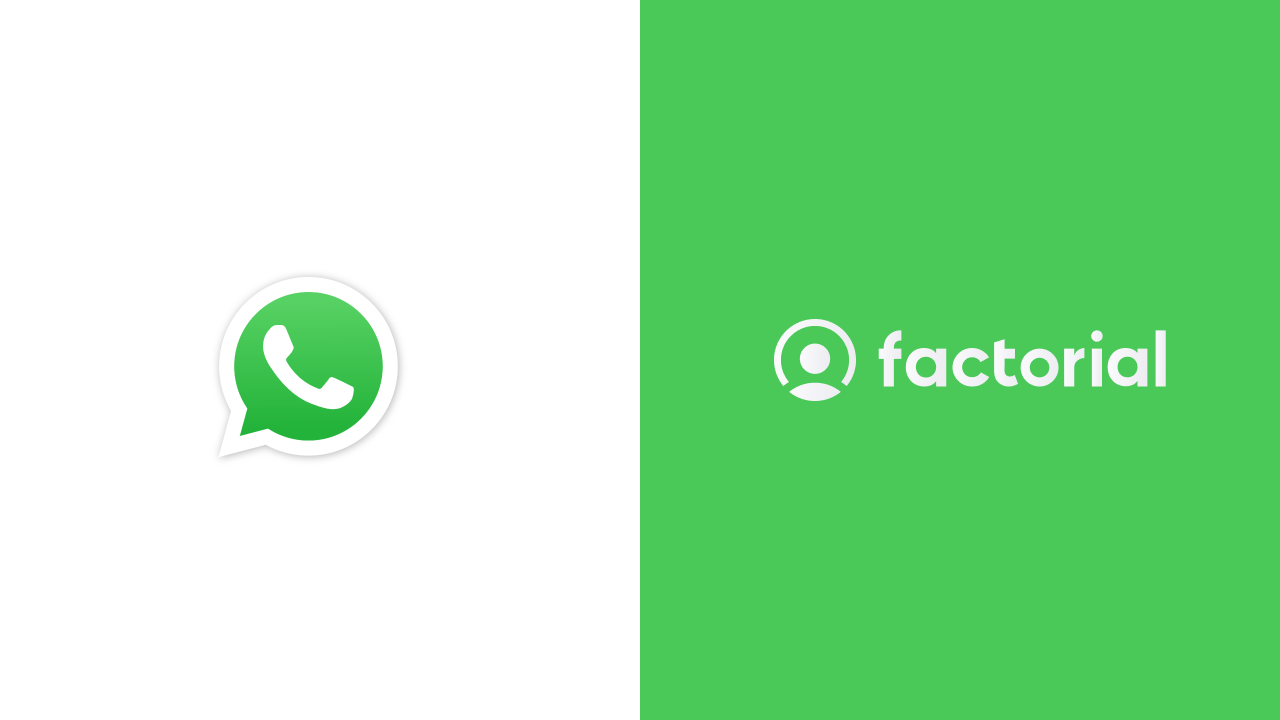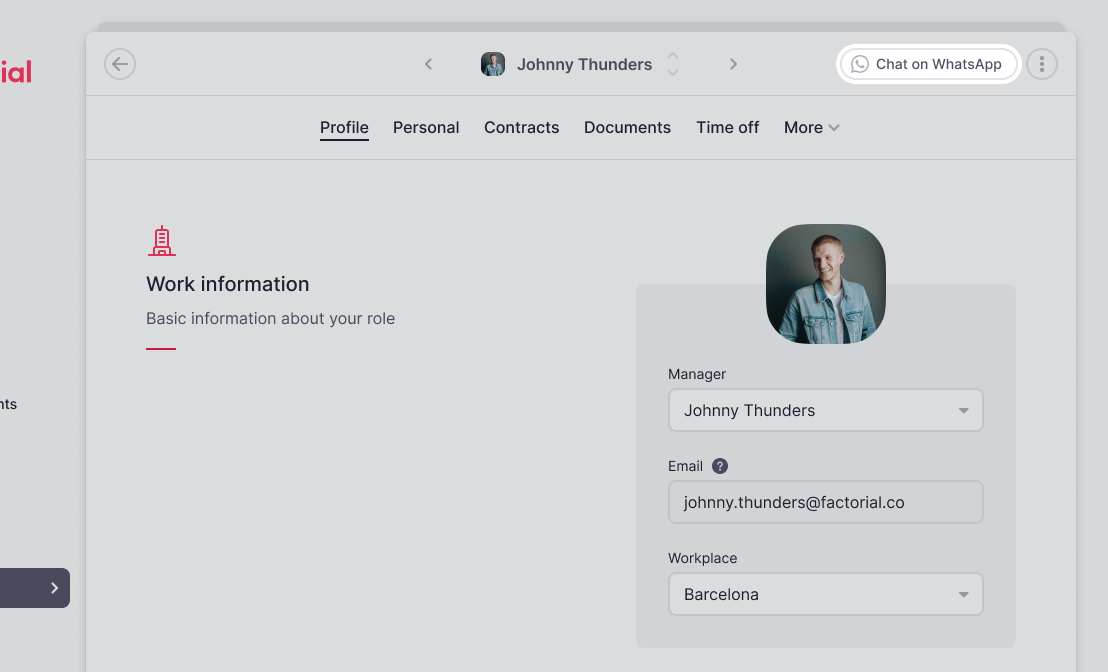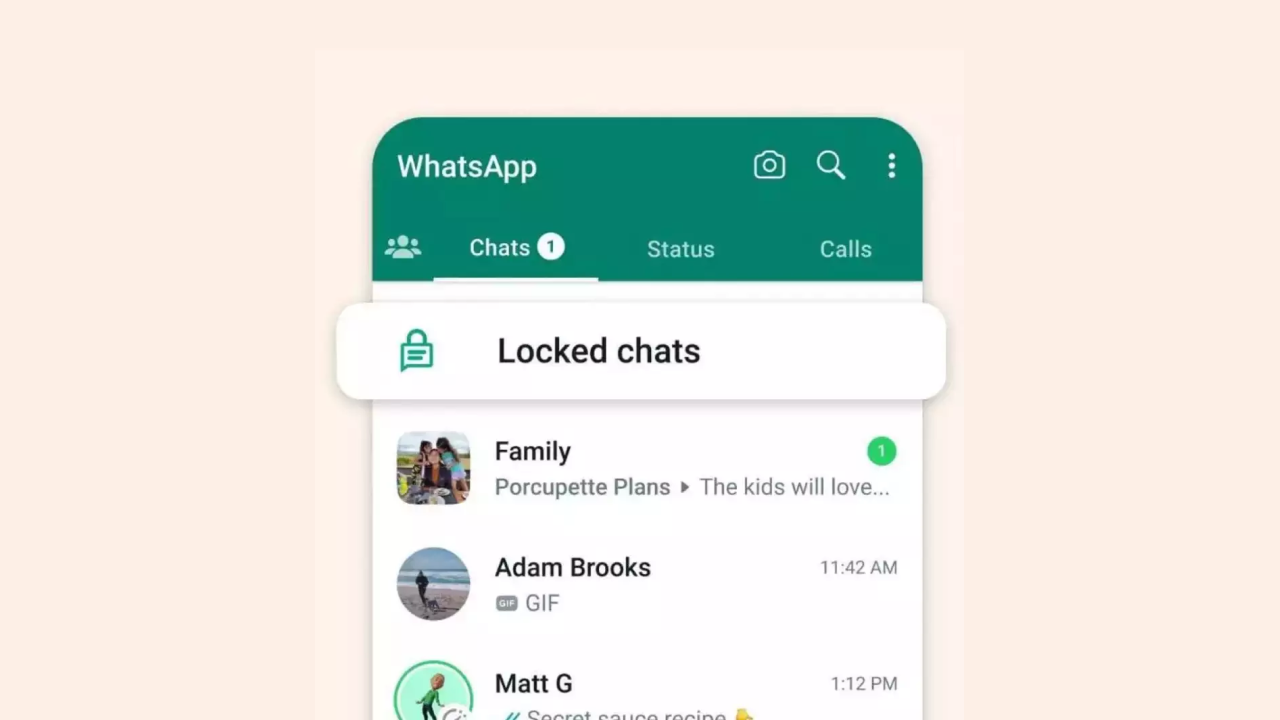 Whatsapp + Factorial Integration
Communicate with employees through Whatsapp
What is Whatsapp?
WhatsApp is a messaging app owned by Facebook, used for text, voice, and video communication
What is this integration about?
Employees with permission "See personal info" can open a conversation with other employees using their own WhatsApp Web account by clicking on "Chat on WhatsApp" on the employee profile
What data will be synchronized?
Phone number